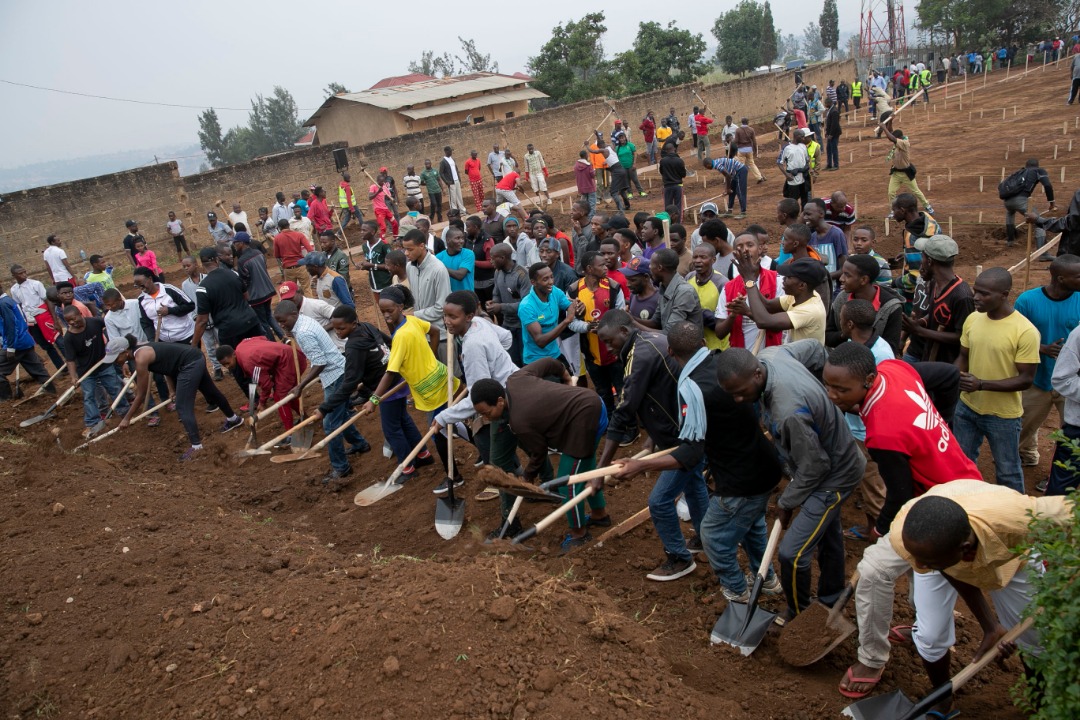 In six months from now, School Children at Groupe Scholaire Kimironko 1 in Gasabo district will enjoy a modern school complex – courtesy of President Paul Kagame's Rwf5 million pledge.
The President's pledge was announced by Gen. James Kabarebe, Minister of Defence on Satuday, August 25.
Together with several top government officials, the latter joined residents of Kimironko for the monthly community work commonly known as Umuganda.
According Minister Kabarebe, the President made the pledged in his capacity as a citizen.
The 18 classrooms storey building will cost over Rwf450 million, according to Gasabo district mayor Stephen Rwamurangwa.
"That was President's personal pledge as a citizen. The remaining amount and works will be contributed through partnership with the Ministry of Education, Ministry of Defence and parents," Rwamurangwa told KT Press.
According to the Mayor, the entire budget for the school would go up to Rwf1 billion, but with everyone's hand, including the President, the cost was cut down.
"If this school was to be costructed privately, the budget would go up to Rwf1 billion. But stakeholders will contribute in many ways such as providing materials and other needs. This makes work less costly," he told KT Press.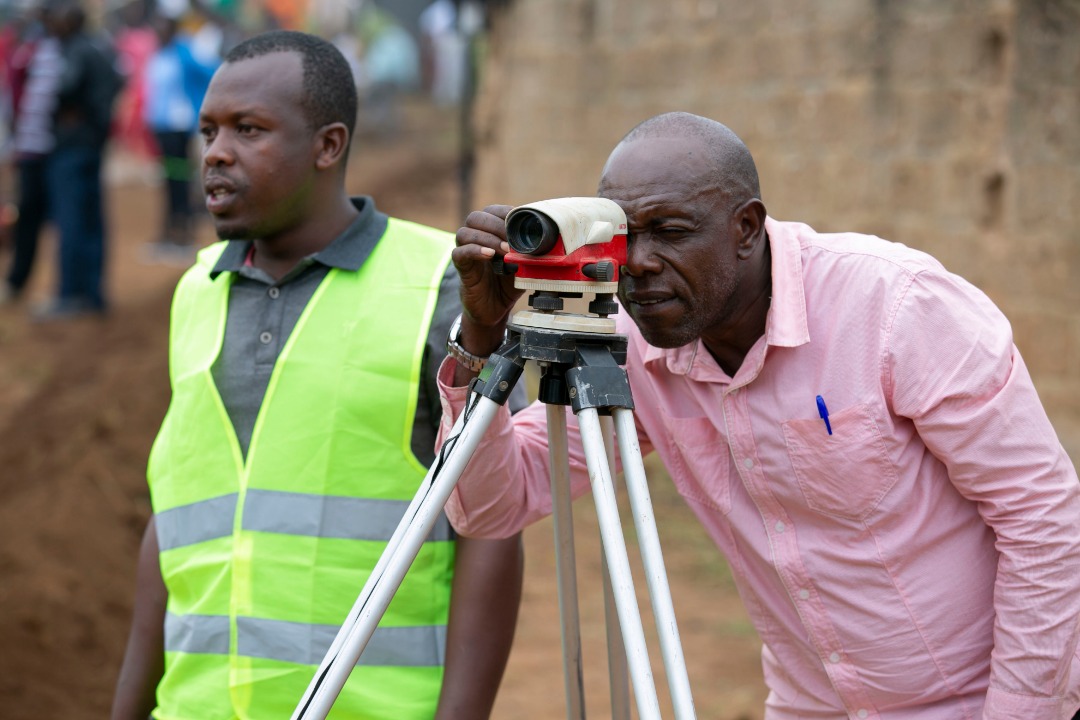 The President has participated in several monthly community work organised across the country.
Kimironko 1 school is home to 1000 School Children.
Umuganda is a Rwandan traditional practice where citizens come together in common purpose to achieve an outcome.
In traditional Rwandan culture, members of the community would call upon their family, friends and neighbors to help them complete a difficult task.
Meanwhile, the Ministry of Environment dedicated today's community work to cleaning and conserving the country's wetlands.
In Nduba Sector, Gasabo district, Ministers Francine Tumushime of Lands and Forestry and Dr. Vincent Biruta of Environment and US Ambassador to Rwanda Peter Vrooman joined residents in cleaning wetlands.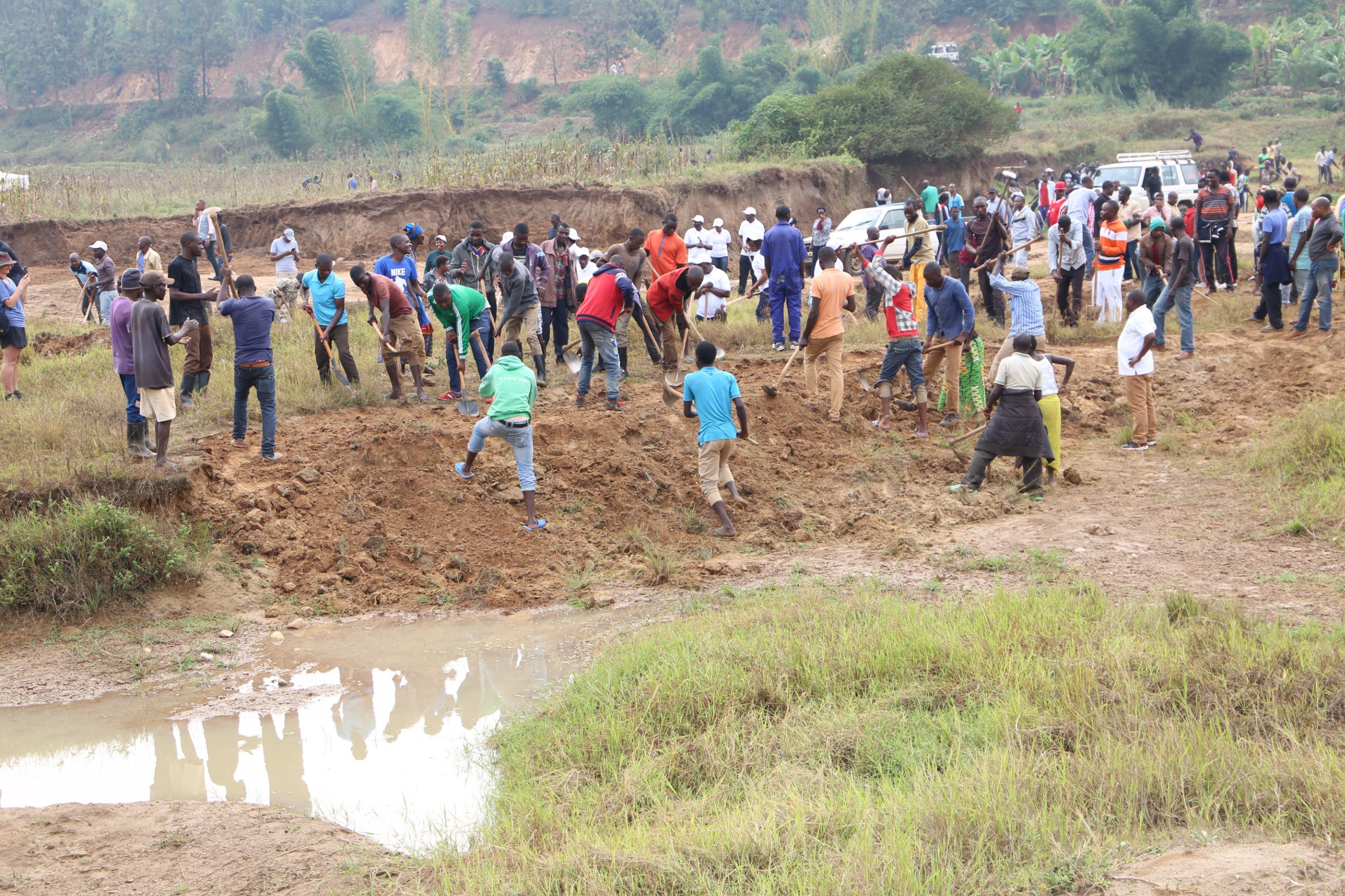 Rwanda has 915 wetlands that covers 10% of the country's surface area, according to the Ministry of Environment.
Wetlands provide and store clean water, protect biodiversity by housing different species and help in fighting against erosion.
In June last year, President Kagame joined residents in Umuganda to plant trees in the Nyandungu Eco-Tourism Park, a touristic destination under construction on 134 hectares of land in Nyandungu, Kicukiro district.
He warned property owners in wetlands to remove them or face prosecution.
"I would like to remind that this wetland and many others have to be exploited appropriately or left as they are," he said.
"…. in many areas, people transform wetlands into farms, cultivate them or build houses in them."
Three months later, in September 2017, Rwanda Environmental Authority (REMA) and other concerned authorities launched a campaign to remove properties in wetlands.
The exercise is still ongoing.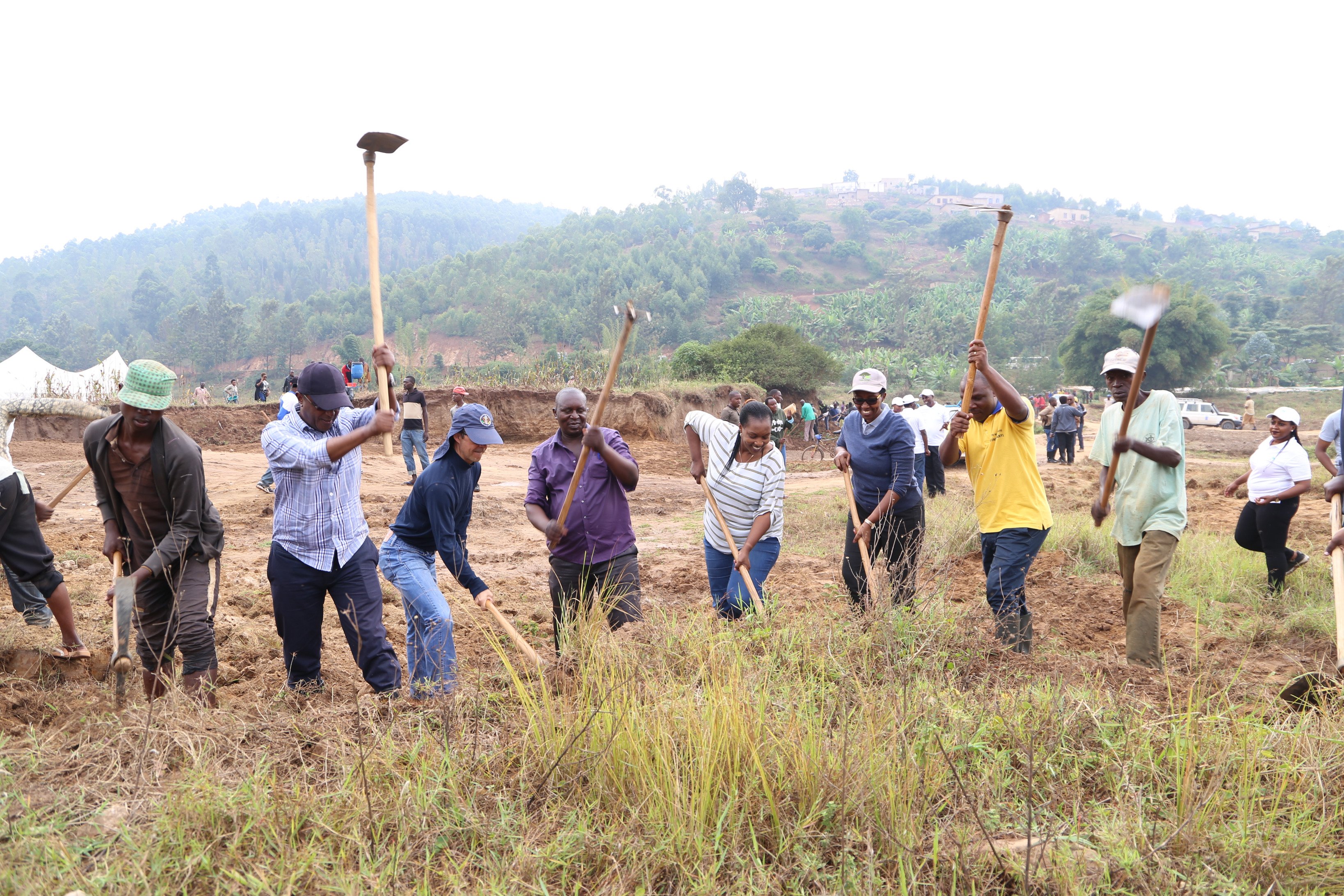 Elsewhere today, Umuganda was conducted in all 30 districts of the country.
In Nyaruguru district, Southern Province, the staff of Rwanda Revenue Authority which turned 20 years this week, joined residents in cleaning exercise.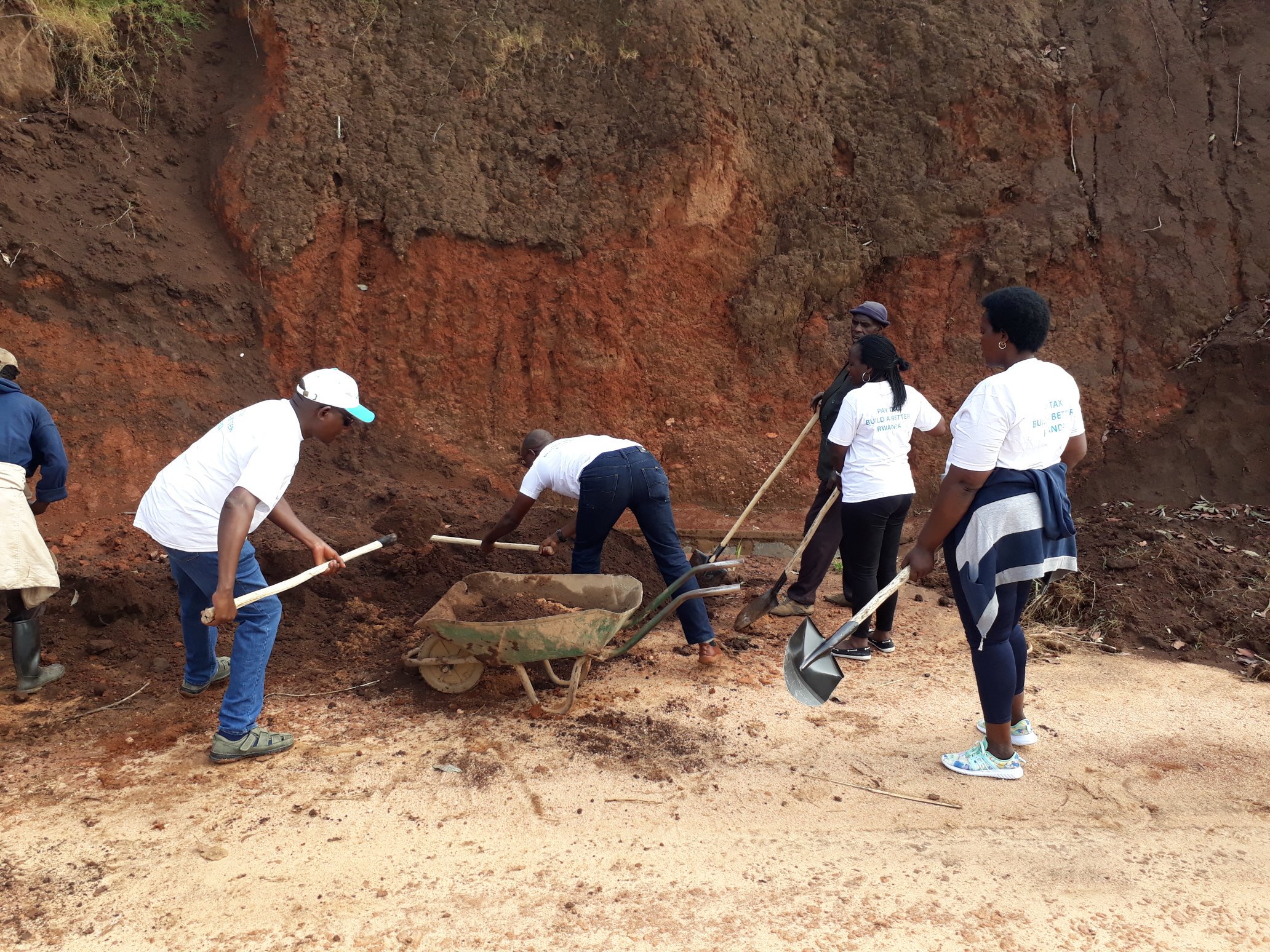 In Eastern Province, Governor Fred Mufuruki and other officials joined residents of Muyumbu Sector for the community work.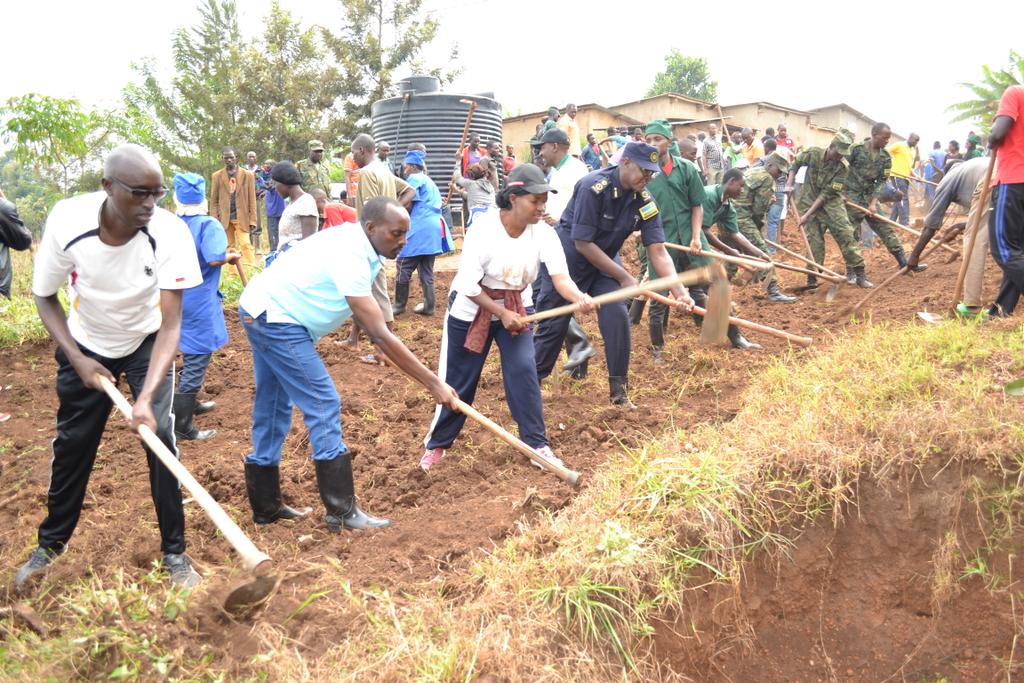 In Ntarabana Sector, Rulindo district, Northern Province Governor Jean Marie Vianney Gatabazi and State Minister Evode Uwizeyimana joined residents in rehabilitation of a road.