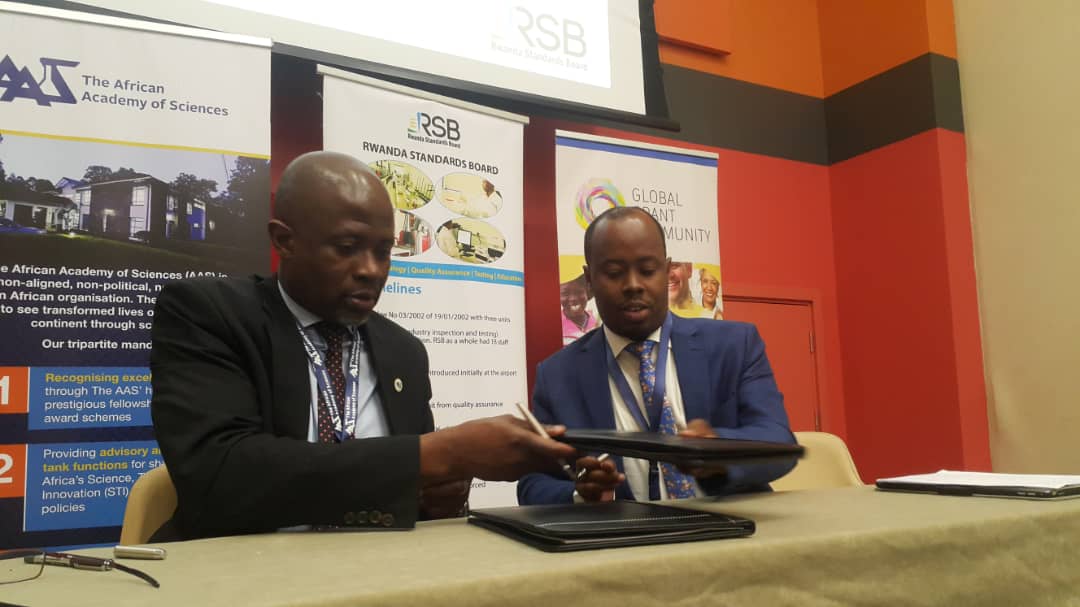 Effective December this year, Rwanda will launch a digitally-supported system where donors and grantees can jointly access and share assessment data.
The new system dubbed "Global Funding Standards – Good Financing and Grant Practice (GFGP), is an initiative between Rwanda Standards Board (RSB) and the African Organization for Standardization (ARSO) the African Academy of Sciences (AAS) three years ago.
A memorandum of understanding was signed on Friday, August 24, in which Rwanda becomes the first country to practice the system.
For so many years, donor funds have been abused by the recipient countries – mostly due to rampant corruption or poor financial management practices.
With the new system to launched in December this year, both parties will be able to jointly access data online, share financial expertise on management of funds and exchange experiences, among others.
With this, according to financial experts who attended the signing ceremony, will create a sense of compliance among grant recipient.
GFGP intends to develop a new and integrated system for the financial governance of grant funds awarded to grantees which will standardise, simplify and strengthen the governance of grant funding.
Rwanda Standards Bureau was picked to help design the system.
In a Memorandum of Understanding (MoU) signed this Friday between RSB and AAS, Rwanda will become a pilot country in the world to kick start the implementation of the financial accountability practice, which is expected to leverage the country's global ranking in good governance and accountability.
Prof. Nelson Torto, the AAS Executive Director and Raymond Murenzi, the RSB Director General, signed the memorandum of understanding in Rwanda's capital Kigali.
"Rwanda was chosen as first country globally to implement GFGP standard which has been around as an innovation of Africans because it was the right choice to start with a country that has a political will which we need to use as an example to adopt this as a global standard," said AAS Senior Advisor Dr. Michael Kilpatrick.
After the MoU with Rwanda, the GFGP implementation will kick start its operations at selected financial institutions and cooperatives.
It will also offer training and assessment with feedback on practicability and adjustments before the same standard is replicated among other 54 African Standardization Boards.
This comes at a time when financial institutions such as 9000 savings and cooperatives in Rwanda have faced huge financial losses amounting to over Rwf2billion as result of mismanagement and corruption.
More than 200 managers of these cooperatives are under investigation and could face possible prosecution charges.
According to Diogene Kazenga, a Cooperative Development specialist, introducing GFGP training will be a solution to their financial problems as they too wait for the central bank to have a digitised cooperative bank by 2021.
Financial expert, Nick Ntahokajya says that billions of donor funding, which have in most cases been misused, will now be able to be accounted for and put into good use on a transparent portal which all granters and grantees access.
But for RSB, Director General, Raymond Murenzi, this is the starting of a continued ambition for Rwanda to excel in standards and become a center of excellence.
The GFGP has been tested in some countries but with Rwanda taking the lead, AAS and RSB have up to four months to drive the implementation of the GFGP outcomes and feedback before the standard is officially launched this December 2018.