Afro music star Mani Martin has finally come out on the ongoing gay allegations, nose piercing and assured the people that he is straight with a girlfriend at the moment.
This comes following changes in his fashion and taste especially the recent nose piercing which critics say portrays gay tendencies
Recently he showed up at KT Radio a sister station to KT Press in its evening drive show Dunda and set the record straight about the ongoing rumors, his private life and lifestyle as a musician.
"I don't see why someone would judge me over my taste of fashion and type of friends I make because everyone has that right, and by the way I have got a girlfriend although it's not yet time for me to parade her to the public," Mani Martin revealed.
The Romantic hit maker started his music career in gospel and later switched to secular music, a decision that wasn't received well by the church members who mentored him.
Over the years he has complained about people stalking and abusing him on social media platforms for being himself and living a life like other normal people.
"At first such allegations would hurt me, but along the way I learnt to give them less attention and focus on my life because I got a lot to accomplish as far as my life goals are set," he added.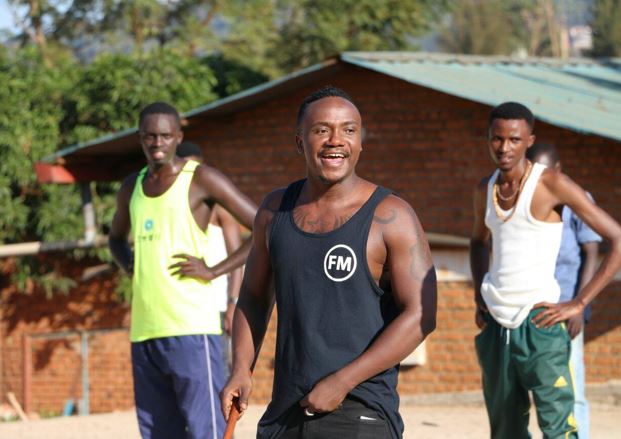 Mani Martin like any other artist and young people has changed his body looks including; hair style, nose piercing and tattoos as a way of branding himself.
Mani sings in Kinyarwanda, English, French, and Swahili. His music espouses a blend of Rwandan folk music and Afro-Soul.
His strongest musical influences are Rwandan folk music legend Cecile Kayirebwa and Jean Paul Samputu.