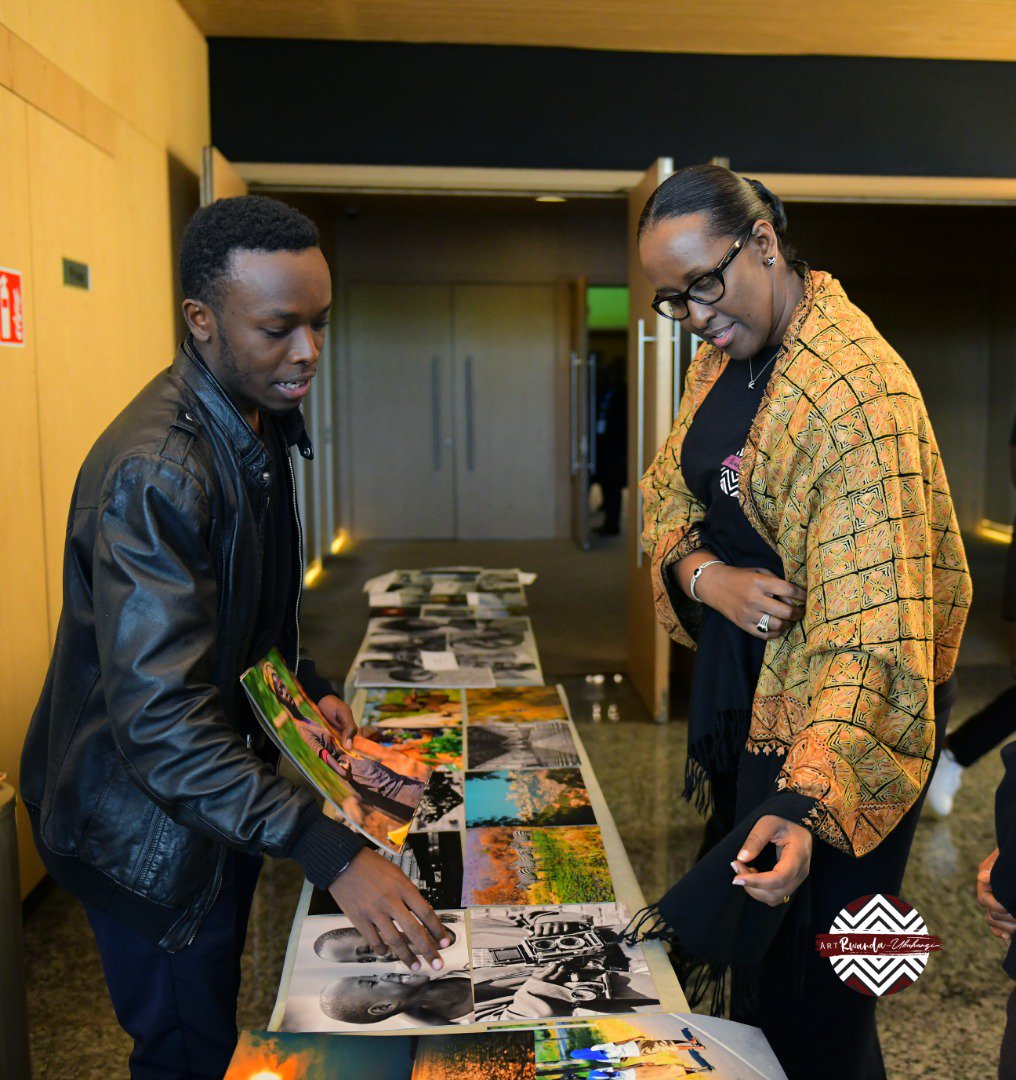 Rwanda's First Lady Jeannette Kagame has encouraged local artists to fully exploit their exceptional talents, but challenged them to put humility before everything.
It was fanfare at Radisson Blu and Convention Center on Saturday, December 15, as finalists at this year's Art Rwanda Ubuhanzi converged for the grand finale that was attended by First Lady Jeannette Kagame.
Art Rwanda Ubuhanzi is an artistry program initiated by Imbuto Foundation – a philanthropy organization championed by the  First Lady.
The program targets young talents across the country. This year's edition was launched in August where competitions were organised targeting the youth aged between 18-35 years.
For nearly five months, a panel of judges has been on a tough job – to select the best talents.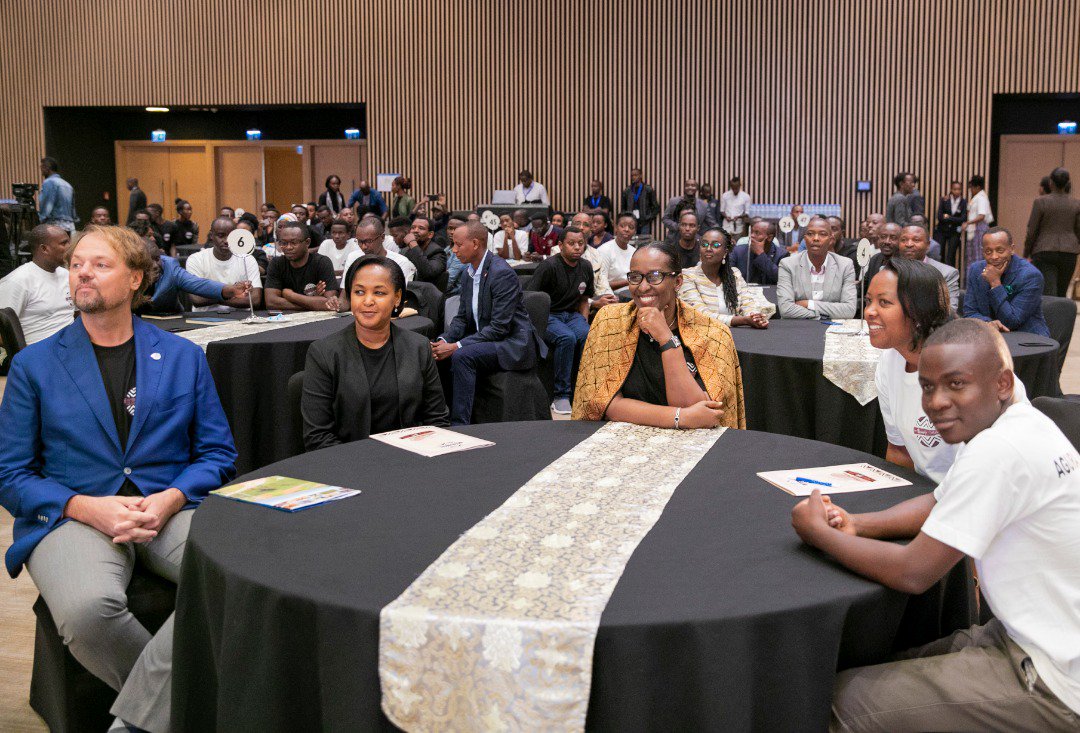 From captivating dramatics to enchanting Odes; the Judges and audience were left spellbound wherever they organized a competition.
At the grand finale on Saturday, top three group projects were selected as 'best' – walking home with Rwf10 Million which will serve as Seed Capital for their projects.
Individual Winners per Category including Plastic arts, dance and music; fashion, theatre and drama, cinematography, photography and
literature were also awarded Rwf1 million each.
At the event, the First Lady said that Art Rwanda Ubuhanzi program aims at facilitating the country's exceptional talents. She, however, advised
winners to use their talents at full capacity.
"Have humility but also the strength to exercise your talent and go beyond being a spectator on the sidelines," she said.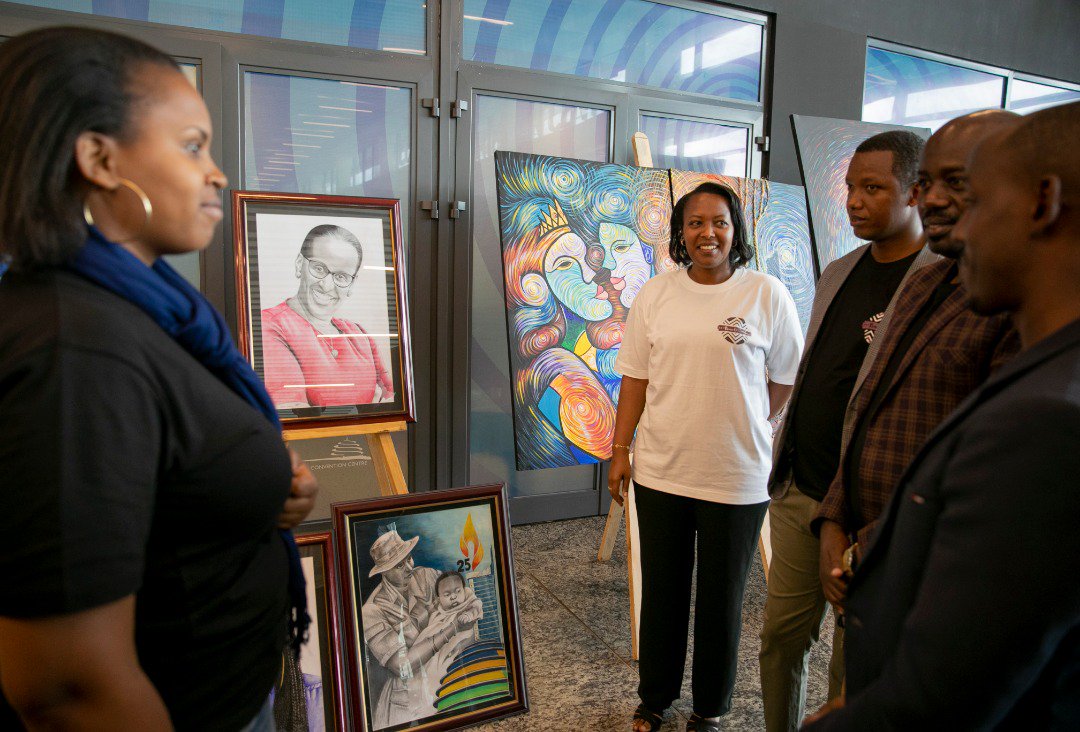 According to the First Lady, Rwanda is blessed with exceptional talents and her organization is ready to provide the needed support to promote them.
"I refuse to accept that we lack people of exceptional talent. We are ready to provide our support but you must be ready and willing to put in the work," she told the youths.
During the ceremony, participants witnessed some of the artists who have demonstrated exceptional progress through art.
These include local artist and a medical doctor, Dr. Tom Close as well Gratien Niyitegeka – a local comedian.
In his inspirational message, Dr. Tom Close shared his long and hard journey to the world of music, which he mixed with a Medicine course at the University.
At some point, he said, "It took me 2 to 3 months to get money to record my song," he said.
For the First Lady, individuals such as Dr. Tom Close should inspire you talents.
Trade and Industry Minister Soraya Hakizumuremyi said that Music industry is one of the world's cash cow – generating over $2.3 billion. She however, reminded that Africa still lags behind compared to other parts of the world.