R&B crooner Medard Ngabo aka Meddy has introduced girlfriend Mimi Mehfira to family and his mother welcomed her with open arms.
The Slowly hit maker came to Rwanda from USA, Texas with Ethiopian girlfriend.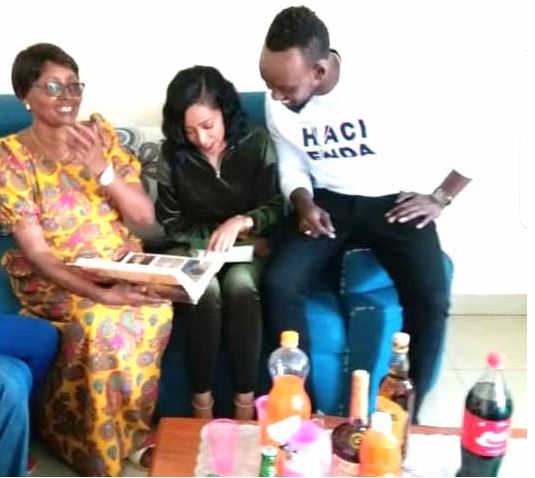 It was a thrilling moment for Meddy's fans across the country who had been asking about his lover.
On Christmas, Mimi was received in Meddy's family located in Remera, Gasabo district and she was seen in pictures enjoying every bit of the visit.
The couple is enjoying themselves in the country as Meddy rehearses for East African party slated to take place on 1st January 2019.
One of the family members bragged that the two love birds might even tie a knot in 2019.
Meddy has been topping R&B charts since 2010 when he broke on music scene with Amayobera single. When he moved to the USA later on, he continued to top the charts locally and regionally.