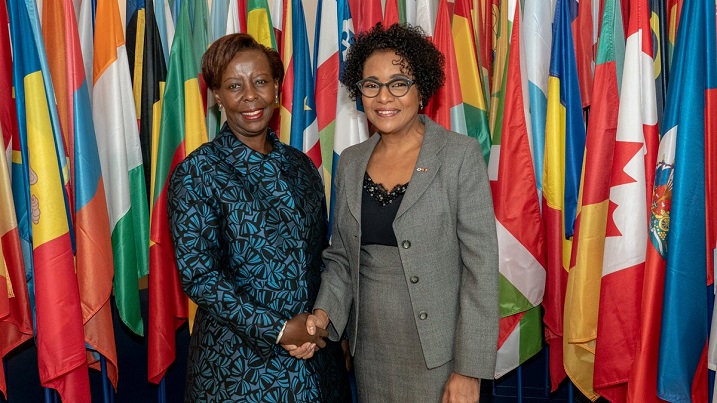 Rwanda's Louise Mushikiwabo has officially assumed office as the fourth Secretary General of the International Francophonie Organization (OIF).
Mushikiwabo, the former Rwandan Foreign Affairs Minister was this Thursday morning received amidst warm welcome at the OIF office building in Paris, France as she replaces the outgoing Secretary General Michaëlle Jean.
Michaëlle Jean served a post from 2015-2018 in a position that has been held by big names like Late Boutros Boutros-Ghali (1998-2002) and Abdou Diouf (2003-2014).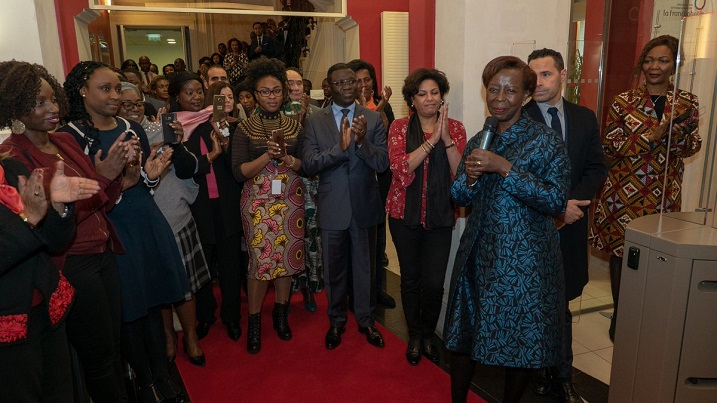 The outgoing secretary General (SG) was seen congratulating her successor and clapping alongside other officials at OIF as Mushikiwabo was dressed in a blue long silk coat.
On October 12, 2018 the Secretary General of the OIF was elected by heads of state and government of OIF member countries in Yerevan, Armenia.
Backed by most of the African Union and the trust of several states including France, Mushikiwabo campaigned on ideals of prioritizing peace, security and promotion of the youth among others.