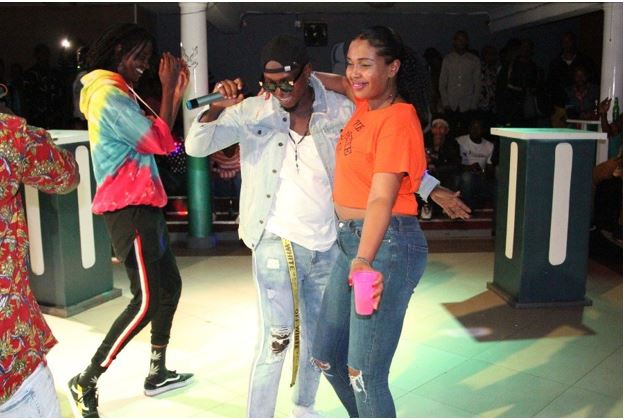 Nick Minaji wannabe rapper Sandra Miraji asked forgiveness via instagram for being knocked down by rapper Bull Dog's wife Nelly over drunkerdness and lap dances on her hubby.
After a long time without appearing on music scene, Sandra Miraji appeared on stage wasted and started dancing weirdly on rapper Bull Dog aka Nshimiyemana Bartrand which prompted Bull Dog's wife Nelly to pull Mike Tyson fists which knocked her down on the floor.
This happened on the wee hours of 2 Jan in a concert aimed at welcoming Jay Polly from prison which took place at Wakanda Night club based in Kabeza.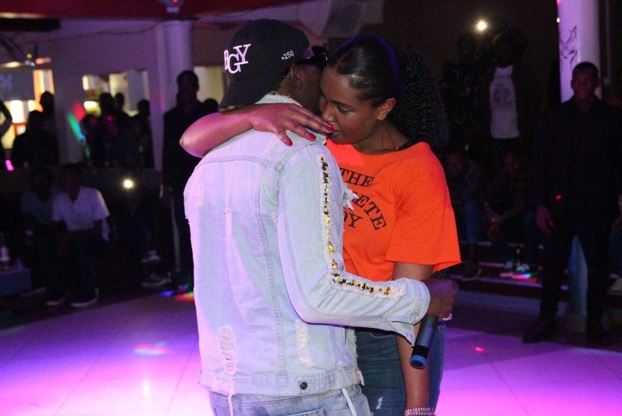 "I Sandra Miraji I hereby apologize for an event that took place on the evening of 2nd January while celebrating with my friend and co-artist who was performing on stage! I know most of you know what happened and it's not a good example to our young sisters and brothers," Sandra wrote on her instagram.
Sandra Miraji looked drunk and wasted on the night of the incident together with fellow rappers Bull Dog and Jay Polly who even was thrown off stage due to excessive alcohol.
Bull Dog on the other side pretended like nothing has happened and continued performing since he knows her wife is not new in making such scandals in bars.
In 2012, Sandra was all over MTN billboards as a big star but due to excessive consumption of alcohol and being a nuisance in public events made her lose advertising contract to spare its image.
After being dumped by Telecom Company, the rapper's appetite for alcohol didn't stop until she ditched her music career over being a nuisance.
She boosts of songs like Powa Powa, Byakaze and Andi mahirwe featuring Bull Dog including another hit with diva Knowless Butera who replaced her on MTN billboards.