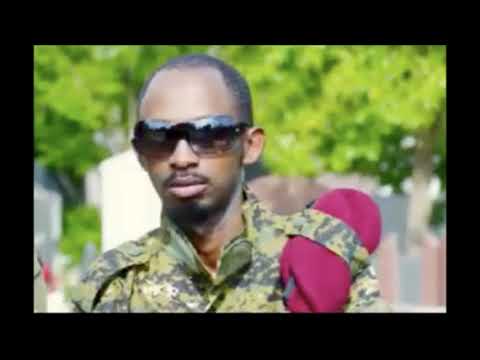 Self proclaimed Major Callixte Nsabimana alias Sankara(pictured above), who claimed to be the leader of the so called National Forces for Liberation(FLN) of Rwanda, was arrested a couple of weeks ago, and will be brought before court soon, Richard Sezibera, Rwanda's Minister of Foreign Affairs has confirmed.
News of the arrest of this man who claimed to have seized a part of Nyungwe National Park were spread two weeks ago, but the media did not have confirmation.
News has it that Sankara was arrested in Comoros and extradited to Rwanda.
In a statement this morning, the Rwanda Investigation Bureau(RIB) said they have "detained NSABIMANA Callixte a.k.a Sankara, while processing his criminal case file. Nsabimana has been wanted over several offences committed on Rwandan territory."
The offences, according to RIB, include: Formation of an irregular armed group; Complicity in committing terrorist acts; Conspiracy and incitement to commit terrorist acts; Taking persons hostage; Murder; and Looting.
"Nsabimana's case file will be submitted to the National Public Prosecution Authority in accordance with Rwandan criminal procedure law," RIB statements said.
In a meeting this morning with diplomats attached to Rwanda, Min. Sezibera who doubles as government spokesperson appealed to diplomats to engage their governments to help bring Rwandan dissidents to justice. Names he mentioned include David Himbara and Charlotte Mukankusi from Canada. The latter was last month received by President Yoweli Museveni of Uganda.
in Uganda, Mukankusi was on mission of Rwanda National Congress(RNC) of the renegade General Kayumba Nyamwasa from South Africa, also in this list of wanted.
Museveni, in a letter, confirmed having met Mukankusi.
Other people Rwanda wants extradited include Paul Rusesabagina who lives in Belgium and sometimes in the US and Ntikina from France.
In the meantime, Nyungwe, like all other parts of Rwandan territory are intact and peaceful. Early April, the Media asked President Paul Kagame about Sankara's claim that he is controlling part of a Rwandan territory, and the president responded; "He does not know what he is talking about."