On Monday, Zheng Jianbang vice-Chairman of the National Committee of the Chinese People's Political Consultative Conference said that the rapid growth of China-Rwanda relations inspires him most.
His statement is backed with good precedents. Zheng Jianbang was speaking on behalf of Chinese government while handing over a huge gift to Rwanda in Kigali.
It consists of an administrative Office Complex for the Prime Minister and other government institutions, a project that China completed within 33 months, at a tune of $ 27 million, approximately Rwf 25 billion.
The building is located in Prime land adjacent to the current office of the Prime Minister, Ministries of: Defense, Foreign Affairs, Commerce, then Rwanda Revenue Authority and Office of the Auditor General among other key institutions.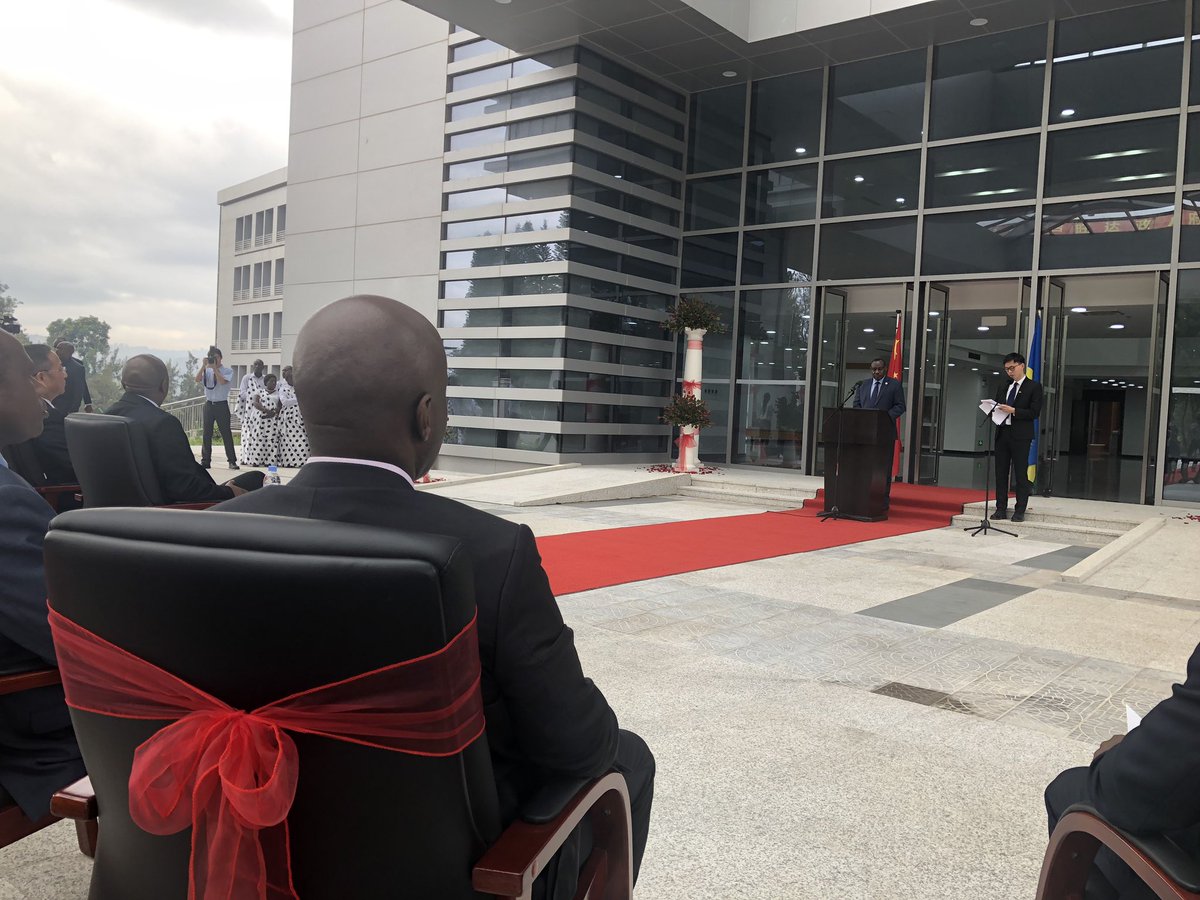 It will host Primature, Ministry of Justice, Ministry of Infrastructure and the Rwanda Law Reform Commission.
"The completion of the complex is inspiring. But what inspires me even more is the rapid growth of China-Rwanda relations," said Zheng Jianbang.
Leaving other factors constant, this official was referring to the biggest event between China – Rwanda relation last year.
"President Xi Jinping paid a successful visit to Rwanda in July 2018, making him the first Chinese president visiting the country since the establishment of diplomatic ties in 1971," he said before justifying why Rwanda deserved such a gift.
"In the past 25 years, under the leadership of President Kagame, Rwanda has taken on a new look with sound governance, vitality, political stability, sustained socio-economic development as well as growing regional and global influence," said the Chinese official.
Prime Minister Edouard Ngirente received the complex.
He said it is a historical moment and "yet another indicator of how stronger the relationship between China and Rwanda is always growing stronger."
"Since China and Rwanda started to be partners, our two countries have achieved a lot together. We appreciate this mutual beneficial relationship," he added.
Prime Ngirente mentioned visits of heads of State from both countries with President Kagame going in China in March 2017 and XI Jinping reciprocating  in July last year.
The bilateral talks always reached several mutual agreements. While in Kigali, Xi and Kagame witnessed signing of 15 bilateral agreements.
"As I have mentioned, this new Administrative Office Complex will cement the good existing ties between China and Rwanda. I would like to thank China for offering to Rwanda, such beautiful and modern office building," said PM Ngirente.
The Prime Minister thanked the manpower which brought the project to success.
A good opportunity for China to Spy Rwanda?
As this building was being inaugurated, the media, with fresh memory was quick to ask if Rwanda was cautious enough to make sure that the gift was not a trap as it was the case for the African Union headquarter in Addis Ababa – Ethiopia.
In January 2018, news was spread that for the previous five years, China had been hacking African Union system, at the Union headquarters whose construction China financed at a tune of $200million.
The suspicions suggested that contract to build and equip the building by Chinese companies gave China an opportunity to hack into the system easily.
Apparently, in the case of Rwanda, China also met most, if not all the project's costs – including furniture.
During the inauguration, it was indicated that 70% of the construction materials emanated from China, against 30% of the materials from Rwanda. Of these materials made in Rwanda is included the famous tiles from Nyagatare Granite Industry – Eastern Province and local cement – Cimerwa.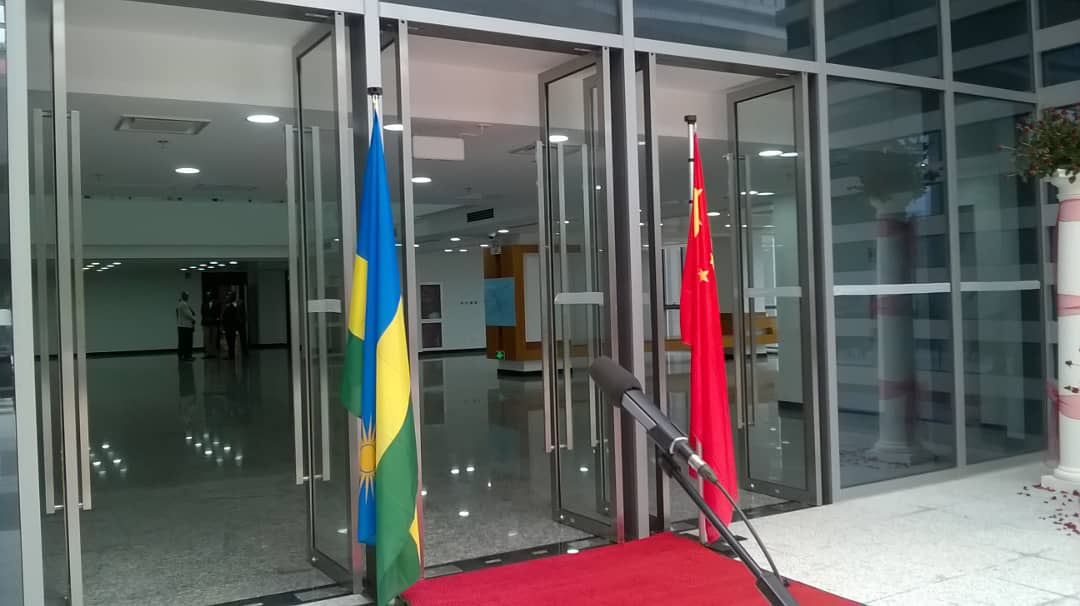 Exclusively Chinese manpower built the house, but, according to Minister of Infrastructure Ambassador Claver Gatete, there was no room for cheating because Rwandan inspectors were there from groundbreaking to handover ceremony.
"We had a joint team of inspectors which checked the building features from beginning to the end," Gatete told Kigali Today's Simon Kamuzinzi at handover event.
"Through the construction activities, we (Rwanda) had inspectors who were following on daily basis. The inspection we carried out indicates that there is no issue like the one you evoked regarding the African Union headquarters," Gatete added.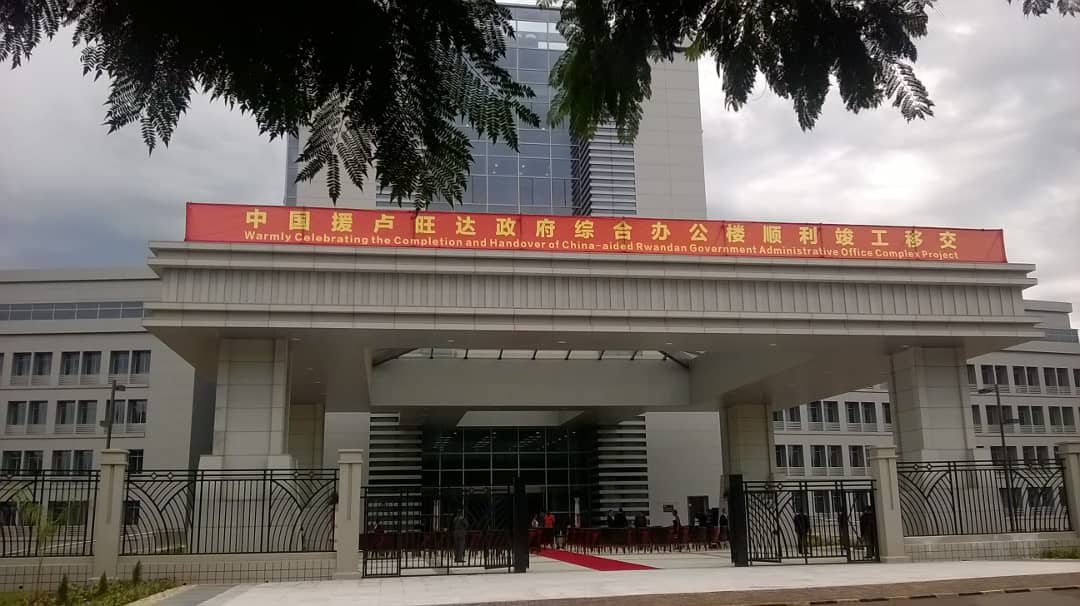 The new administrative complex has three major parts with, in the middle, an eight floor structure with two wings – left and right of six floors respectively.
Inside the building, China left it to the benefiting institutions to do partitioning as it pleases them. The building is connected to fiber optic internet and land line telephone.
"It's a very strong structure, trust me," said an engineer who was part of the inspection team.