Judge Carmel Agius – President of the International Residual Mechanism for Criminal Tribunals (UNIRMCT) has written a moving message in the guest book at Kigali Genocide Memorial – resting place to more than 250,000 victims of the 1994 Genocide against the Tutsi.
Judge Agius is in Rwanda for a working visit. This morning, he visited the Genocide Memorial and reiterated a "Never Again" call.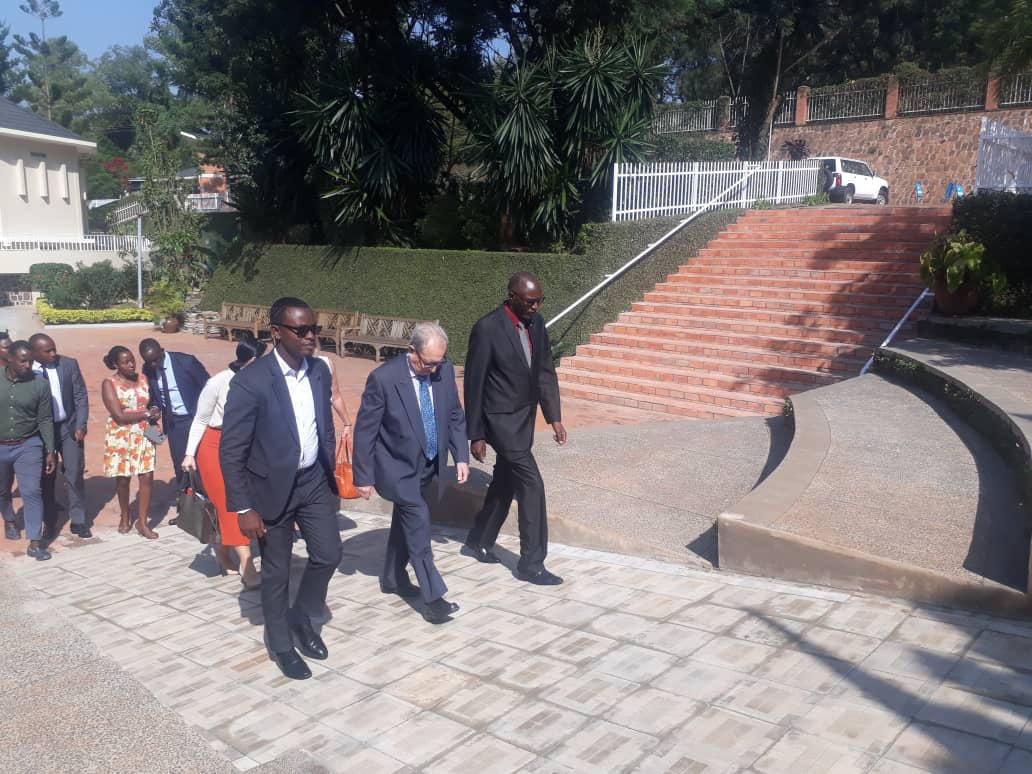 "Very moving. Never again. Genocide is more than bad," Judge Agius wrote.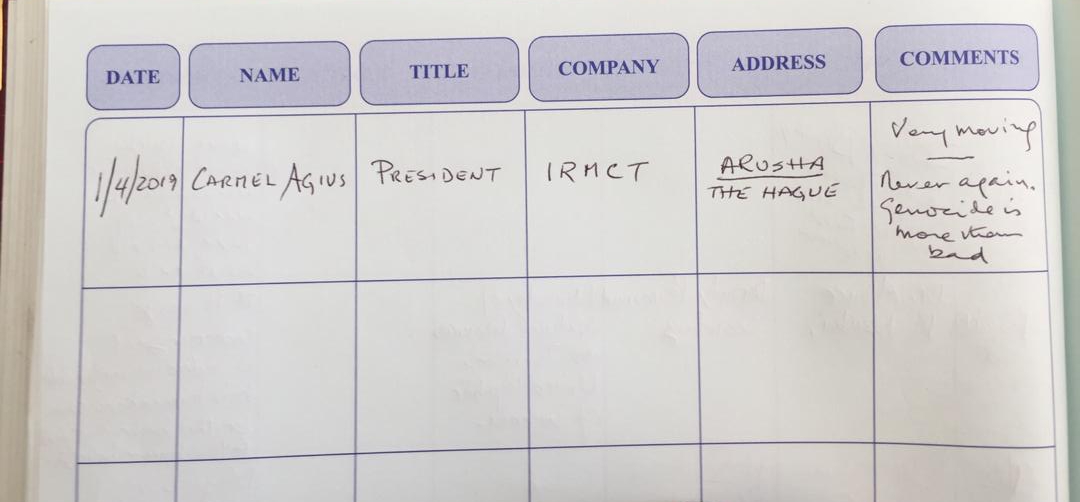 This is judge Agius first visit to Rwanda – months after he was appointed President of the UNIRMCT.
He replaced controversial American Judge Theodor Meron. Meron had in many occasions become a thorn in the survivors' feet, especially when he released several genocide futigitives – irrespective of the heinous crimes on their head – the recent one being Aloys Simba.
On April 7, Rwandans will start 100 days of Commemoration of the Genocide against Tutsi that claimed over 1 million victims.
Later today, Judge Agius is expected to address the media at the Ministry of Justice headquarters in the capital Kigali.
UNIRMCT is a replacement system for the International Criminal Tribunal for Rwanda (ICTR) which was closed down so that Genocide cases are transferred to Rwanda.