The Rwandan small and medium enterprises have found a new formula to penetrate much bigger global markets and to bring the best to the local consumers at competitive price.
The story behind the creation of Heart of Africa Trading (H.A.T) Ltd with headquarters in Kigali and a branch in China is such a good blend that comes to change the old narrative of 'lack of capital' among Rwanda's SMEs.
It all started in June last year where, after several attempts to help members grow in vain, the Rwanda Private Sector Federation (PSF) thought about merging SMEs from the same business and to connect them to manufacturers/companies that they need.
This, said PSF officials, came to solve a problem where an entrepreneur would import from a third party in the region which is far expensive than importing from the factory.
First to be interested with this collective business idea were traders who deal in clothes, footwear and handbags.
In September 2018, some members came together and formed H.A.T to be able to reach Chinese manufacturers/companies with the above items so that they can import in bulks.
In March 2019, the first shipping with H.A.T – 17 importers with a 20 ton capacity container was successful and several others followed thereafter.
Several services that connect Rwanda with the rich Chinese market were thus added in HAT folder.
From Visa acquisition to shipping Products
Seven months down the road, H.A.T has built capacity, not only to help shareholders and interested clients ship products, but also to recommend them to the banks for loans.
The company has grown to include 173 shareholders.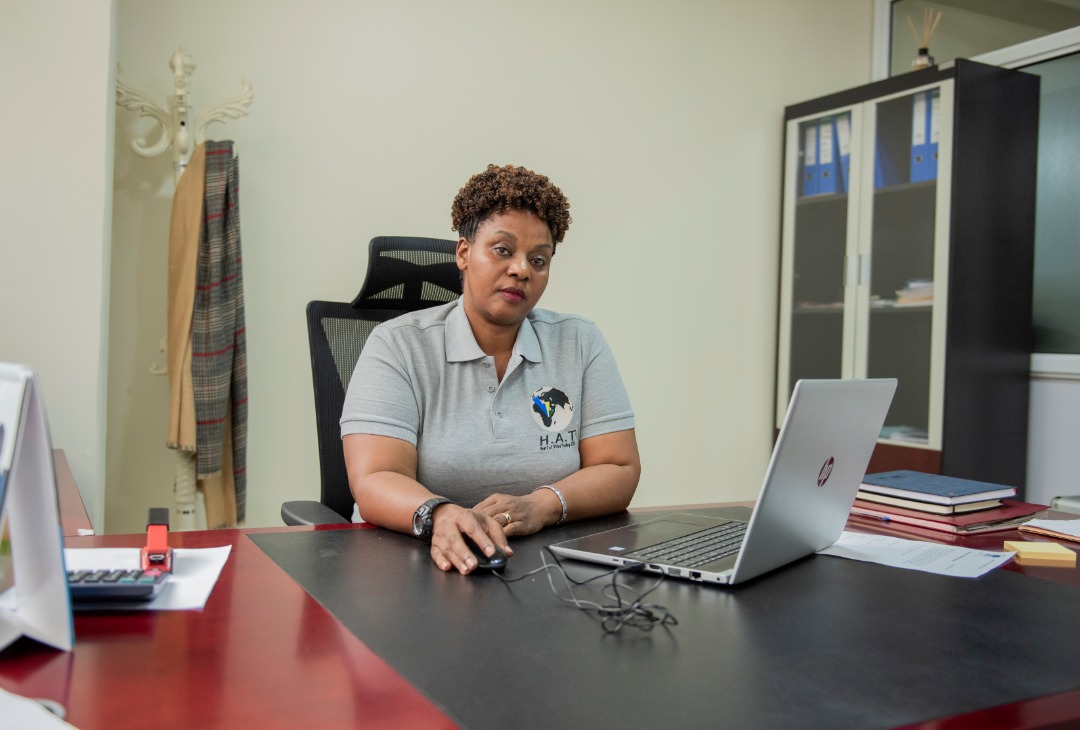 Jeanne Izabiriza, the Chief Executive Officer (CEO), told KT Press, that for every shareholder and any other client, there are several options to get connected the Chinese market.
"We are able to secure an invitation for anyone who wants a visa to China, and to orient them to the market they want once in China."
She also said, they can process payment and shipping to an extent that a trader can only come to pick goods from Kigali.
On top of 23 staff in Kigali, HAT has recruited three staff that are based in Guangzhou – China. They are responsible of getting information about best markets of the country. They also run a warehouse where shipping services start from.
"Someone can either choose to go to China and reach out to the market or can entrust the whole process to us," said Izabiriza.
"The staff help you shipping from China to Dar-es-Salam and then from there to Kigali. The service is available for PSF members but we also receive non members."
The difference, said Izabiriza, is that for PSF members, they transit their goods to a bonded warehouse located at PSF – expo ground, instead of going through Magasin Generaux du Rwanda – Magerwa, the national warehouses for clearance.
To complete the business channel, HAT created a clearing and forwarding agency, a Travel and Tour service and on top of that, a financial advisory.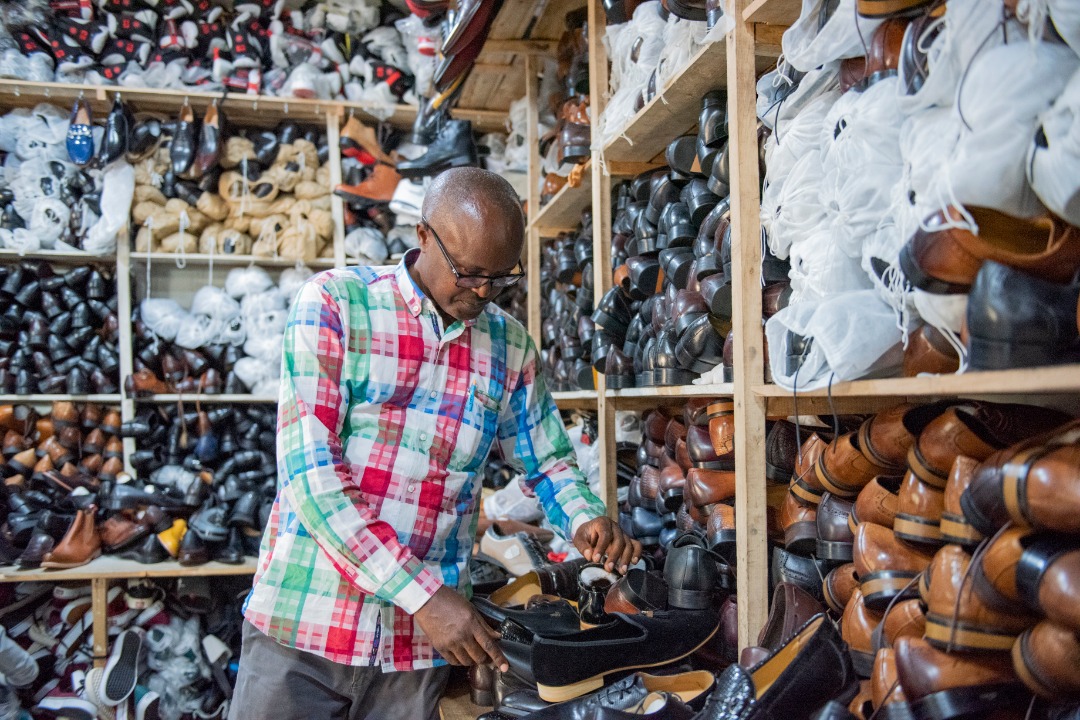 In the latter, members are helped to secure guarantee at Business Development Fund (BDF) and/or loan from the bank.
Bringing China to Rwanda
According to Izabiriza, traders have been picking whatever items for the local market, but today, they are reaching out to the source to choose the best ever.
"We have got to know several markets in China. Previously, a trader would go and get lost because there was none to help."
In the process, she said, we lure Chinese investors to come to Rwanda. In doing so, we lose nothing because they will still import raw materials through us and in the end, we shall get everything near us.
Leonard Mudacumura, the owner of FAGIS-LB Ltd, a company which deals in footwear in Kigali downtown told KT Press, that his shift to HAT was a good business calculation.
"We used to board a bus to Uganda to import shoes, but security threats while travelling at night were cumbersome the other side of the border."
In March 2019, Mudacumura ordered an estimate 2000 pairs of shoes from China and they reached him safely.
"We import from the factory and our own company ships the goods, clears them and within a much shorter period," he said adding that in the past, shipping from China would take more than two months, but HAT "can close the process within thirty days. The company can clear your products within 2 days."
Mudacumura believes that " a sense of ownership drives these changes."