It's a tough week for Rwandan leaders who are adamant to solve problems.
On the second day of Citizen outreach, President Paul Kagame has reiterated his promise to hold accountable all those leaders who are failing to solve problems, including those that require no budget.
The president started his citizen outreach in Burera district on May 8, and today, he met thousands people of the touristic Musanze district-Northern Province at Busogo stadium.
The president said he was disappointed that since yesterday, citizen are raising issues whose solutions were proposed a decade ago, but, leaders did not address them.
Before proceeding with concerns in Musanze, the president first called upon the Mayor of Burera district, the National Industrial Development Agency(NIRDA) and Rwanda Development Board(RDB) to explain an issue of a dairy that was not solved yesterday.
The dairy is not functioning, following alleged poor machinery. While malfunctioning issues started since inauguration of the dairy in 2016, Since last year it failed to receive milk from the farmers.
The problem also involved poor standards of products including cheese and yogurt, which failed to qualify for a S mark, and thus, could not reach the market.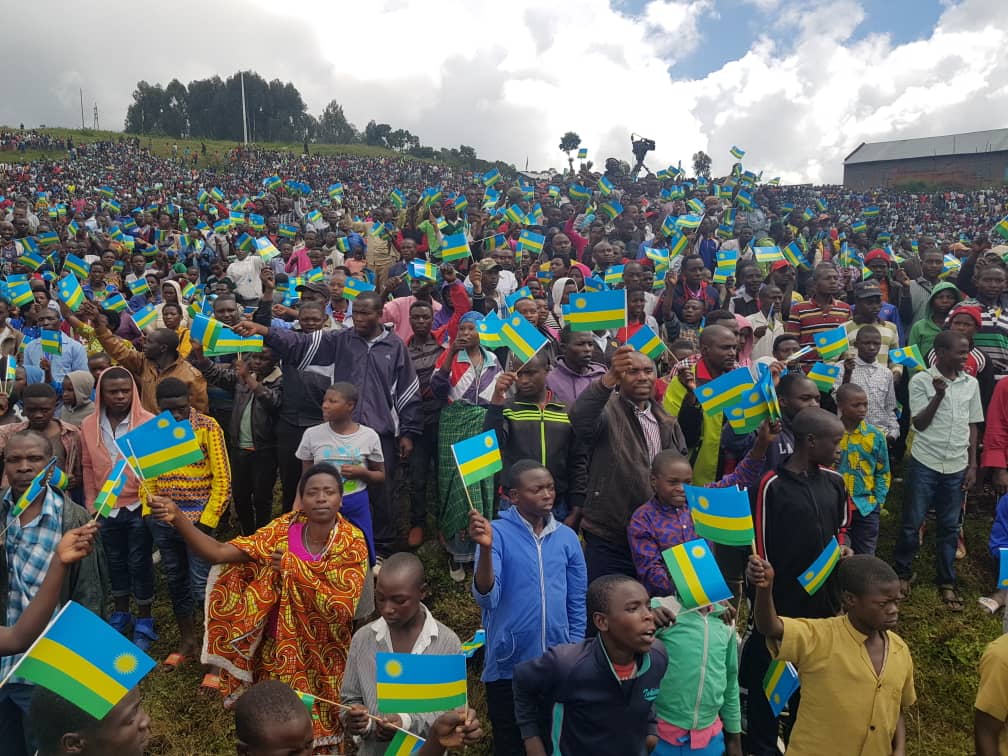 Pichette Sayinzoga the NIRDA Director General, said that the plant had capacity of  2000 liter production, but was performing at 30% because of "poor management."
She said a decision was taken in March 2018, that the plant be privatized, but, the president challenged him on the case of  'failure to follow up because the procedures took this long."
Pichette said, the procedures were still between RDB and ministry of finance.
She said in December 2018 the plant was closed "because it had failed to raise working capital."
The dairy failed while it had finally managed to obtain the S mark for cheese and yogurt.
The president asked NIRDA boss; "why are you working as mercenary? Imagine the citizen we gave cows so for milk production, and you closed factory to embark on technicalities. Since yesterday none could explain the problem."
The president said, NIRDA and RDB do not just have shares themselves, they involve the government shares.
For the Business Development Fund (BDF) side, the officials were proud that they provided fund for construction of the "state-of-the-art Burera factory, a very beautiful building."
However, the President trashed the thinking because afterwards, they left the project to fail.
The president understands that privatization is not the solution, but "first solution is for you the leaders to understand what you are into."
"If you privatize the factory, and the new proprietor also fails the same as you, what happens to the milk of farmers?" Kagame said.
"We understand that we have responsibility in this problem but this time, we shall take ownership," Sayinzoga says.
The president gave them a task to deal with this issue and the likes before end of this year.
Musanze citizen mentioned the case of asbestos roofed houses. The country does not want these tiles which have substance that cause cancer.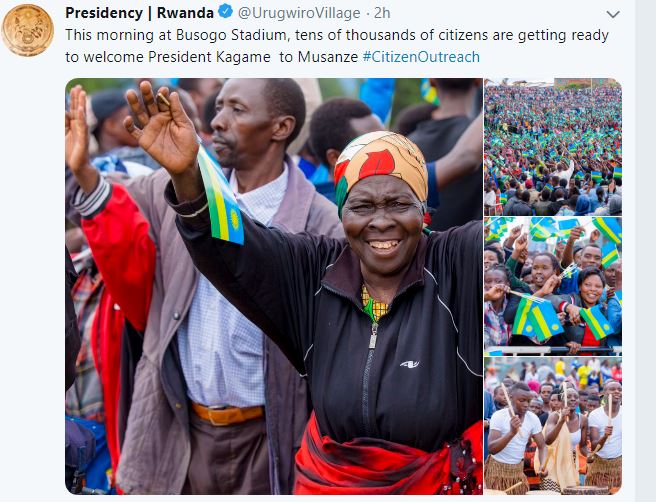 They are supposed to be removed from every house – be it public and private, residential and administrative. A policy was put in place on how to deal with it, but asbestos made tiles were not removed. Leaders blame lack of funds to replace them, but the president said that they are rather absent mind.
"We took a resolution on it, ten years ago but imagine it is the first thing you see when you enter here. But when you ask leaders, they tell you it is an issue of budget," Kagame said.
"The leaders we have here pass by these things but they don't see them, the simply have mindset issue, not budget."
The President said he has been hearing poor hygiene, malnutrition issues, which require no budget.
"You have a developed tourism, which means you receive so many visitors who bring you money. Note that they come here, not to witness poor hygiene, but cleanness," Kagame said.
"As of  access to electricity, television and telecommunication infrastructure, leaders in charge are even here, but I will deal with them."
The president also said, erosion from rain water from volcano national park should be dealt with.
"I hope that relevant institutions are taking note," Kagame said.
According to initial schedule, the President is expected in Rubavu district between now and tomorrow, unless otherwise.