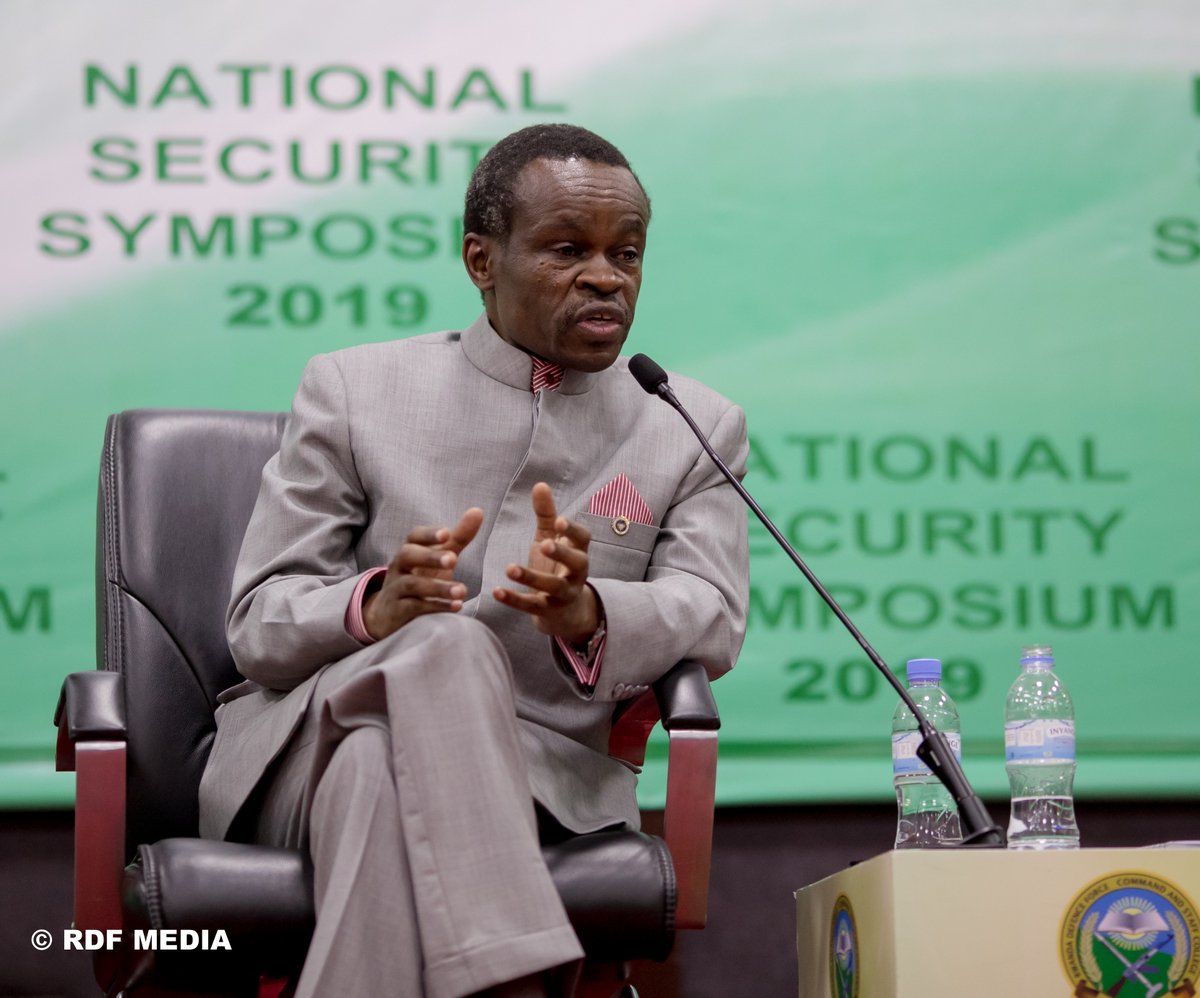 The seventh National Security Symposium (NSS) has concluded in Rwanda with renowned Pan-African lawyer, Professor P. L Otieno Lumumba challenging African countries to stop coping western forms of governance, democracy and justice.
In his view Prof. Lumumba suggested if Africans chose their own concepts of democracy, this would cut back on the western influence and dictation of what and how Africans should run their business.
Lumumba said that coming up with African driven ideas such as Rwanda's Gacaca judicial system, as an example of homegrown solution to adopt in governance and as a model for dispute resolution in post conflict countries.
Gacaca are Rwandan traditional community courts at grassroots where the citizens directly tried local cases in the community.
The Gacaca system was introduced in 2001 as mode of a trying bulk of Genocide cases in the aftermath of 1994 genocide against Tutsi which claimed over a million lives.
About 1.9 million cases were filed under the Gacaca courts within ten years – a milestone achievement that would take about 100 years if they were filed under the conventional courts.
Lumumba compared the judicial results of the Arusha based International criminal tribunal (ICTR) and Gacaca court and found that Gacaca's results were amazing.
"I am quite certain there were some legal puritans from western capitals who would have frowned upon Gacaca saying: what is this? …but it is because people of Rwanda simply said: this is our system, our people will understand it and it's going to repair the damages," Lumumba said.
Lumumba was speaking at a panel discussion on 'Consensual versus Adversarial Politics in the Pursuit of Sustainable Peace, Stability, and Development in Africa', a subject that was tackled by Prof Anastase Shyaka, minister of Local government and MP Andrew Mitchel,  a UK Member of House of Commons.
Lumumba proposed African scholars to start writing academic papers on Gacaca and states using Gacaca model of mediation instead of leaving it to the western countries to enjoy domination on Africa.
On a positive note, the Kenyan lawyer, Lumumba indicated that the people of Rwanda are already laying a foundation of a model which is uniquely Rwandan, followed by Ethiopia despite her problems and Tanzania following suite.
Passionately, Lumumba also said that the Africa trade agreement is one sign that, if implemented, Africans will be able to defeat dependence on other countries and instead work collectively towards a pan African vision that has been mutilated by the west countries.
Prof. Shyaka argued that African governance can be attained by putting the people at the top of every democracy agenda.
"For African countries to win sustainable peace and security we will have to defeat identity based politics and this will work only if we embrace inclusiveness as the path towards democratization and sustainable development," Shyaka said.
MP Andrew Mitchel, denied the British government being involved in neo-colonalism. He indicated that examples of governance as seen in Rwanda can be a way forward in Africa's pursuit for peace and governance.