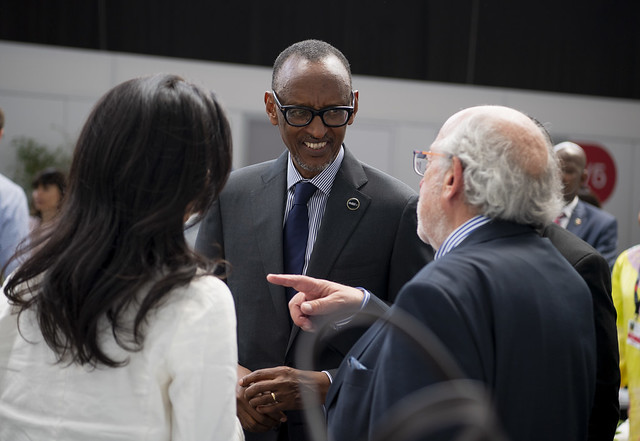 President Paul Kagame has expressed his confidence that Africa will soon expand the horizon of opportunities through the recently established African Continental Free Trade Area (AfCTA).
AfCTA will be formally launched next month at the African Union Summit in Niger.
While attending the opening ceremony of this year's European Development Days (EDD) under the theme "Inequalities: trends and challenges in the context of globalization, Kagame said that Africa is still lagging behind in the Sustainable Development Goals (SDGs) implementation.
In this Kagame said that there is more work ahead but all in all Africa is ready to kick start the deal but with a call for external collaborative help.
"It is more imperative than ever that developing countries take more effective lead of their general development agenda, as well as raising the level of prosperity. It is not something that can be done by external actors alone," Kagame said.
This was not the first time the president attends EDD. Kagame participated in the 2017 and 2018 sessions with various leaders including the Belgian PM Charles Michel, and Jean-Claude Juncker, President of the European Union Commission.
In the previous meets, Kagame also reminded global leaders of the need for Africa and Europe to see each other as partners and friends rather than foes.
This year, Kagame acknowledged that there has been an increasing understanding and acceptance by development partners of the need for those on the receiving end of assistance to drive their own development agenda.
Using the Rwandan example, Kagame tipped world leaders on leadership techniques, of an inclusive politics that puts citizens at the centre and Community ownership of development agenda which empowers citizens to hold government accountable.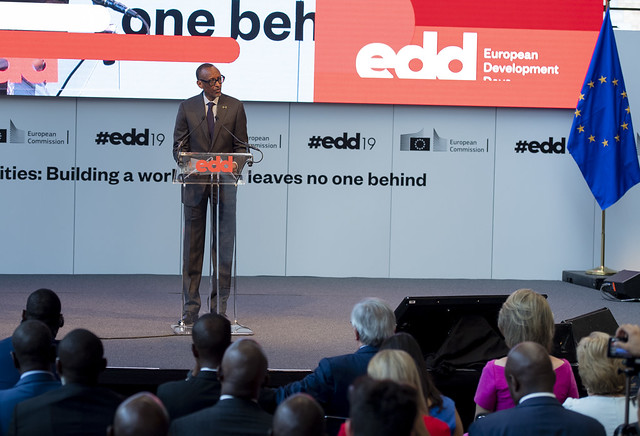 He stated that this builds public trust without which it is difficult for governments to define the challenges that impede progress, and implement appropriate solutions.
For example, he said in Rwanda,"We have been able to get some good results relative to the limited level of resources at our disposal, particularly in areas including health, access to education, and the environment."
Hosted by the European Commission, EDD was initiated in 2006 by Louis Michel, as Europe's leading forum on International Development to mobilize the 0.7% target for Official Development Aid (ODA).
The forum brings together the development community to share ideas and experiences in ways that inspire new partnerships and innovative solutions to the world's most pressing challenges.
Other African Heads of State attending the event include President Macky Sall of Senégal and President Jorge Carlos Fonseca of Cabo Verde.
For more photos click here