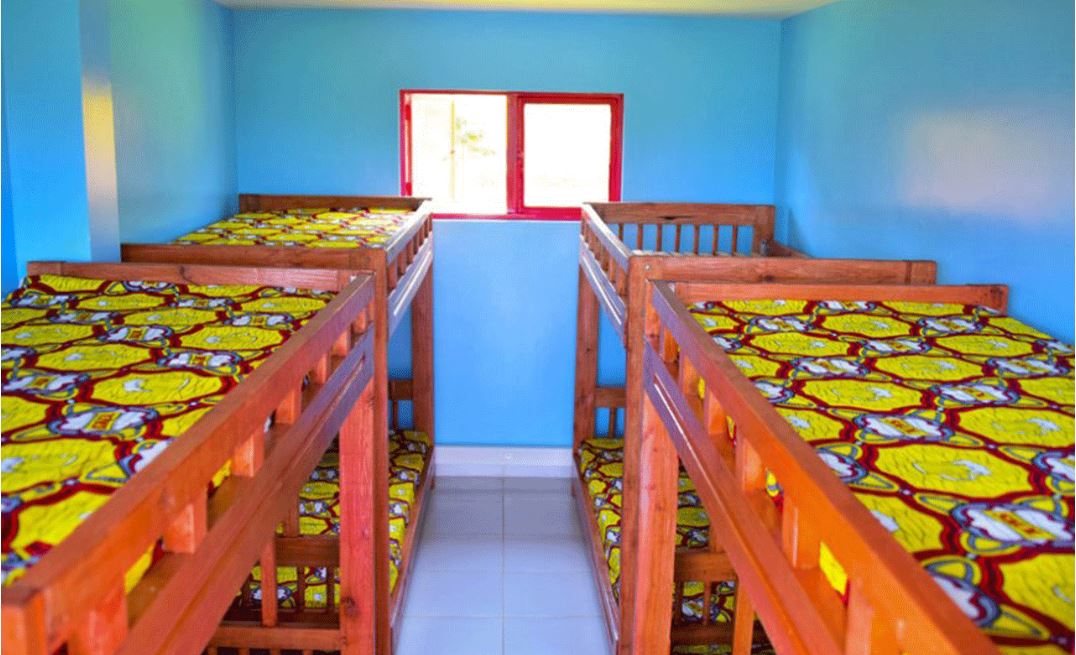 Rayon Sport FC has become the first Rwandan football club team to build a residential area for its players.
The building – a container – like structure with six furnished rooms was officially inaugurated on Friday in special fete to celebrate Rayon's victory of becoming the 2018-2019 Azam Rwanda Premier League championship cup.
Rayon sport is located at the club's Nzove pitch in Kanyinya sector off the Kigali- Butare Highway.
It has a capacity to accommodate 40 players with 18 bunk beds, one queen room for the team coach, a spacey meeting area, plus shower and dressing rooms on the sides.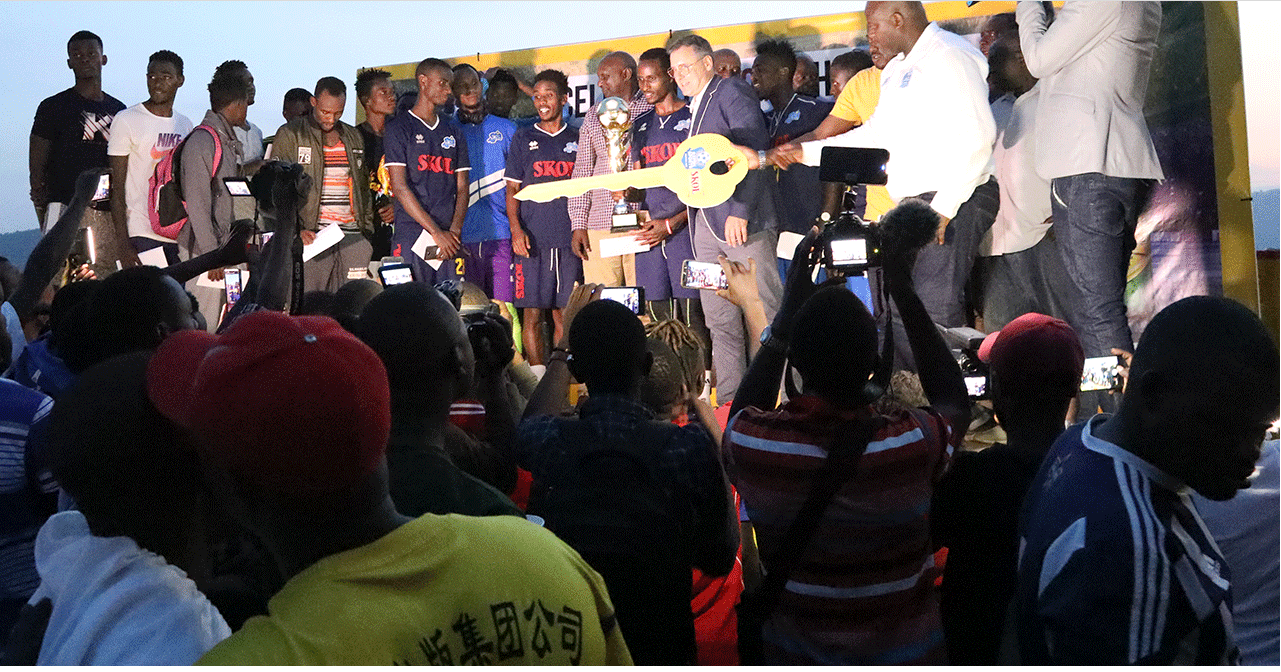 The resident players will also have full meals and Skol drinks served at the restaurant and bar area which overlooks the Nzove pitch were the team trains from.
The team – biggest in Rwanda in fan base comes a long way from its former mud laden training ground near 'Cercle Sportif' in Rugunga, Nyarugenge district, a pitch commonly known as 'Kuri Malaria.'
"I hope the rules of Rayon Sports will make sure no lady is brought in the player's residential area," said Ivan Wulffaert, the Skol Managing Director.
Paul Muvunyi, the president of Rayon Sport told fans that the structure is a beginning of a bright future from a hard past.
"Do you remember the days when our players trained on the dusty malaria grounds and couldn't have a place to shower? Those days have ended now, we are the first team to have players' accommodation and more good things coming," Muvunyi said.
Most of Rayon local players have been renting around Nyabugogo and Nyamirambo areas to be able to access the training grounds easily, while the club meets rent charges for its foreign players.
"I am proud of what the club has done for me. I don't have to worry about accommodation anymore," said goal keeper Andre Mpazimpaka.
Meanwhile, Jules Ulimwengu, a Burundian national was announced as best player of the month of May after getting most votes from match generation – a Rayon sports fans social media outlet.
Fabrice Mugheni Kakule, was the winner of the April selection while Thierry Manzi was the favorite of March 2019.
Rayon celebration was sealed off with performance from female artist – Queen Cha, who has composed various songs in praise of the club.
The event was also an opportunity to congratulate players like the freshly signed players like Olokwei Commodore from Ghana and Saidi Iragire from Mukura Victory Sport- both on a two-year contract.