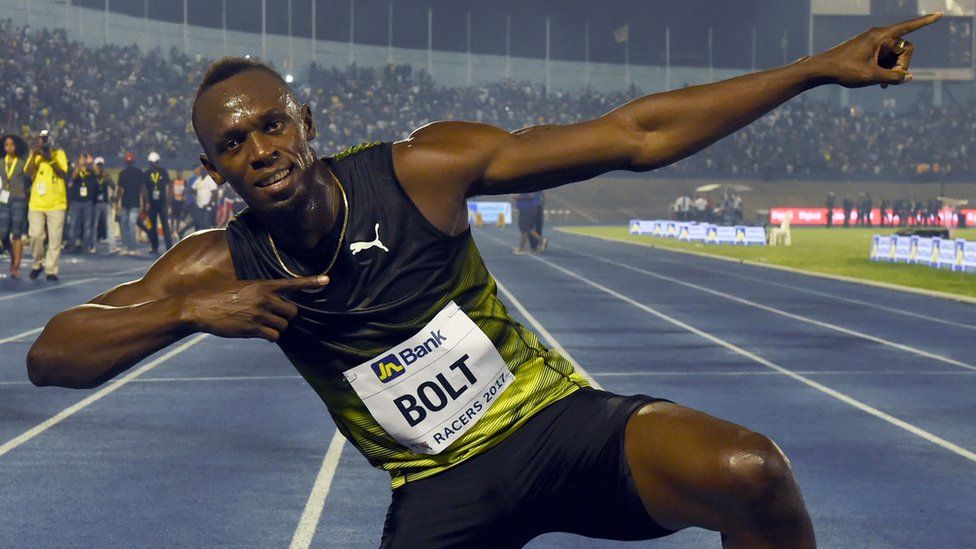 The long awaited Kigali Peace Marathon this Sunday will not see world star Athletes participate as earlier anticipated and advertised by the organizers.
World record holders like Jamaican Usain Bolt (100m) Somali born British Mo Farah (cross country) and Ethiopian Tiruneshe Dibaba Kenene were among those expected at the marathon to raise awareness on peace.
The president of Rwanda Federation of Athletics Fidele Mubiligi told KT sport today, that they delayed to invite the athletes and thus, they were not able to make it.
He said, for them to come, "The invitation should be made at least one year prior to the event, which was not the case."
Mubiligi however, said that still, the federation did not have enough financing to host the stars who come with a delegation including; the manager, the doctor and the media among others.
"There have been challenges of financing their participation and taking care of them here," Fidele Mubiligi, the President of Rwanda Athletics federation told KT Sports this morning.
Figures from the ministry of sports and culture show that at least 4000 persons have registered to participate in the marathon, which requires registration fee of Rwf5, 000.
The Kigali International Peace Marathon is expected to attract around 6,000 participants – professionals and amateurs – set to take part in the one-day multi-category competition.
More best places to go this Week-end
Beside the Peace Marathon, you could be wondering how else to spend your weekend, and with whom.
We have a good pool to choose from.
Already this Friday, as you conclude your official sport – for civil servants or others who break off in the afternoon to start the week-end freshly, here you go.
Rayon Sport, a popular football club sponsored by Skol breweries will this evening host a special event to celebrate its victory of becoming the 2018-2019 Azam Rwanda Premier League champion.
The event will be held at its pitch in Nzove, Kanyinya sector off the Kigali- Butare Highway.
It will be followed with an inauguration of their brand new dormitories for its players, containing six bed rooms, with 18 bunk beds and a spacey meeting area.
The event will also act as opportunity to congratulate players like Manzi Thierry- the Rayon Sports best player of March 2019 and the freshly signed players like Olokwei Commodore from #Ghana and Iragire Saidi from Mukura Victory Sport- both on a two-year contract.
Koran reading
Rwandan Muslim Community (RMC) will this host the 2019 Koran reading competition, which for the first time is expected to be held away from heavy sunshine and blue clouds overriding the green landscape of mount Kigali at Nyamirambo regional stadium.
The competition, sponsored by Haya Alkair-a Saudi Arabia Muslim organisation and RMC will be held at the Kigali convention centre.
It is aimed at grooming young Muslims in their Faith and abide by the teaching of the Koran.
Last year the competition attracted 43 participants from 17 countries from the east central and West Africa and 19 Koran students made it to the finals.
In the 2018 competition, 20 year old Ibrahim Maazou of Niger was overall winner with Rwf1m and an air ticket to Saudi Arabia, followed by 11year old Kenyan Abdi Nasri with Rwf500.000 and a side gift of $250.
Only female competitor Aisha Nikuze of Rwanda walked away with Rwf500.000 plus a side gift of a brand new motorbike courtesy of Bharesha Azam-Rwanda.
Peace cup
In the peace, 16 clubs will this weekend feature eight game of  return leg.
After APR-losing 0-1 to AS Kigali in first game on June 13, the army side should be careful to this game table for June 16 at Kigali stadium.
If APR, the arch rivals of Rayon Sport -2019 champions, lose this game it means that they cannot represent the country on the Africa Confiderations Cup (CAF).
Rayon Sport won Marine 1-0 in the first leg match this June 13, which means they also have to work had as they encounter with Marine this Sunday at Kicukiro stadium.