It's a Friday. As you prepare to relax at your favorite hangouts, KT Press reminds you some personalities whom, if you met, can make your day.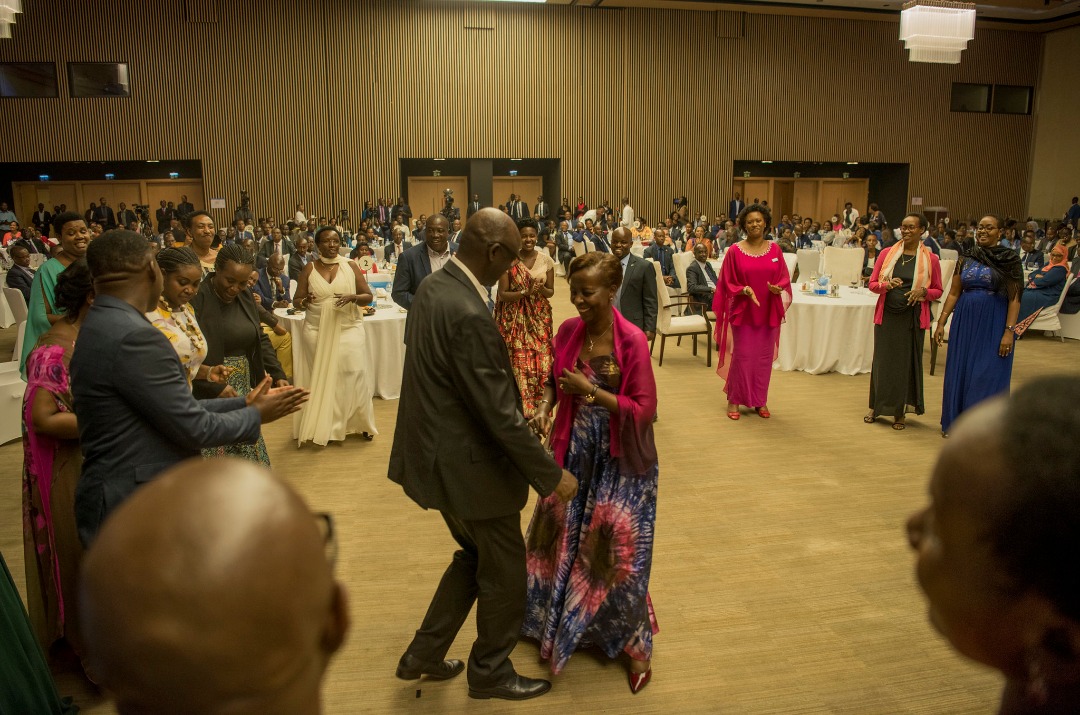 Do you know Rwanda's Minister of Justice and Attorney General? He is Johnston Busingye and he can dance. He met Louise Mushikiwabo on stage.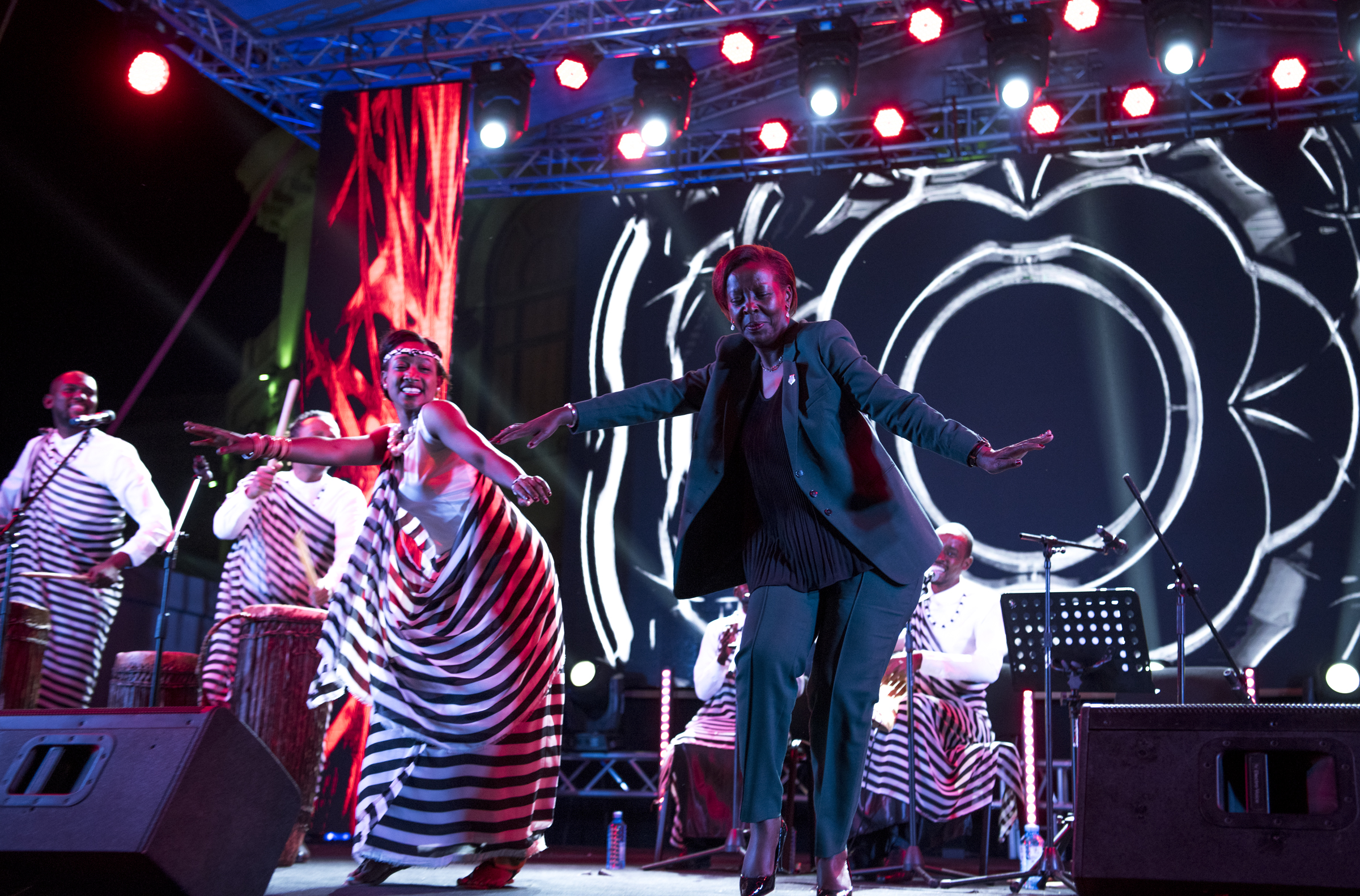 She is called Louise Mushikiwabo (Right) – the current Secretary General of the Francophonie. In October 2018, two days prior to her election to this position, she opened the stage of Rwanda's traditional dance. Who does better?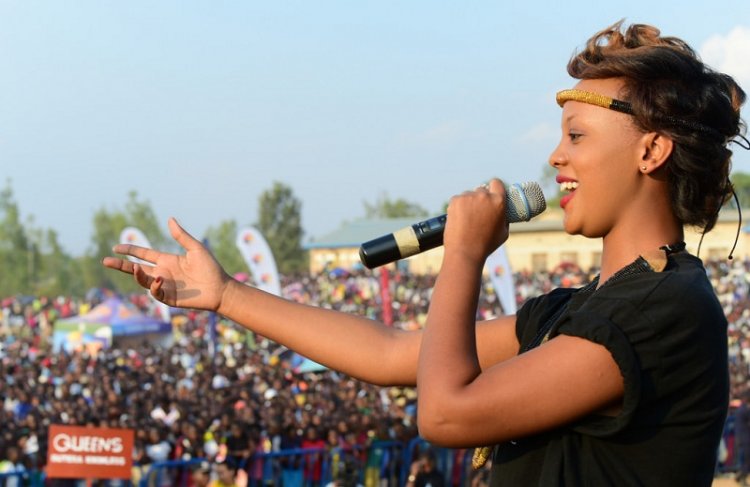 Jeanne Butera  a.k.a Knowless. In 2015 when she won Primus Guma Guma Super Star (PGGSS) – a local music competition, Knowless became the only female musician to win Rwf25 million.
The local star who have featured in several collabo with regional artistes, would latter campaign for Bralirwa – a brewery company that organised the competition.
Bralirwa rebranded its Primus – unveiling a new 50 CL. Primus bottle which its fans named after Knowless. The happily married and mother of one is still rocking.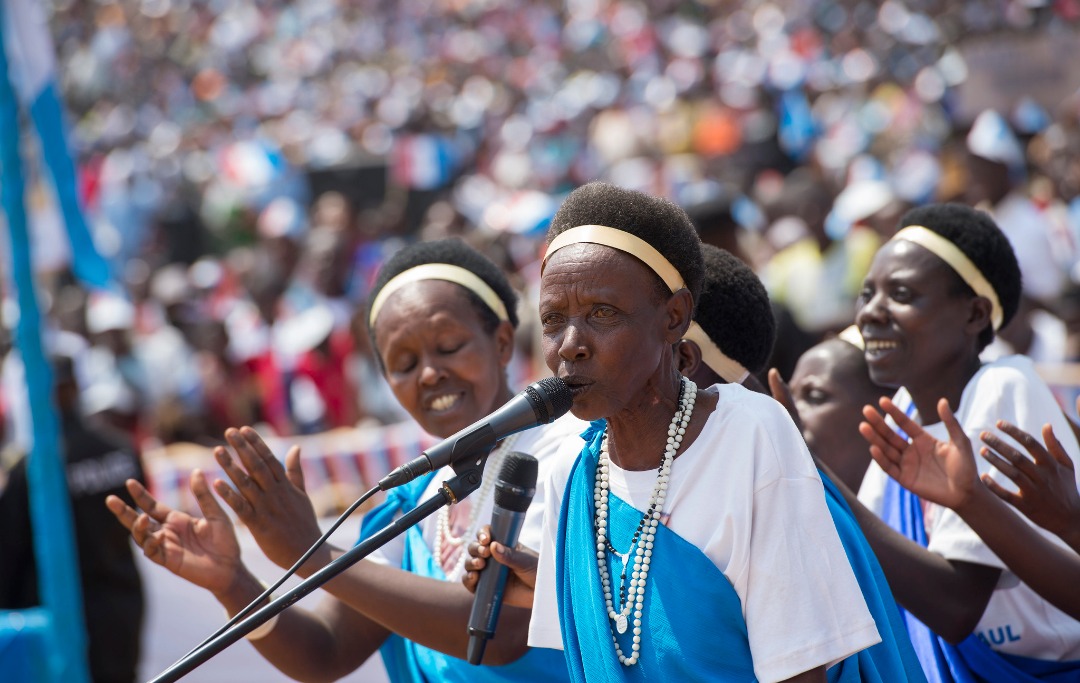 Could you guess why this granny on microphone was called Umukecuru wa Perezida? Daphrose is a talented traditional artiste. When President Paul Kagame goes in Nyaruguru, Southern Rwanda for citizen outreach or electoral campaign in this case, she dedicates to him a very beautiful song. Whenever she sings, the crowd is quiet to hear the sweet words she beautifully put together for 'Intore Izirusha Intambwe'.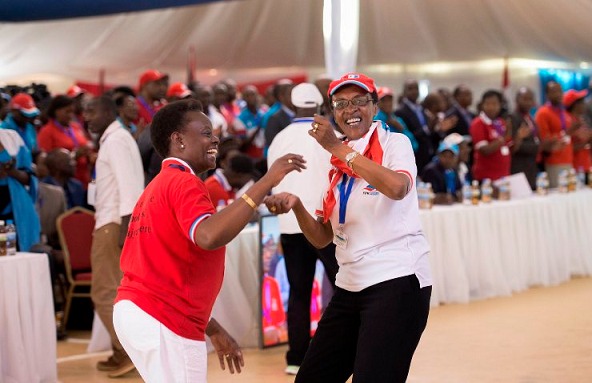 RPF congress 2018. Transparency International Rwanda's Ingabire Immaculee (Right)  performing. You know this lady condemning corruption and all sorts of injustice, but her dance is also not bad.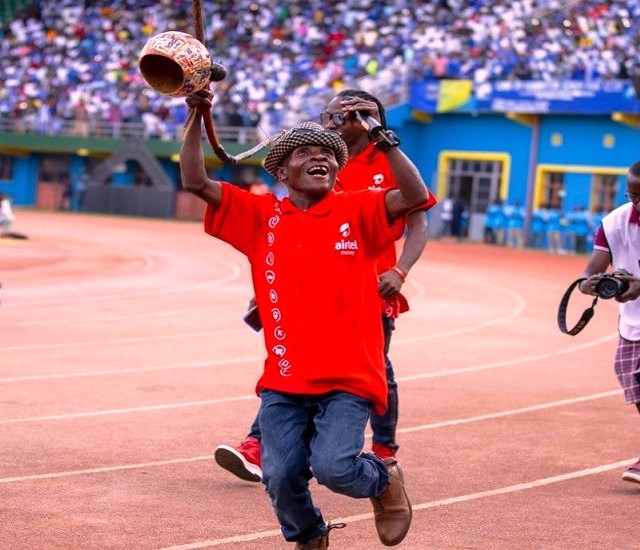 The name in his ID Card is Nsengiyumva Francois but if you don't call him Igisupusupu, he can even sue. The self made artist is rapidly raising to fame.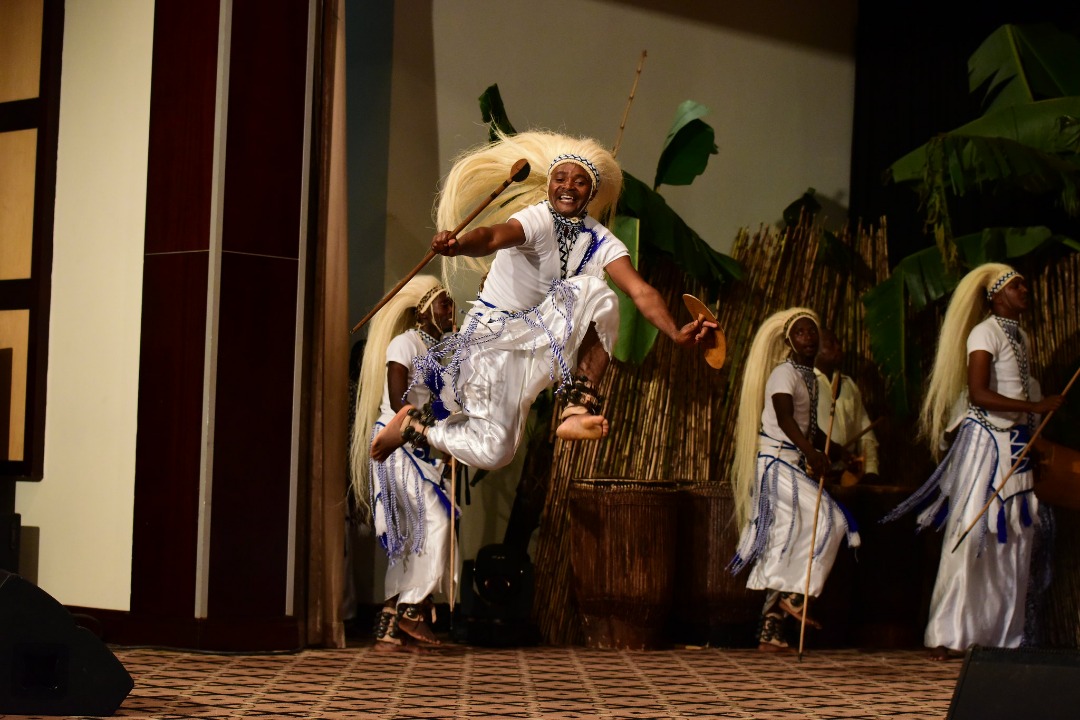 Semanza a.k.a Jaba Star. The member of Rwanda National ballet Urukerereza has a special touch when it comes to jumping during Intore performance.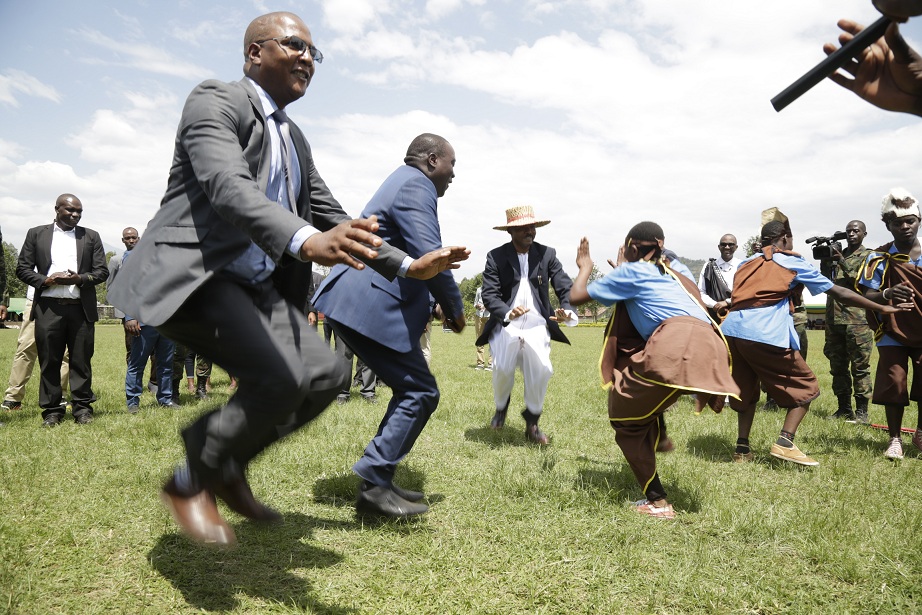 Jean Marie Vianney Gatabazi (Middle in blue suit) at the graduation ceremony at Rwanda Defence Force Senior Command and Staff College. He is performing Ikinimba – the famous specialty of the North – his native area and home to the famous Rukara Rwa Bishingwe. You need to be really fit to perform this dance.
.⁦@gatjmv⁩, governor of the ⁦@RwandaNorth⁩ performing Ikinimba during the culture day in The #Rwanda Defense Force command and staff College ⁦@RwandaMoD⁩ pic.twitter.com/FhH2SDfmvh

— Rutindukanamurego (@rutindukanamure) January 11, 2019
All photos by Roger Marc Rutindukanamurego and Plaisir Muzogeye