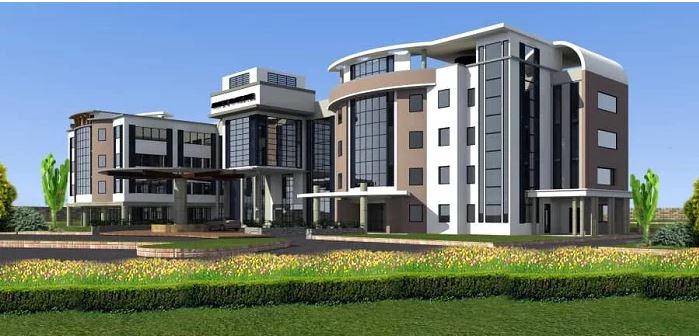 In Musanze district, the governor, the mayor and the sector executive Secretary will find office in this building next year.
This office building will include Northern Province offices, Musanze district offices and Muhoza sector offices.
Musanze mayor told KT Today journalist on Thursday that the idea of bringing all these institutions under one roof was to make a – one stop centre local government office facility where the citizen finds any service without many expenses in terms of time and money.
Mayor Jean Damascene Habyarimana, also said; "It will save us from spending on construction of separate office buildings for these institutions."
Habyarimana said, that each of these institutions needed to upgrade their office buildings, but their proposed artistic impressions were not that appealing.
That's why they decided to build a state –of- the- art 'three in one' facility in this touristic hub of the country, the home to volcano national park where the rare mountain gorillas enjoy peaceful environment.
The district said that the five floor building that will be developed on three hectare piece of land that hosts the current Muhoza sector office is really expensive.
They estimate construction activities to be Rwf 3 billion though some technical parameters are still being considered to determine the final cost.
The study, said Mayor Habyarimana, was finished, and we are looking for source of funds.
The first source, he said, is the plot that hosts the district today which we have put on auction. However, other sources will be considered in case the first option does not work as they suggest.
Construction activities are scheduled to start this financial year, while the estimated construction period is 18 months.
Meanwhile, the province office is located in the district's plot because "legally the province does not have patrimony."