Directing a film has always been a hectic job for many film makers, but for young female local movie director and camera woman Kamikazi Mpyisi, it's more of fun than being tough.
The fresh product of Kwetu film institute and award winner is already taking local made films on global scene by making short movies, which are competing in various international film festivals.
Her short film Breath of Fresh Difference was recently selected in Elba film festival in Italy and if her movie wins, Kamikazi will be awarded with a 3months free of charge film making course in Tuscany, Italy.
In 2017, Kamikazi's documentary about her grandfather Mpyisi dubbed Sogokuru, earned her an award in Rwanda film festival.
The "A Breath of Fresh Difference" director movie had a one on one chat with KT Press journalist Andrew Shyaka about her career as a film director.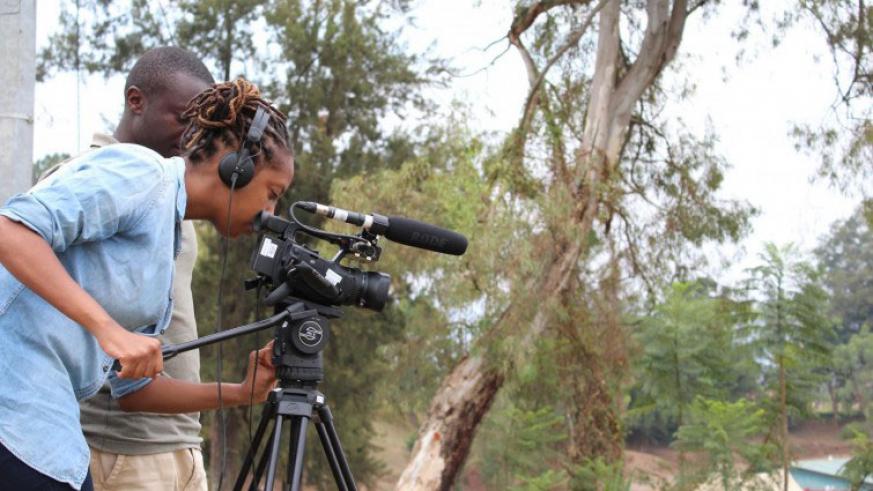 How do you feel after your short movie A Breath of fresh difference being selected in Elba film festival?
First of all, I was stunned by the good news and I look forward to utilizing every opportunity that comes with the festival to upgrade my movie making skills.
What really inspired you on this Breath of  Fresh Difference short movie, I mean the story behind it?
It's a true story of the experience I had for the first time in Europe. I travelled to Germany and I saw very many new things. I felt the need to share with the world my adventure.
What inspired you to join film making industry?
As a kid I had always liked movies and as I grew up, I started dreaming of directing my own movies like being able to tell my story through films.
It must be hard being a female on a movie set with that huge camera in your hands?
Yeah it is, but to me it makes my work enjoyable and I try much to show the world that females can do whatever men can do.
Directing movies is my job but I really like that moment when am carrying a camera trying to capture perfect images that collaborate with the story am sharing with the world.
So far, how many films you have directed?
I have worked on various movies with other people but my solo movies I directed include Breath of Fresh Difference and a documentary about my grandfather dubbed Sogokuru.
How did people receive them and what did it add you as a young movie director?
People received well my stories, in fact I got credits from film critics locally as well as other movie affiliated people from various countries who appreciated the good work.
I was encouraged to work hard and at the same time, I felt challenged in a way that people will always expect better projects and you can imagine the pressure that comes with it.
Movies always have fat budgets, how did you manage to raise funds to work on Sogokuru documentary?
Films or documentaries need money off course. Sogokuru was a family project and I got funds from family members because in first place, they appreciated the story and wanted the rest of the world to know also.
Sogokuru documentary is about the life of a celebrated pastor, Ezra Mpyisi, a 96 years old who has been mentioned on social media in every knowledgeable trending joke.
Some people call him, a walking encyclopedia of motherland Rwanda.
How did the idea of Sogokuru film come up?
After meeting several people praising my grandfather because of my last name Mpyisi and reading these jokes around social media, some were pretty close to the truth but others were just fabricated. I had to do something to let the world know him better from his own words and family.
Share with us some of the challenges you have encountered in film making career so far?
The challenges are many and they vary from writing a script, directing and making sure that everyone on a movie set knows his or her role perfectly.
Also putting up a great story is always a hectic job because back in your mind, you very well know that, the story will be watched and judged by the world with film making skills sometimes better than you.
How do you see yourself in 5 years to come?
A great film maker and of course, owning my film making company which will only focus on upgrading Rwandan locally made movies shine on international scene.
Anything you would like to see change in local movie industry for great?
I would like to see more local movies competing on global market and festivals, and it's very possible because we got the talent.
Another vital thing is having more female actresses and film makers in the industry because right now, the industry is still male dominated.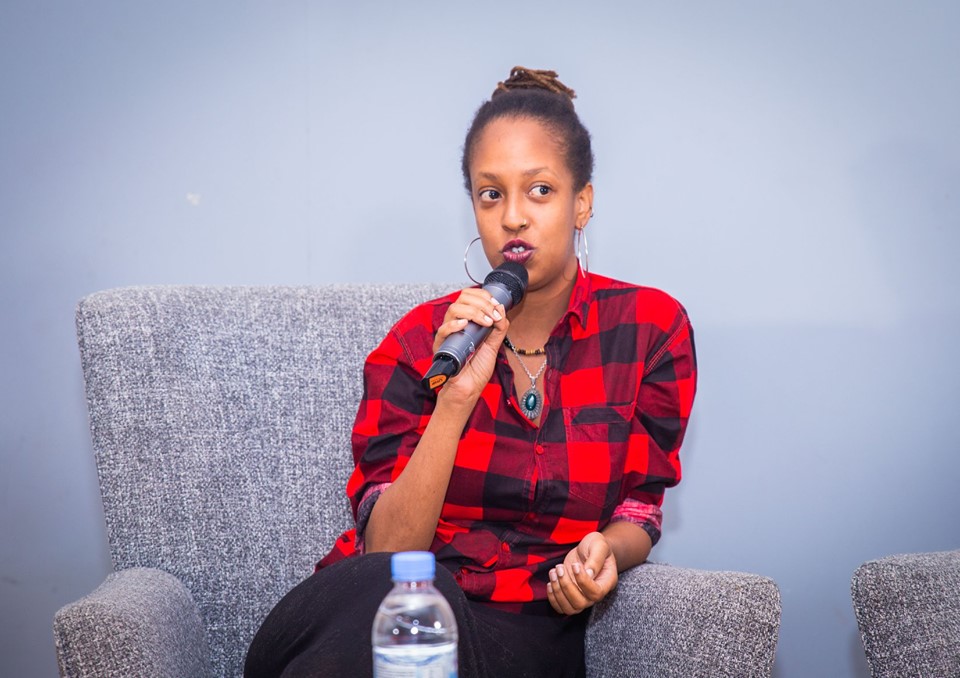 You have a busy schedule according to our chat, do you get time to hangout with friends. Any outing plot?
Yes I do, although I work a lot in the weekends but definitely, I get some time and clear my mind through spending time with my family or sometimes with friends having fun.
Do you have a boyfriend?
Aaaaaaaaaahh, uhhhhmmmm, Nope.
But you hesitated. Is everything okay?
Yeah and am not searching.
https://www.youtube.com/watch?v=XyMAmfwLfZE