A Ugandan man of Rwandan origin who was falsely accused of spying for Rwanda has succumbed to a premature death less than a year after CMI released him from detention where they had continuously subjected him to torture.
Nunu Johnson, a businessman in Ntungamo District passed away at 60 this Saturday, 17 August.
According to family members, while in CMI detention, his torturers also deliberately denied him access to medication for his diabetes.
The deceased was greatly weakened and never was the same after his release and some months later succumbed to liver cancer.
Normally a person can be evacuated and have liver cancer treated with reasonable chances of recovery, but Nunu's illness was aggravated by the CMI torture which included deprivation of his diabetes medicine.
"It is CMI that killed him," said one of Johnson's family members.
On December 19, 2017, operatives of Uganda's Chieftaincy of Military Intelligence picked him from his home in Ntungamo and took him to Mbuya military barracks where he was detained for almost six months.
Johnson was a person of influence in the wider Mpororo area and was identified by RNC recruits as a key resource person, according to sources.
After his release, Johnson said that Pastor Deo Nyirigira, of the AGAPE Church in Mbarara and RNC regional coordinator for Mbarara, had courted him to use his influence to urge young people to join the RNC, and to have business people of Rwandan origin make financial contributions to the terror organization.
Time and again Johnson refused Nyirigira's overtures.
But Nyirigira – whose own son Felix Mwizerwa a one-time top commander of the RNC in South Kivu prior to it's recent routing, which prompted his evacuation to Mbarara by his father – would not relent. The two men knew to each other.
Consequently, Johnson had been taken aback by the increased pressure and threats, which he thought were empty.
"You have to join us, or you won't like what will happen to you. Don't force me to do what's next," Pastor Nyirigira would warn Johnson.
Still Johnson found the idea of being a member of the RNC unconscionable. One day, Nyirigira put his threats in action, setting CMI operatives upon Nunu. The operatives moved around Mbarara all the time with Nyirigira's son Mwizerwa, and Sam Ruvuma, brother of Colonel Gideon Katinda of the UPDF military court, in their recruitment drives for RNC.
Interestingly, both Ruvuma and Mwizerwa were at the scene during the infamous incident when 46 RNC recruits were intercepted at Kikagati border on their way to the DRC through Burundi.
The recruits confessed that CMI had facilitated them with fake travel documents, upon close questioning by immigration officials about their whereabouts.
They couldn't keep their stories straight to the immigration officials who had them arrested.
Denied medication
While in detention at Mbuya Military Barracks, Nunu Johnson pleaded with his captors to allow him access his family to bring him medication for his illness. They refused. Instead, they would torture him day and night.
Fred Turatsinze, another businessman from Mbarara was also detained at Mbuya Military Barracks. He met many Rwandans at the illegal detention centre, including Johnson.
After days of being blindfolded only for the blinders to be removed at night when they were allowed to use the toilet, he remembered to ask Johnson why he was there. Both were perplexed, they didn't know why they were in the detention center.
"When the guards heard us speaking, they immediately separated us and moved us to different cells," said Turatsinze, who was later released and dumped at the Gatuna border.
Johnson was not as lucky. His illness worsened as a result CMI's refusal to let him access drugs. His kidney worsened while he was in detention and by the time he was released it was as if they had let him out to die.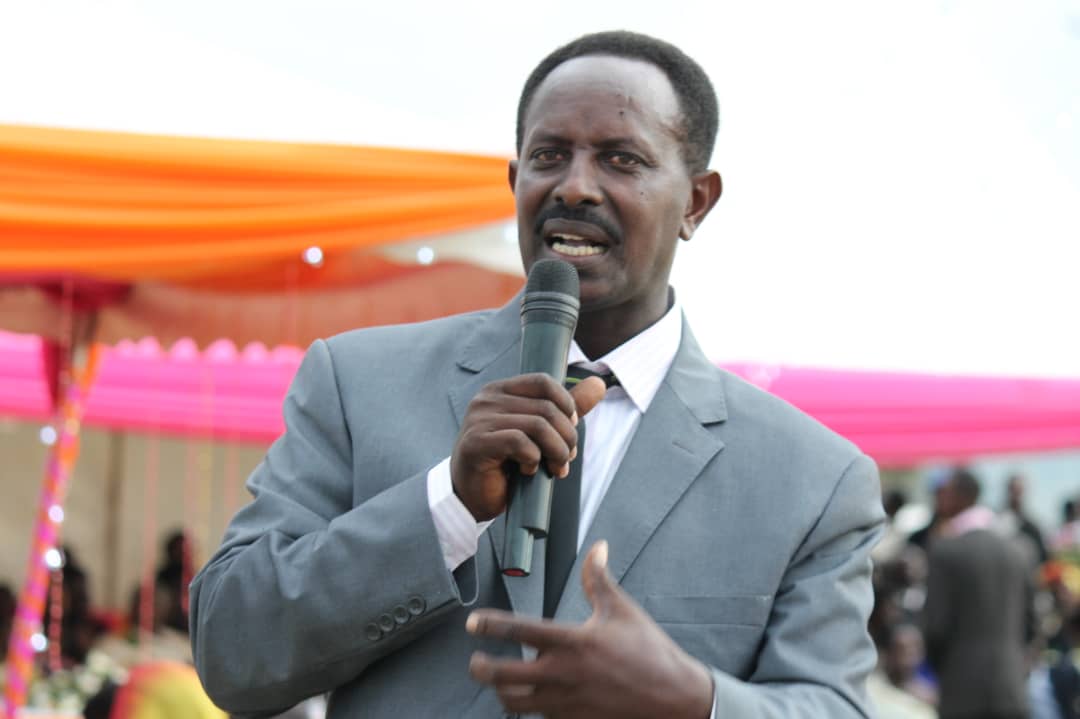 A broken man, Johnson began to say goodbye to his friends and family telling them that his body was failing him, and that he didn't think he had much time left.
Meanwhile, the RNC people were still determined to inflict more pain. They had warned him that he would pay. He did, and so has his family.
At his death CMI still inhumanly ordered him to report to its headquarters without fail. The deceased was laid to rest yesterday, Tuesday 20.
Nunu Johnson is survived by 16 children. May his soul rest in eternal peace.