President Paul Kagame on Friday evening inaugurated the magnificent Kigali Arena, encouraging youth to make use of the 10, 000-capacity facility, which he said is not just a mere decoration.
The head of state unveiled the arena located next to Amahoro National Stadium, commending the Turkish firm Summa for delivering the facility, which will host the NBA Africa finals in March next year, in a record six months.
President Kagame recognised Salim Bora, the president and director general of Summa, who was present, pointing out that the Turkish firm did an extraordinary job, building the arena in a short time possible.
"I want to thank those who built this arena, Summa Company of Turkey, who built this arena in only six months. They worked day and night. And that is how we should all learn to work, fast and producing quality," President Kagame said, adding 70 percent of the people who built the facility were Rwandans.
 "This is a product of our very own resources as Rwandans. Building it in a short time did not compromise the quality and it was built with our resources, something we should celebrate," he said.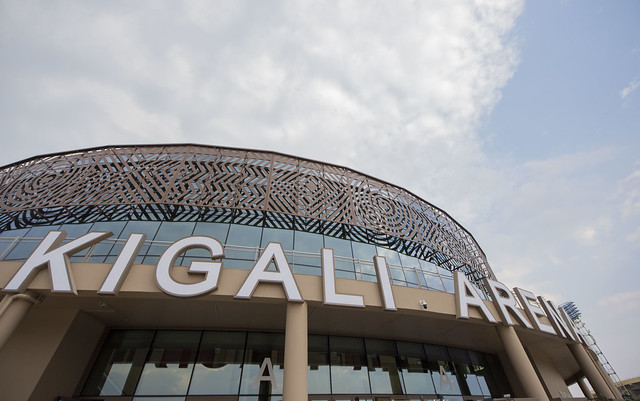 Similarly President Kagame thanked Masai Ujiri, the President of the Toronto Raptors who he said brought the idea of developing the game of basketball in Africa and moving it forward.
"The idea was supported by NBA Commissioner Adam Silver as well as Amadou Fall. They Have a program called Giants of Africa,"
"Africa has giants and we must carry ourselves as Giants. That means it must be reflected in our actions. When your actions are exceptional then that is who you become," President Kagame said, adding that young people should make use of the facility which he said is not just a decoration.
"This arena is not just a decoration to be visited on Christmas and New Year. It was built to host the best basketball players of Rwanda and Africa, for them to train, play and win here," he said.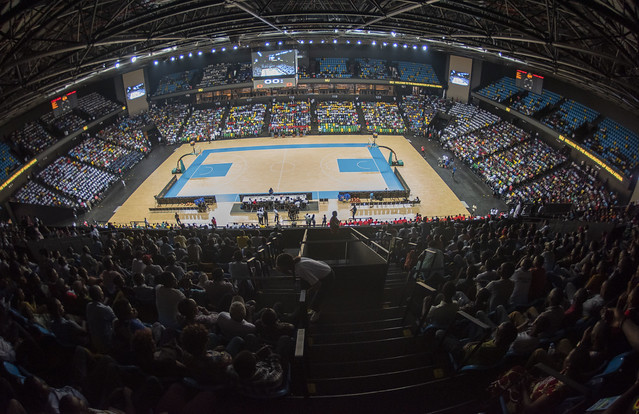 Last month, Kigali was named the host city for the semi-finals and the final of the inaugural Basketball Africa League (BAL), which starts in March next year.
The announcement was made by BAL President, Amadou Gallo Fall, during a reception at the Musée des Civilisations Noires in Dakar, Senegal, in the presence of FIBA Secretary General Andreas Zagklis and NBA Commissioner, Adam Silver.
Six cities will host a regular season that will feature 12 teams divided into two conferences, with each conference playing in three cities.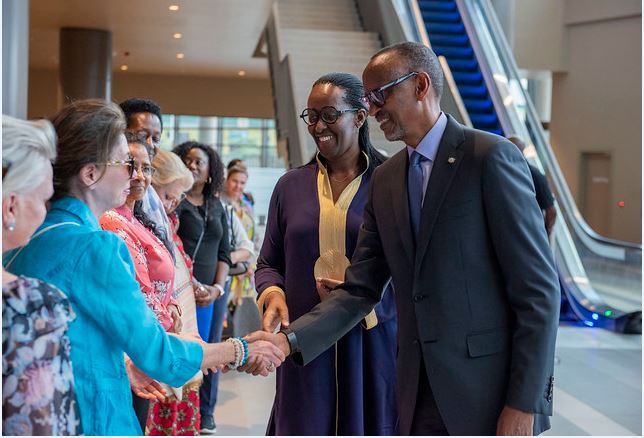 The regular season will see the 12 teams play five games each for a total of 30 games, with the top three teams in each conference qualifying for the playoffs.
The six playoff teams – the 'Super 6' – will play in a round-robin format to determine the four teams that will advance to the BAL Final Four and BAL Final in Kigali, in late 2020.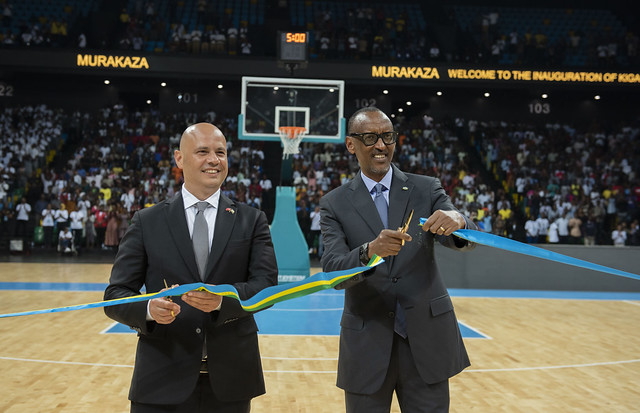 President Kagame and a full-capacity arena watched national basketball league playoff games after the inauguration.
More photos: Click here