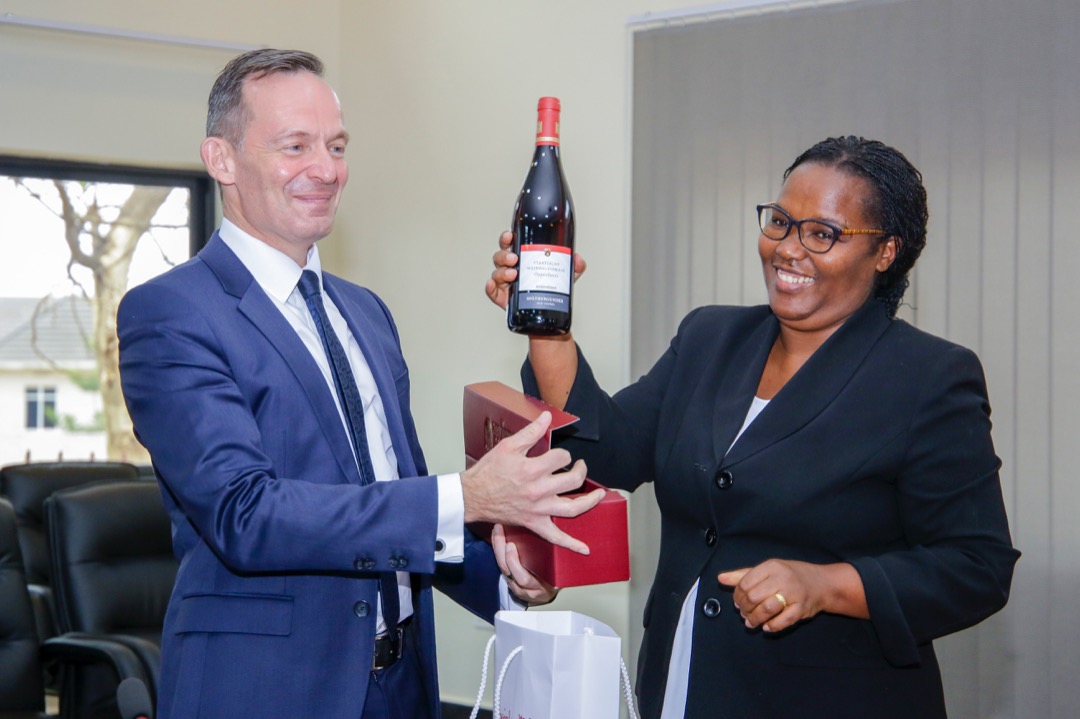 Rwanda and the Germany State of Rhineland Palatinate have inked a deal through ministry of Agriculture to start grappe growing which will see Rwanda start producing grappe wine in near future.
In the deal, Germany will help Rwanda with the state-of the-art technology, research and expertise to start growing grapes that are used as the main source of red wine, white wine, and rosé wines on the global market.
The letter of intent (LOI) was signed on August 29 between Dr. Gérardine Mukeshimana – Rwanda's Minister of Agriculture and Dr. Volken Wissing, the Rhineland Palatinate Minister of Economic Affairs, Transport, Agriculture, and Viniculture, and Chairman of the Free Democratic Party (FDP).
To kick start this wine business, proposed area of collaboration include conduct a comprehensive feasibility study with academics from Institute of Applied Sciences (INES-Ruhengeri) and Rhineland Palatinate.
This collaboration will be to identify and to characterize suitable geographical regions and sites for grapevine cultivation on the basis, among other things, of soil information, topographic profile, according to Prof. Dr. Dominik Durner, Professor of Oenology, Weincampus Neustadt University in Rhineland-Palatinate.
"Next will be to analyze and to eventually propose a cultivation scheme including suitable grape varieties, trellising systems and viticulture management plans for the identified and characterized geographical regions and sites," Durner said.
Optimistic, Minister Mukeshimana told a press briefing that this deal is good news for Rwanda which is currently struggling with organization of cooperative and also needs to venture into the possibilities of becoming a wine producing country with its fertile soils.
"We buy wines from outside and we have not invested in research on wines growing because it was thought that it could not happen here—but experience from some who have tried it shows that it's possible and Rwanda can," Mukeshimana said.
Grapes are the world's most-produced fruit, with 75 million tons produced each year.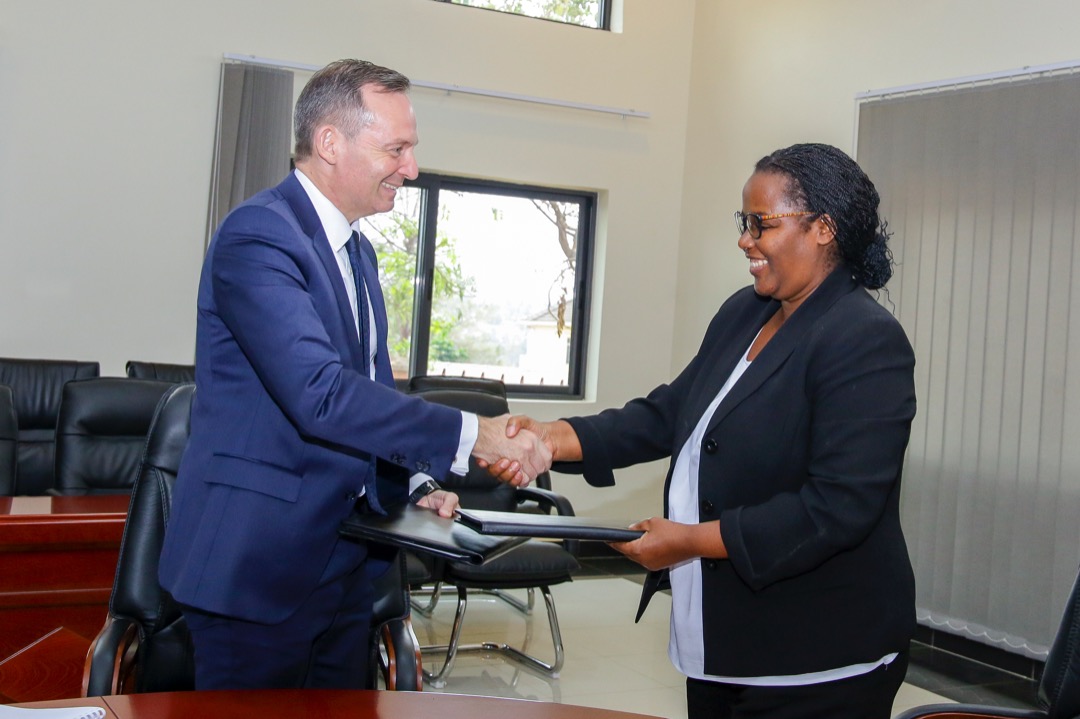 Germany is ranked tenth country among the top 15 global wine producing countries by volume, with 9,800 hectoliters of wine as of 2018, while Italy, France and Spain retain the top three positions with over 40,500 hectoliters each.
Rwanda doesn't produce grape wines and is one of the consumers of red and white wines imported from the Pfalz (Palatinate) and the Mosel wine regions in Germany through Wines and More ltd- an Akagera Business Group (ABG) company in Kigali.
Though there is no research on grapevine growing in Rwanda, there are some rganizations,  like Rwanda Youth in Agriculture Forum (RYAF) and individual businesses like SINA Gerald Urwibutso Enterprises who produce wines from local farms fruit.
They range from pineapples, sugarcanes, bananas, to beat fruits among others.
RYAF officials exclusively told KT Press that the choice of using local fruits for wine processing was informed by challenges of affordability of importing grapes; however innovativeness among the 12,000 members has enabled them to improve youth involvement in agriculture.
"The wine business is profitable here. If we can add grape wine into the sector at a large scale, with expertise, it would create more jobs for the youth in agriculture," said Celestine Nakuredusenge, the RYAF Business Development Manager.
As processed products, grapes are also used to make jam, juice, jelly, vinegar, grapeseed oil and grape extract (for food, pharmacy and cosmetic industry).
Grapes are in fact one of the fruits with the highest input of technology and practices. For this reason, it is the fruit crop with the highest total value of production in the world amounting to $70 billion.