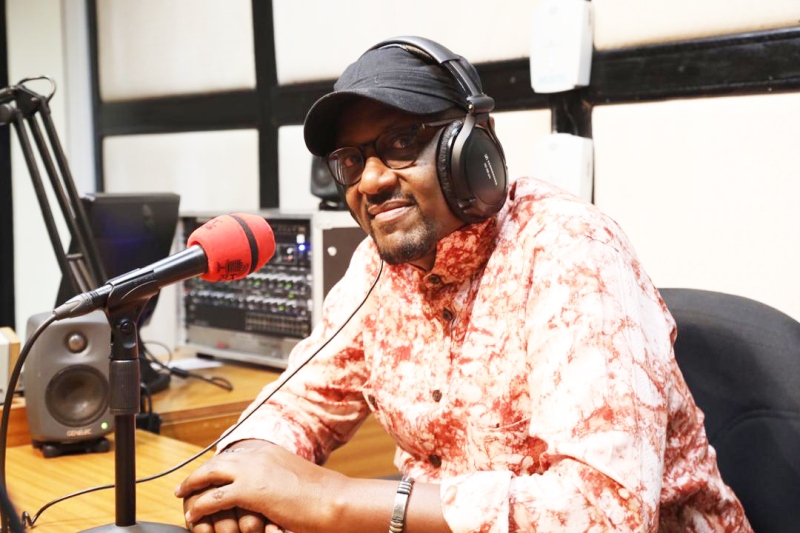 Cultural music veteran Masamba Intore has announced the suspension of recording music to concentrate on his new job at the Ministry of Culture and Sports (Minispoc) as technical director of Rwandan cultural troupe Urukerereza.
The ex-soldier-turned artist is currently laying strategies to upgrade Rwandan cultural troupe to represent Rwanda on global scene through traditional music and dance.
KT Press journalist Andrew Shyaka caught up with Masamba in action directing Rwandan cultural troupe.
"Am now more concentrated on training Rwandan cultural troupe because I want it to elevate from where I found it musically, and I had to pause my projects for a while but am still a music recording artist," Masamba told KT Press.
He added that Rwandan cultural troupe represents the country's culture and it needs to be perfect in all angles which makes it hard for a director to mix it with other personal projects.
The Rwagihuta singer is well renown traditional artist and through traditional music, Masamba has promoted Rwandan culture globally.
Through his music career, Masamba has scooped multiple awards including one from South Africa and he also plans to release a book talking about his life in the military and music arena.
Masamba's music runs through blood as his late father Athanase Sentore, a composer, musician and pioneer in teaching Rwandans in the Diaspora the traditional Kinyarwanda dance.
Born in Bujumbura, Burundi, Massamba developed a keen ear for music and rhythm at a tender age.