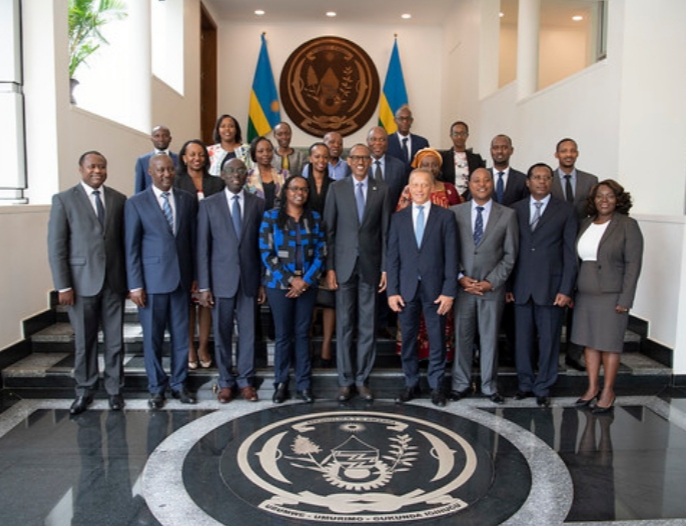 Members of the East African Business Council (EABC) on Monday met with President Paul Kagame, who is also the current chairman of the East African Community (EAC), to discuss issues affecting trade and regional integration.
The EABC delegation led by Chairman Nicholas Nesbitt met President Kagame at his Village Urugwiro office in the capital Kigali where they discussed a number of challenges affecting regional integration mainly non-tariff barriers as well as bilateral relations between partner states.
"We came here to talk to the Head of State about what it is going to take to promote regional integration and in particular we came to talk about how to boost trade. What is very important to understand is that for the economies in East Africa to grow, we must have the businesses increase,"
"Trade must increase. We must have access to larger markets and our suppliers must have access to larger groups of suppliers. At the end of the day what we all care about is that individual citizens on the streets in East Africa have better lives," Nesbitt said.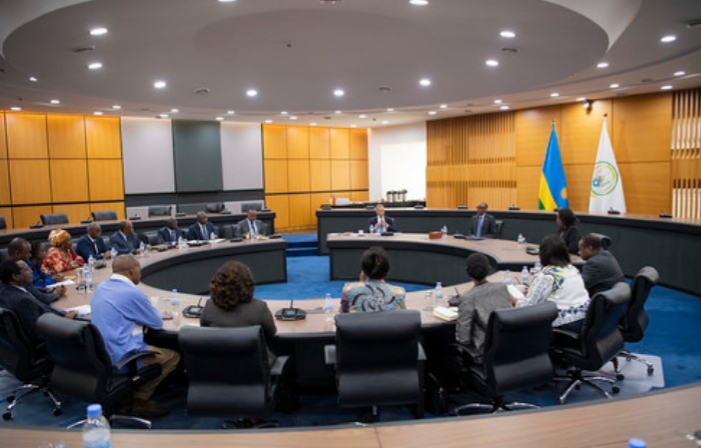 The Kenyan businessman said that President Kagame was very clear and precise on the issues facing trade in the region and showed willingness to work with his counterparts in the region to address them.
"We talked about the Non-Tariff Barriers, which the EAC has been addressing for many years, things like road blocks which block goods and people from crossing the borders. We talked specifically about how to ensure that there is a single common tariff for all of East Africa for imported goods," Nesbitt said, adding that this would allow countries to be treated in a uniform manner.
Among other things, the EABC delegation discussed with President Kagame the need to reduce the cost of air transport in the region so that EAC can have open skies as well as the cost of telecommunication which remains very high.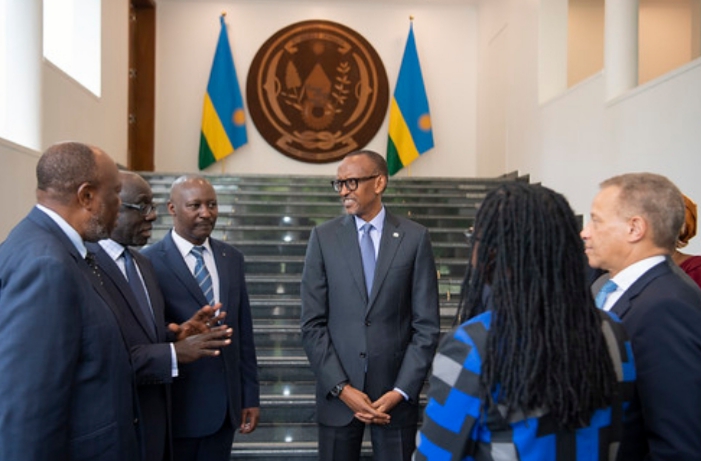 "We want to have one network across the region, which makes it easy for people to communicate as they move from one country to another," he said, adding that while in some of these areas the region has already made decisions, challenges remain in implementation.
He said that these issues and new areas of intervention will be discussed during the Heads of State Summit in Arusha at the end of November, which President Kagame has agreed to be the guest of honour.
Regarding bilateral relations between partner states, Nesbitt said the business council discussed the issues affecting member states, with President Kagame reiterating that challenges hinged on politics will be addressed.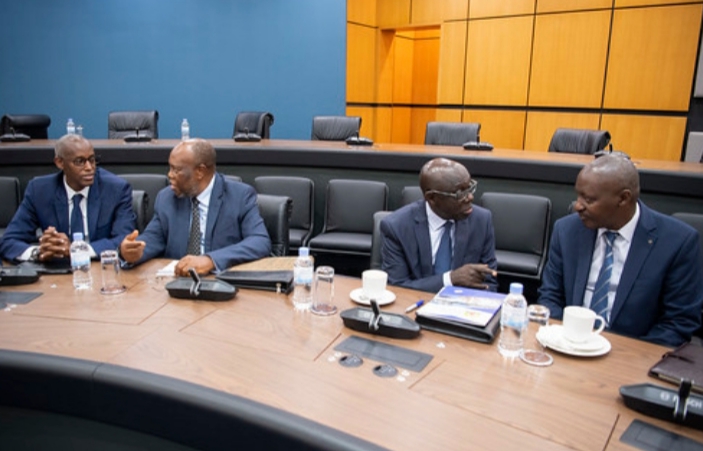 He said that President Kagame pointed out that there are efforts between member states to address these concerns, citing the meeting of the Adhoc Commission between Rwanda and Uganda in Kigali, as one of the initiatives that show willingness by partner states to address the outstanding issues which are affecting regional integration.
"At times national politics get in the way but President Kagame was very clear that these issues might continue to recur but there are mechanisms to address them," he said.
According to Rwanda Private Sector Federation (PSF) Chairman Robert Bafakulera, the visiting delegation also discussed with President Kagame issues the business community is facing, mainly regarding movement of goods from one country to another.
"We also discussed how our leaders can increasingly work with the private sectors of their countries because often the private sector is sidelined, whether it is in the decision making or planning process, yet the private sector is one of the pillars of the economy,"
"President Kagame said that on his part he fully understands the need to involve the private sector in everything the government does but recognised that elsewhere it is possible that there could be lack of political will and promised to talk to his counterparts on the matter," Bafakulera said.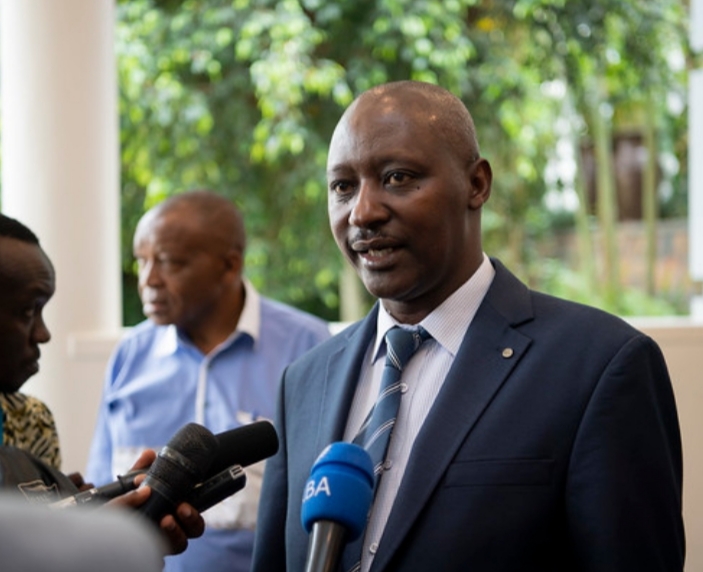 President Kagame promised the business community that he would talk to his Tanzanian counterpart John Magufuli regarding a section of the road connecting Tanzania to Rwanda and Uganda which is in bad shape in order to find a solution.
Intra-regional trade remains low
According to Peter Mathuki, the Executive Director and CEO of EAC, intra-regional trade in EAC remains very low compared to other regional blocs on the continent and across the globe.
"Intra-EAC trade is still at 12 per cent compared to other regional economic blocs, for example the European Union is at 70 per cent. We are talking of the South African Development Cooperation which is possibly above 40 per cent," Mathuki said.
"What can we do different to move Intra-EAC trade from 12 per cent to at least 30 to 40 per cent?" he added, pointing out that it is the reason the delegation travelled to Rwanda to discuss with President Kagame on this issues because he has been a champion of regional integration.
The EABC chairman also said that the council still has plans to establish its headquarters in Kigali because the land offer by Rwanda still stands but he did not give timelines as to when construction would commence.
In 2014, Rwanda allocated the Arusha-based EABC land to construct regional offices in Kigali but five years later there are no signs of developing the plot located in Kiyovu in the Central Business District.