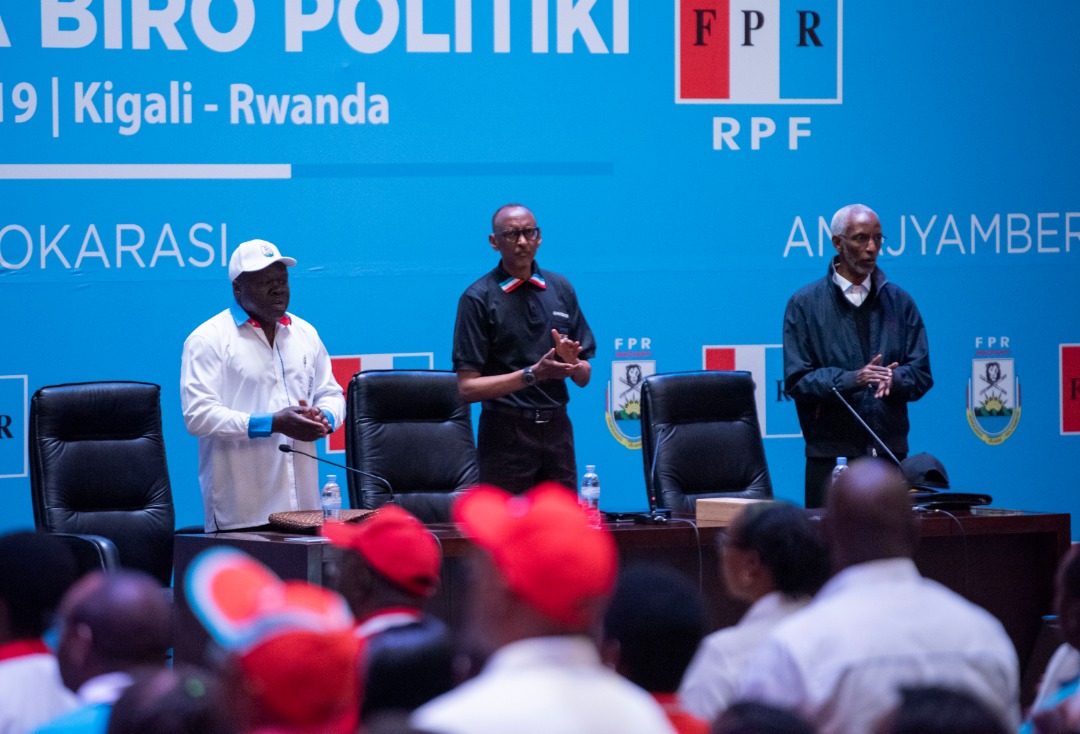 President Paul Kagame and chairman of the ruling party Rwanda Patriotic Front (RPF-Inkotanyi) said on Saturday that Rwanda has transformed under the rule of the party but warned against complacency as the country aspires to achieve its development targets.
President Kagame, while addressing over 2, 000 members of the political bureau at the party headquarters in Rusororo said that the country's achievements can be reflected in the economic growth numbers but told party members that whenever they fail to achieve set targets, they give detractors an opportunity to point out the problems.
For the first time, President Kagame weighed in on the recent wave of mayoral resignations, saying that the mayors and the district councils being removed or forced to resign shouldn't be an issue in itself but rather the concern should be why the leaders failed to deliver to the expectations.
The party chairman emphasised that under RPF Inkotanyi, Rwanda has achieved growth and development than it had ever seen before in its history, adding that it is important to regularly evaluate the progress, identifying the shortcomings and working together to address them.
"I don't want to take you back in history but in order for us to move forward, we need to reflect on our past and see where we are going. Let me start with good news: last year, the economy of our country grew by 8.5 per cent,"
"This is unusual. In some cases elsewhere, this means that the growth only benefitted a few people, but in our case, this resulted from the contribution of the majority and it benefited the majority. In the first quarter of 2019, there was growth of 8.4 per cent. The second quarter was 12.2 per cent," President Kagame said.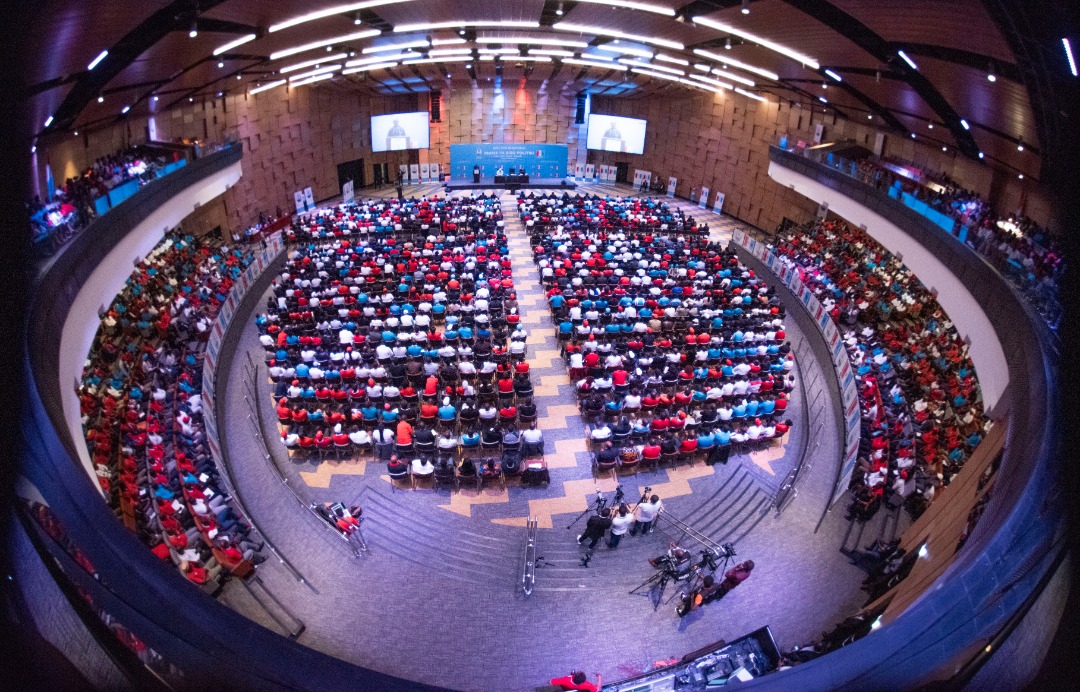 He said that going by the figures, it shows what is possible and what the country is capable of achieving, though sometimes people don't do what they are supposed to do to sustain the momentum.
Reflecting on the 12.2 per cent economic growth, he said some countries with much more resources and means find it hard to register such growth.
"We are not only capable of achieving more but we need to reach these goals. Rwanda needs to develop, we need jobs for our youth and others, we need infrastructure, we need to increase agricultural production and food security for ourselves and for export,"
"We need schools, hospitals, ICT, we need everything that moves people forward. All of this is not free, it comes at a cost. Where do we get what it requires? It must come from within our economy and from our efforts," he said.
He said that looking at the achievements RPF has registered, it is partly because of policies and the choices Rwanda has made, citing the Made in Rwanda drive of producing what Rwanda needs as one of the deliberate choices the country has made and is paying off.
"We chose to manufacture what we need and what we can sell and export, same as tourism and MICE. It was our choice and it is giving us results," President Kagame said.
He said that for the first time in the country's history, Agriculture contributed 5 per cent to the economic growth, complementing services and manufacturing, which indicates that the country has moved from subsistence agriculture but a lot more needs to be done.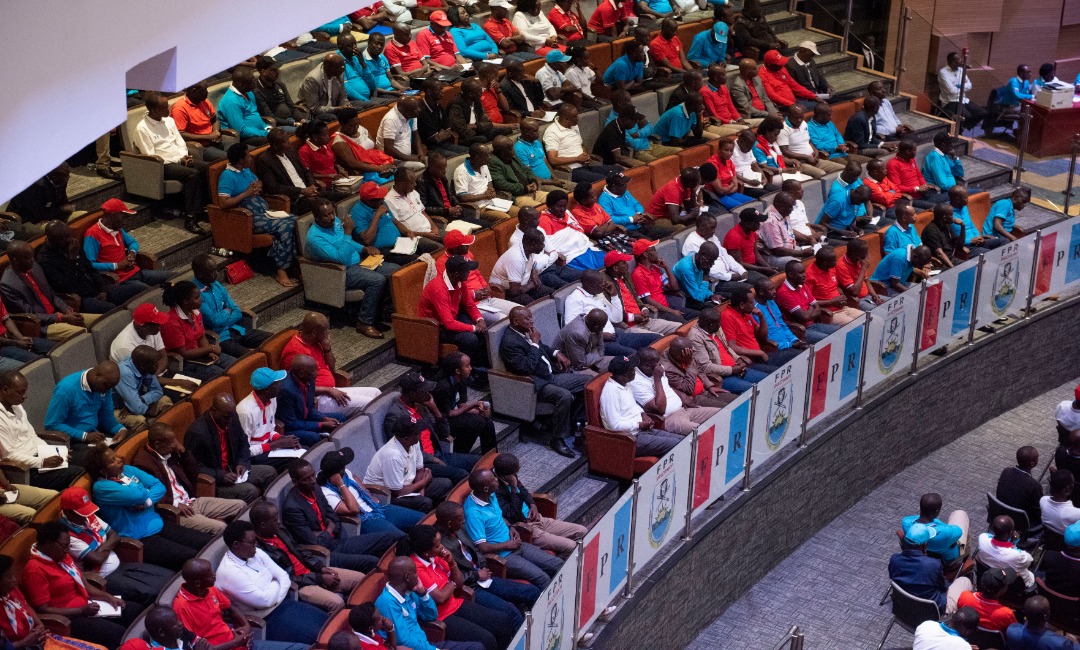 He told leaders that for the economy to continue growing on the same trajectory, it will not only take hard work but also values that are enshrined in the RPF vision and working together as a unit.
"The way people work together, live together and uphold the right values, all of this has a role in improving our economy. I saw in the news people saying that things are falling apart in Rwanda, because of a few mayors being fired or resigning. People tried to imply that they were resigning as a sign of rebellion,"
"The way I see it and understand it, what went wrong is not that they were fired, it is that they did not deliver on what they should have. Being fired is the logical conclusion. What would be wrong is having a large number of mayors who are not delivering," he said, adding that there shouldn't be tolerance for leaders who are not delivering.
Among other things, President Kagame condemned bad practices in society such as the culture of harassment and injustice, which he said are 'unRwandan' in an apparent reference to a recent scandal involving a local leader who is accused of battering his wife.
"In our culture, you respect everyone, children, women and elders even more. Is harassment part of the values that you went to learn and saw fit to bring back to our country?" he asked the leaders, warning them to resolve these society issues because they have implications on the development of the country.
"When we talk about child abuse, where are you leaders? As members of RPF you should be the ones fighting this. The RPF I know doesn't sit back and watch as wrongs happen. It doesn't tolerate wrongs, it confronts them head on," he said.
Road accidents
Among other urgent concerns to deal with, President Kagame said the country needs to deal with the issue of road accidents which are claiming many lives.
"Every day I get reports and I read them, including those from Police. We are losing too many people to road accidents," President Kagame said, adding that while accidents cannot be stopped completely, they can be reduced tremendously to save lives.
"Every life we lose is valuable, even if it is just one person. From what I have been told, the first issue is over speeding, without thinking where you are going. In our roads with all their turns, over speeding means you are looking for death," he said, citing drunk driving as another main cause of accidents.
He said leaders who can't address these issues affecting the masses should pave way for those who have capabilities.
He said that when leaders don't address these challenges affecting the people, their detractors will use them against them, pointing out that they shouldn't give them an opportunity to do so.
"We can't wait to be told by our detractors what our problems are. They will use them against you and even others will jump on them and do the same," he said.
He said Rwanda is capable and has the means to provide citizens with all the services they need without them looking elsewhere.
On security and stability, President Kagame said Rwanda is today safer than it was before and the country is capable of defending itself against any form of attack or attempt to destabilise the security.
President Kagame said that under the RPF rule, Rwanda has been able to take her place on the global table, reminding party members to never settle for mediocrity.
The political bureau took stock of the current progress made in the different sectors of the economy, including health, education and the economy, with the purpose of identifying where the loopholes remain and the measures to be taken to address these issues.