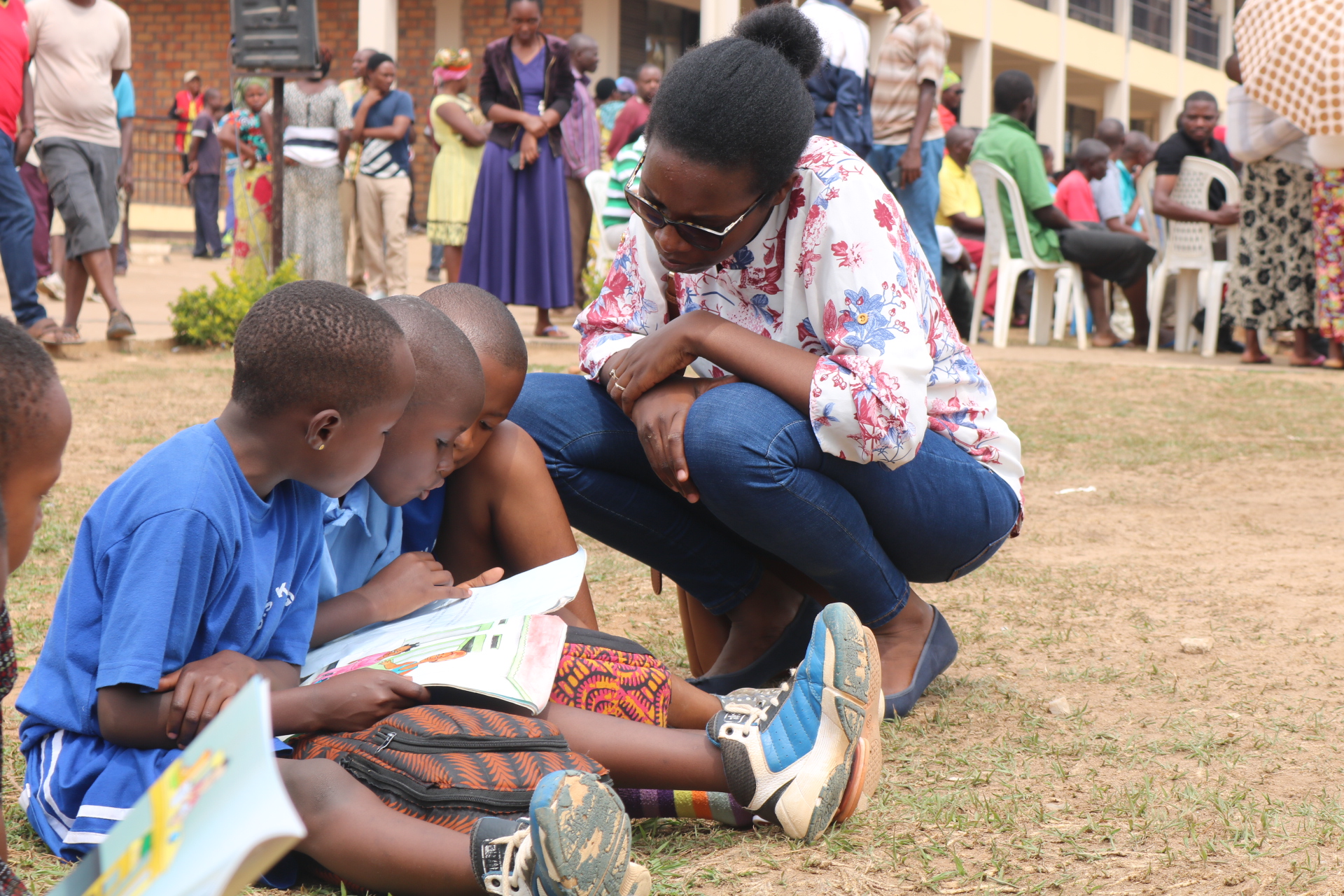 Rwanda's monthly cleaning exercise, Umuganda, this Saturday took a twist towards promoting a reading culture for both children and their parents.
Usually, during Umuganda, parents come alone with tools like hoes, to join hands in building community feeder roads, schools and cleaning their environment.
But today, the ministries of Education, Sports and Culture, made it quite different as parents were mobilized to come along with their children to get an opportunity to join their fellow children to read a book as their parents participated in Umuganda exercises.
After the cleaning up exercise, parents put down their tools and joined groups of children to grab a book and read it aloud for the children in the community, as part of celebrating the national reading month of September.
The nationwide reading campaign was held in all thirty districts. The reading month will be officially closed on Monday, September 30 in an event to be held in Nyagatare district, Eastern Province.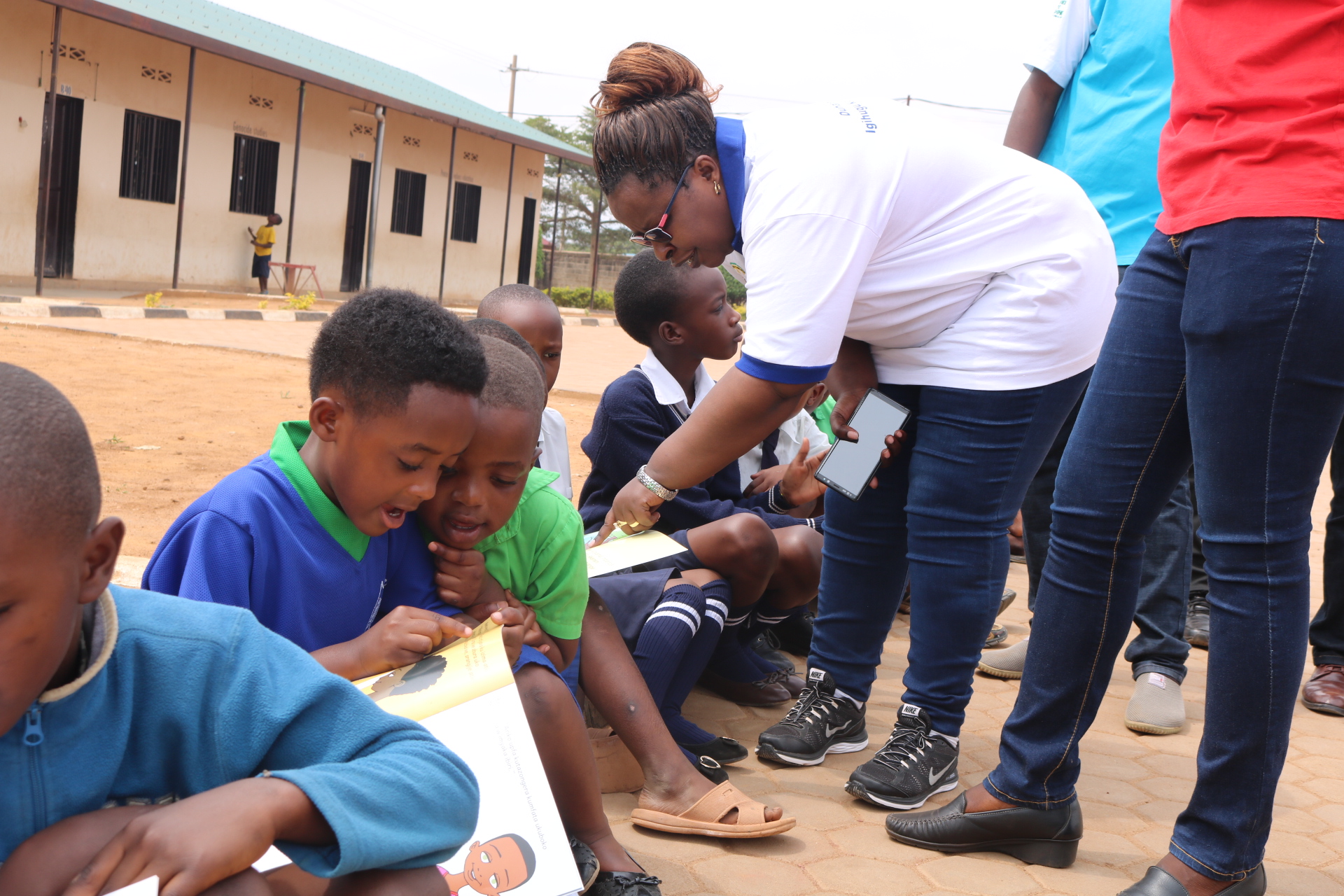 Solange Umwizerwa, the Deputy head of party at USAID's Mureke Dusome project which co-organised the reading culture month, said that "Parents have a bigger role in enabling children to start reading at an early age. That is why the monthly exercise was intended to show them that it is possible and if done it would sharpen minds for children."
While the numbers of parents' involvement in teaching children to read books are still low, Umwizerwa revealed that Rwanda has witnessed an increase in the number of Kinyarwanda children's story book titles.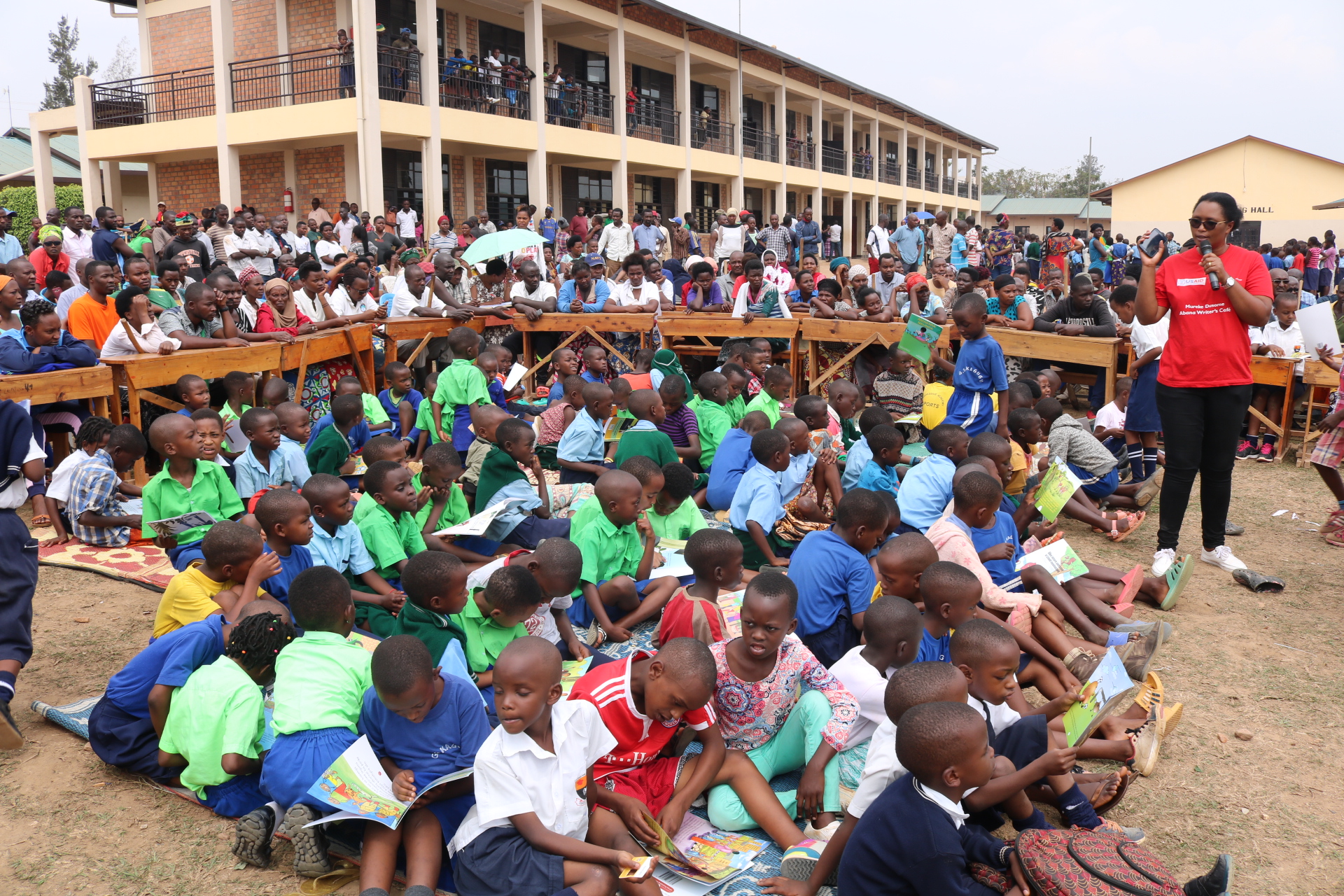 The growth was spurred by the USAID-Mureke Dusome project which was launched in 2015, implemented by Save The Children Rwanda and Umuhuza- a local language promotion organization.
"Since the launch the number of book titles has grown from less than ten to over 800 books, and 47 of the titles were authored by children in primary schools with the help of the teachers," Umwizerwa told KT Press.
The Mureke Dusome project also has at least 5000 volunteers deployed in over 2500 village reading centers, where in each center, at least 100 book titles are made available every Tuesday and Friday for children to gather and acquire reading skills in their mother tongue – Kinyarwanda.
While these opportunities are available and parents who were excited to read and see their children compete in reading story books, they raised concerns over lack of financial capacity to afford books inside their homes.
"A Kinyarwanda story book costs about Rw3000 and though we wish to have books for children, we cannot afford them. We would like the ministry of education to make these story books accessible for children to borrow them," said Claude Habimana, a parent who had come with two children.
But Patrick Manzi, one of the volunteers at a reading center in Kagugu village said parents still have difficulties with sending their children to the centers where copies for their children story books are made available.
However, in his message delivered in Gasabo district, Dr. Isaac Munyakazi, the Permanent Secretary in the Ministry of Education said that in order to promote a reading culture, there is need for parents who never had an opportunity to attend school, to enroll in adult literacy schools, so as to motivate their children in return.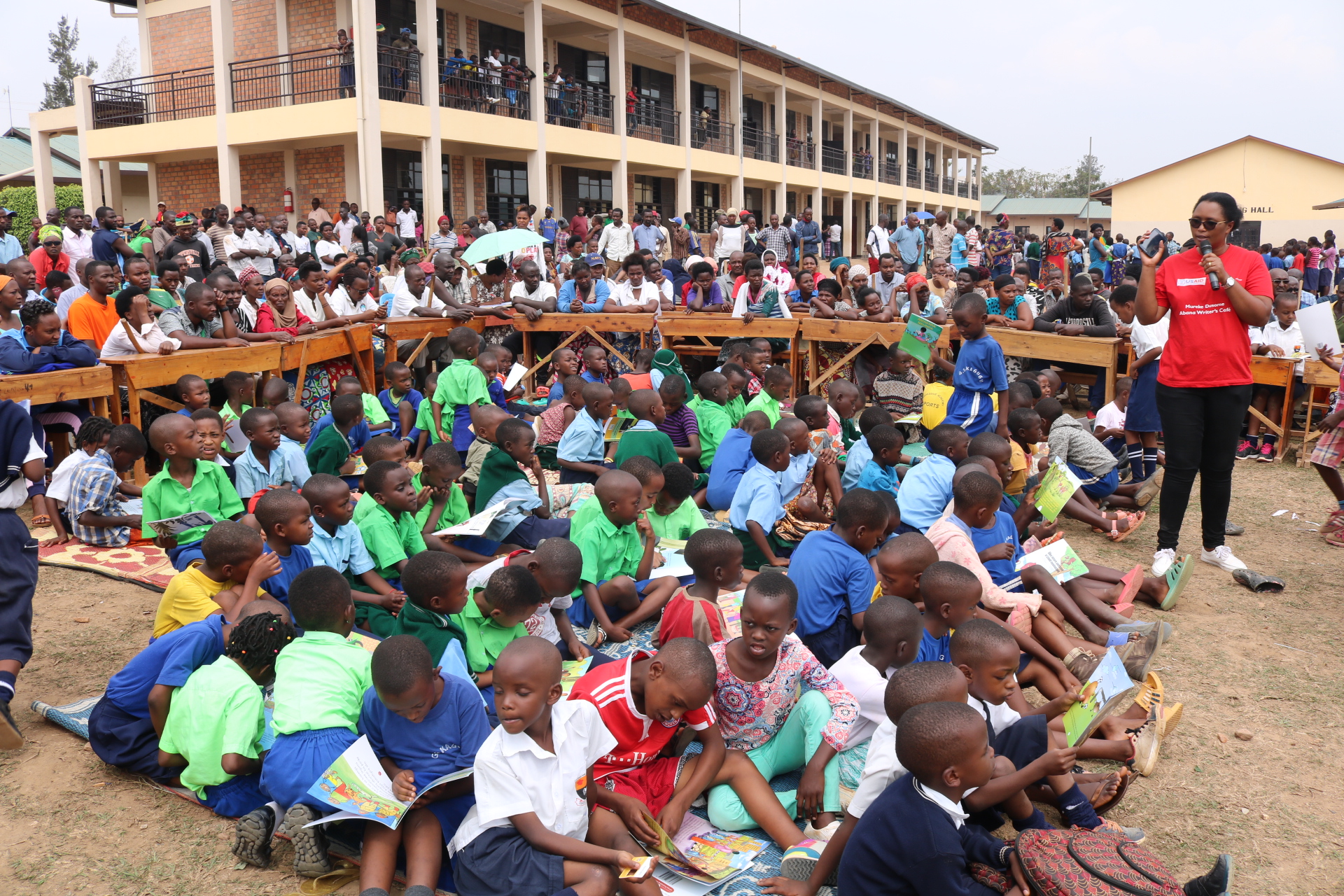 In the meantime, three boys and three girls in all districts across the country were also rewarded with books after competing in reading competitions, which were part of the Umuganda day.