At least 19 assailants have been killed in operations to hunt for a group which launched an attack on villages in the Northern Province district of Musanze, killing at least 14 people and injuring 18 others on Friday night.
Rwanda National Police (RNP) said Sunday 19 of the assailants who attacked the sectors of Musanze, Kinigi and Nyange have since been neutralised by joint operations by RNP and Rwanda Defence Force (RDF) as efforts to comb the area for any remnants or collaborations continue.
Five people have also been arrested in connections with the attack which was carried out using rudimentary equipment by people suspected to have crossed over from the Democratic Republic of Congo (DRC).
"So far 14 people have been confirmed to have been killed in the attack. Among the victims are people who were found in their homes and killed using sharp objects and stones, which confirms the cruelty of the attackers,"
"In an operation to identify and neutralise the attackers, security organs have so far killed 19 people and arrested 5 others. Efforts to hunt and arrest all those involved continue," Police said in a statement signed by the Police Spokesperson CP John Bosco Kabera.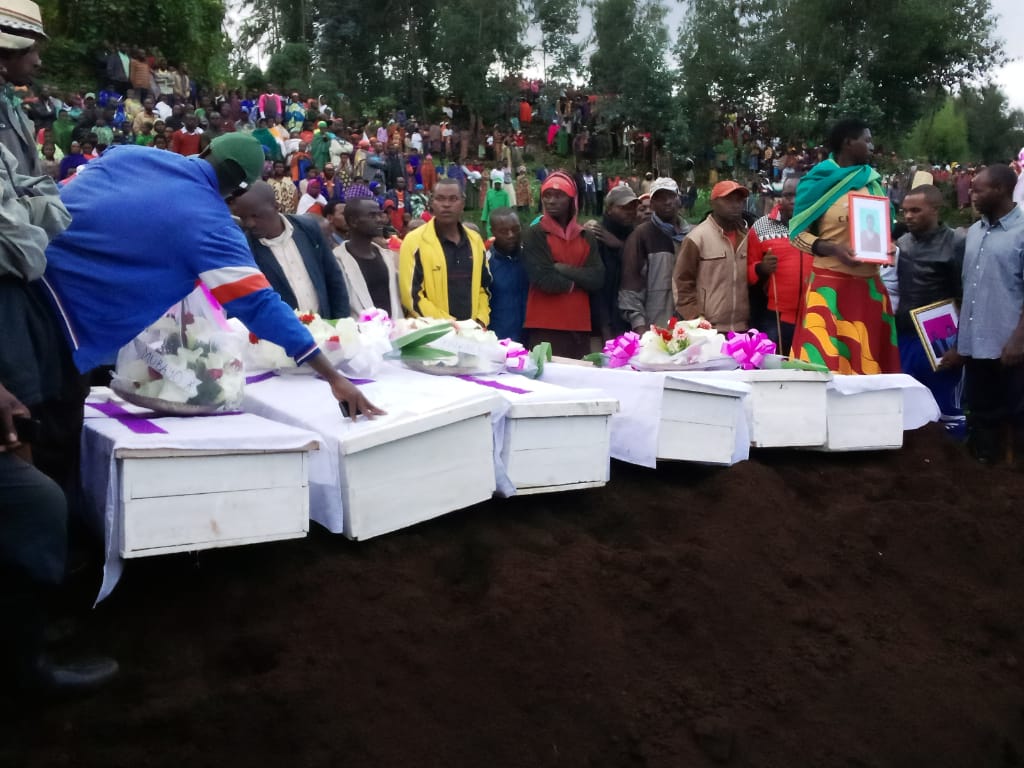 Earlier on Saturday, Police had said eight people had been killed in the attacker but the number increased to 14 on Sunday.
The 14 were laid to rest on Sunday in their respective sectors, with local leaders and security organs assuring residents of Musanze and the Northern Province that the situation has been restored.
Eye witnesses said the attackers descended on the villages wearing military fatigues and brandishing traditional equipment like hoes, machetes and spears before ordering citizens out of their houses. They ordered people to handover their valuables and phones as they ransacked shops.
During the burial ceremony, residents recalled how the attack unfolded, indicating that the assailants used hoes to hit whoever didn't cooperate with their orders or tried to escape.
The Governor of Northern Province Jean Marie Vianney Gatabazi, Members of Parliament and representatives of the Army and Police assured Northern Province residents that the situation is now under control with both RDF and Police being on high alert.
The north western part of Rwanda which is bordering DRC is exposed to infiltrators due to a long border shared with DRC where several anti-Rwandan government groups operate.
"At the moment calm has been fully restored in the area. We thank the residents and local government leaders for the cooperation in this process," the Police Spokesperson said, adding that residents helped in providing information, which made the operation successful.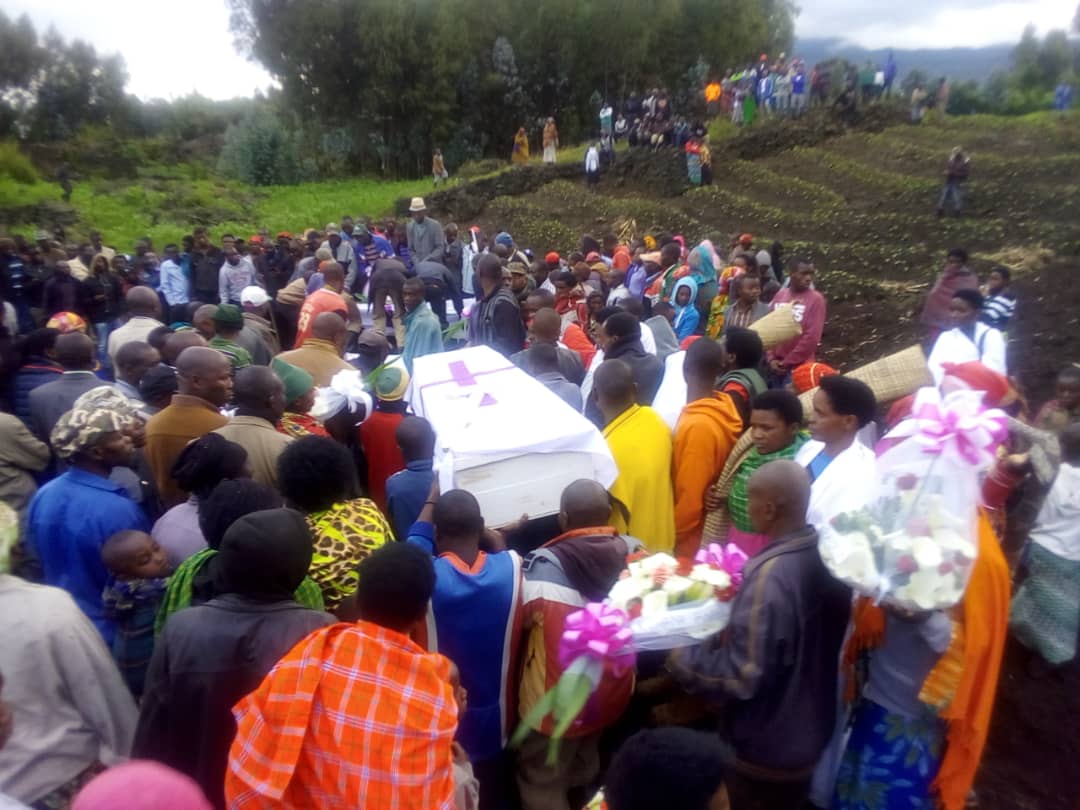 The Police Spokesperson said that security organs will leave no stone unturned to find whoever was involved or abated the attack, informing the public and tourists that life should go on normally because the situation is under control.
In the meantime, Rwanda Development Board (RDB) has calmed fears that the attack in the tourism hotspot will affect tourism activities.
"RDB informs the general public that tourism services continue to operate normally in Volcanoes National Park and all other national parks and attractions in Rwanda following security incidents where unidentified gunmen attacked local communities in Kinigi Sector, Northern Province,"
"Security organs have contained the situation and order is restored. All visitors to Volcanoes National Park were and continue to be safe. RDB further reiterates that hundreds of thousands of guests have visited Rwanda's Volcanoes National Park over the past 20 years without incident," RDB said.
The government body charged with promoting tourism and investment reiterated that safety and security are the hallmark of the Rwandan tourism experience, and will continue to be our highest priority.
Initial sources point to Rwandan negative groups based in Eastern DRC for being behind the attack.