At exactly 00:15am on Friday, October 11, a chartered plane carrying 123 African migrants who have been stranded in Libya touched down at Kigali International Airport.
The migrants make the second batch to arrive in the country, after 66 others arrived on September 27.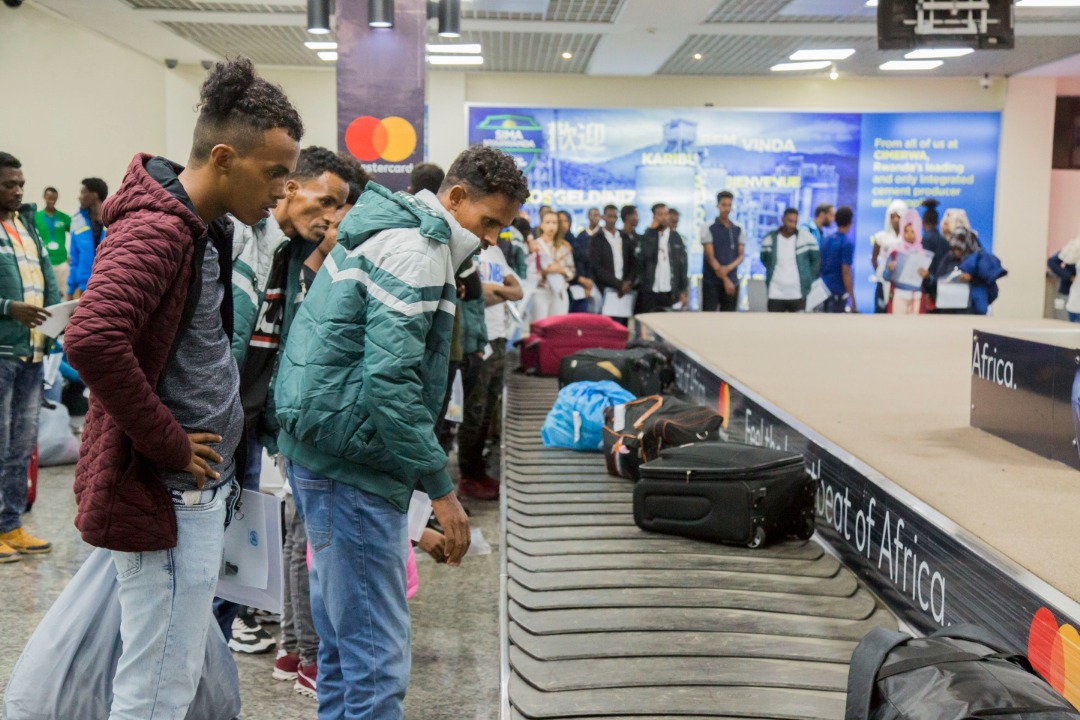 On arrival at the airport, the migrants were led to the waiting buses – ready to transport them to Gashora Transit Center in Bugesera District, Eastern Province.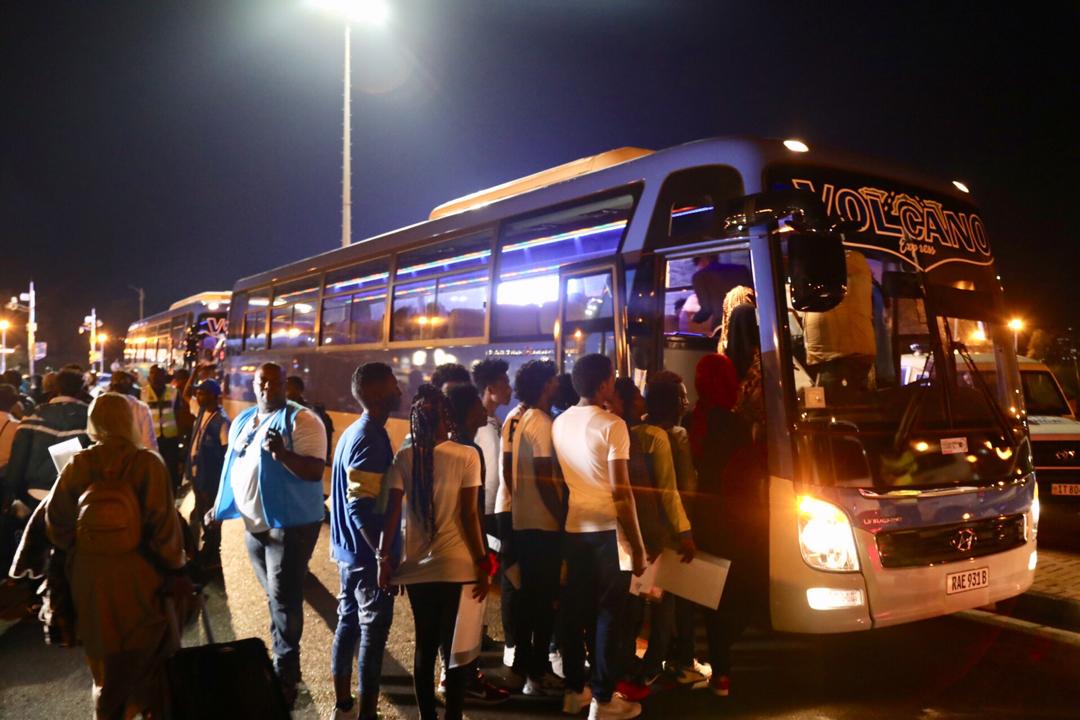 Before departing for Bugesera, the youthful migrants were served water and biscuits by UN Refugee Agency (UNHCR) and Rwanda's Ministry of Emergency Management officials.
According to the Ministry, the total of 123 asylum seekers include 99 male, 24 female who are 23-3 average age with 59 minors.
Those who arrived in Rwanda are from 4 countries including 106 from Eritrea, 15 from Somalia; 2 from Sudan and one asylum seeker from Syria.
Speaking to journalists who had camped at the airport for more than 3 hours waiting, the Permanent Secretary in the Ministry of Emergency Management Olivier Kayumba said that everything was in place and all arriving migrants were in good condition.
"They are all fine. They arrived safely. We are accompanying them to Gashora Transit Center where food is waiting for them," he said.
According to Permanent Secretary Kayumba, the next important step will be monitoring their health conditions.
"You know they have been living in very harsh and unfriendly life. Some could have suffered. We want to screen them and ensure they are in good health," he said.
Barbara Bentum-Williams Dotse –
Deputy Representative in charge of operations at United Nations High Commissioner for Refugees, said she was convinced that the migrants will settle easily in Rwanda – drawing from the experience of the first batch that arrived before.
"We have already introduced English and Kinyarwanda courses at the transit center in Gashora. We believe that they will quickly feel settled," she said.
In his first comment about the arrival of the asylum seekers who were stranded in Libya and caught in violence, President Paul Kagame said that Rwanda offered to take them in out of a conviction to do good and not to be applauded, urging countries follow suit.
The Ministry of Emergency Management says evacuation of the asylum seekers to Rwanda is under the framework of the Emergency Transit Mechanism established through the Memorandum of Understanding signed on 10th September, 2019 in Addis Ababa – Ethiopia between the Government of Rwanda, the UN Refugee Agency, and the African Union.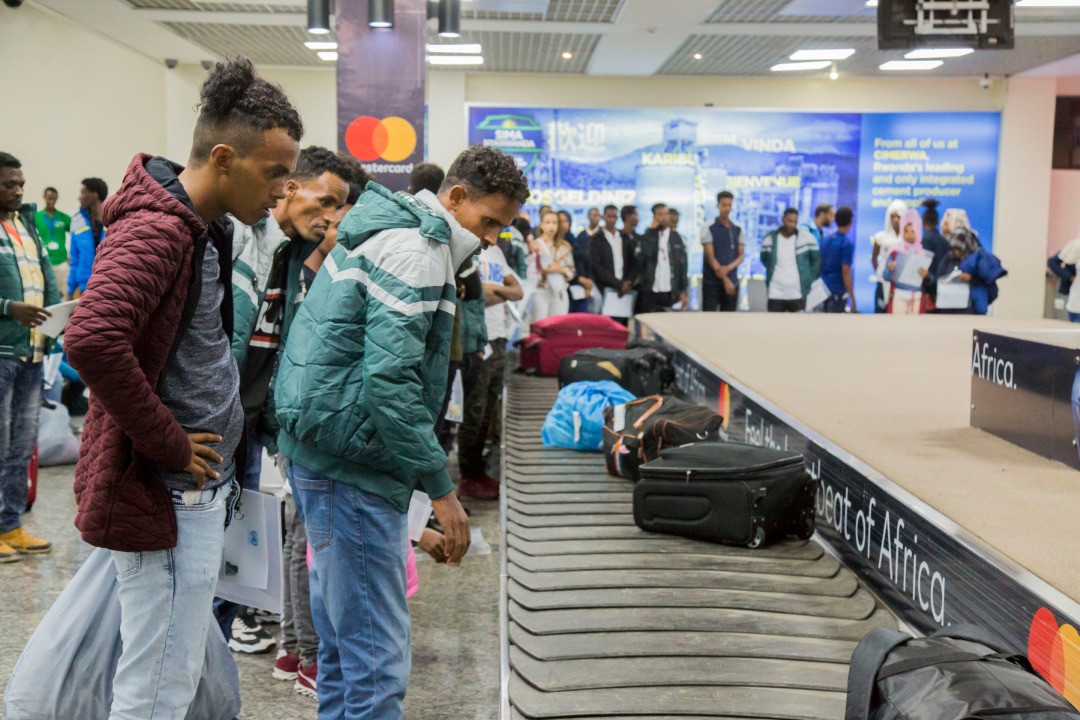 Photos: Roger Marc Rutindukanamurego