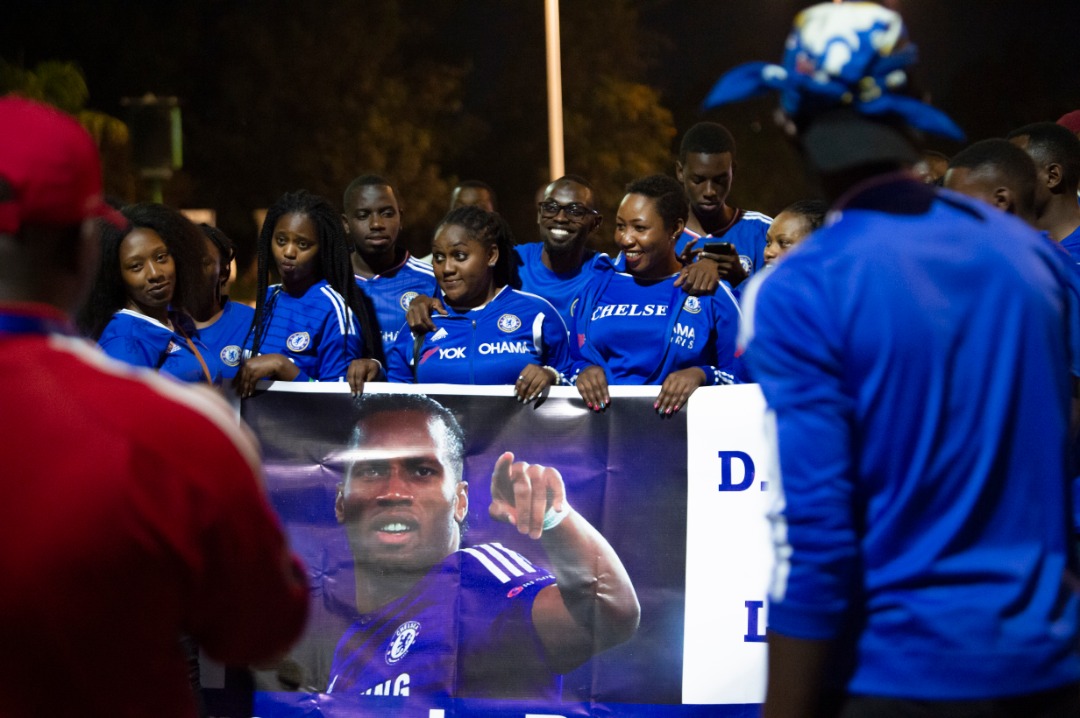 It would have sounded strange for some delegates attending the continental youth gathering – Youth Connekt when they were invited for the Kigali Night Run.
When it comes to walking in Kigali, it is business as usual at night like during the day.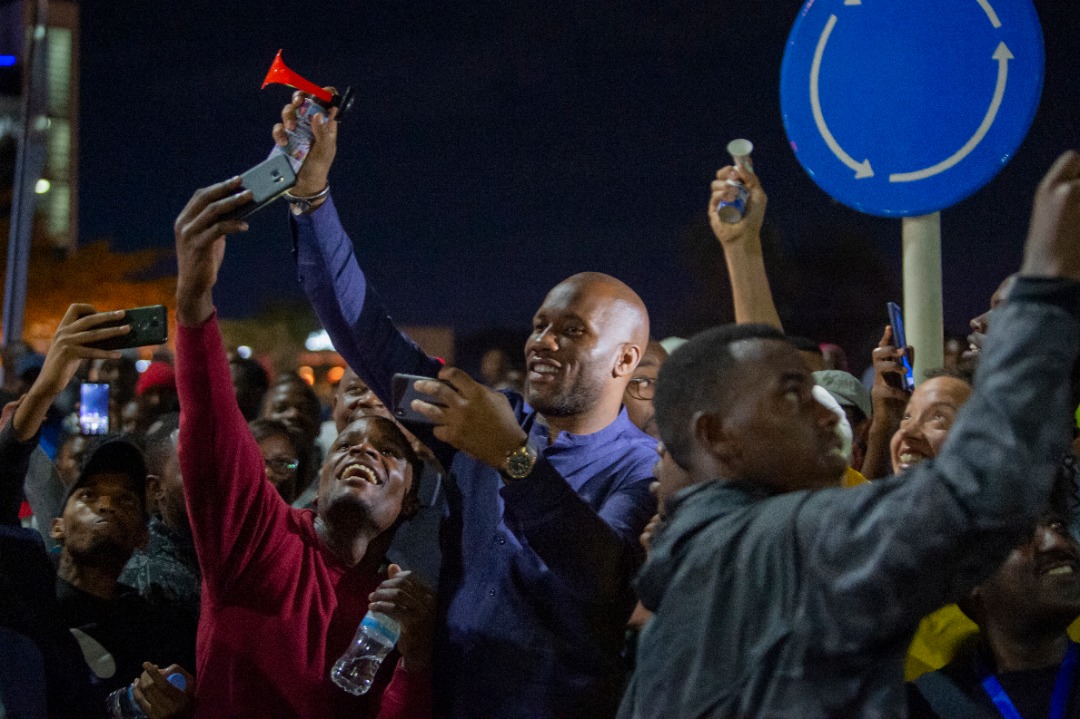 And tonight, Chelsea fans in Rwanda most especially had more reasons to walk and even to run across the city; their star is visiting.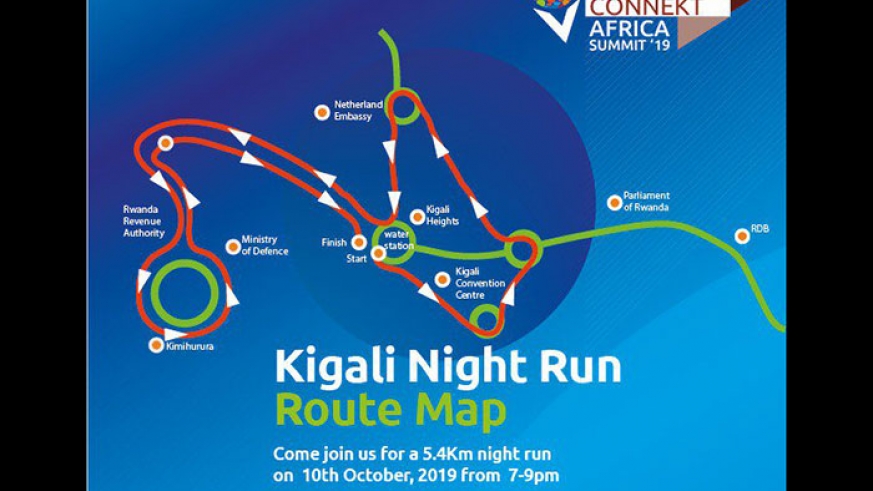 Didier Drogba, the striker who made the team proud for a couple of years is on his third day in Rwanda where he is attending the Youth Connekt on the invitation of United Nations Development Program (UNDP).
It's also his second visit to Rwanda. He was here ten years ago.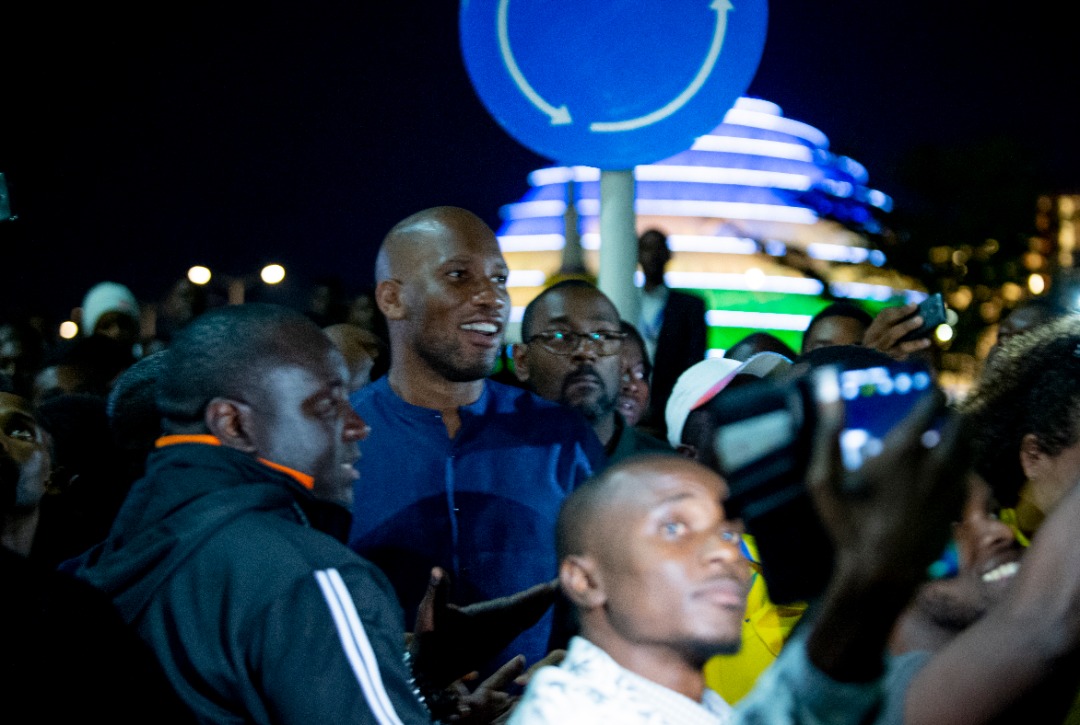 The event – Kigali night run was on the schedule, and Drogba was scheduled to be part of it, and the fans were aware. Earlier on, the Chelsea official fan club Rwanda had promised to hit the road, all in blue, to tell their legend, "thank you."
Indeed, they did not disappoint and neither did Drogba.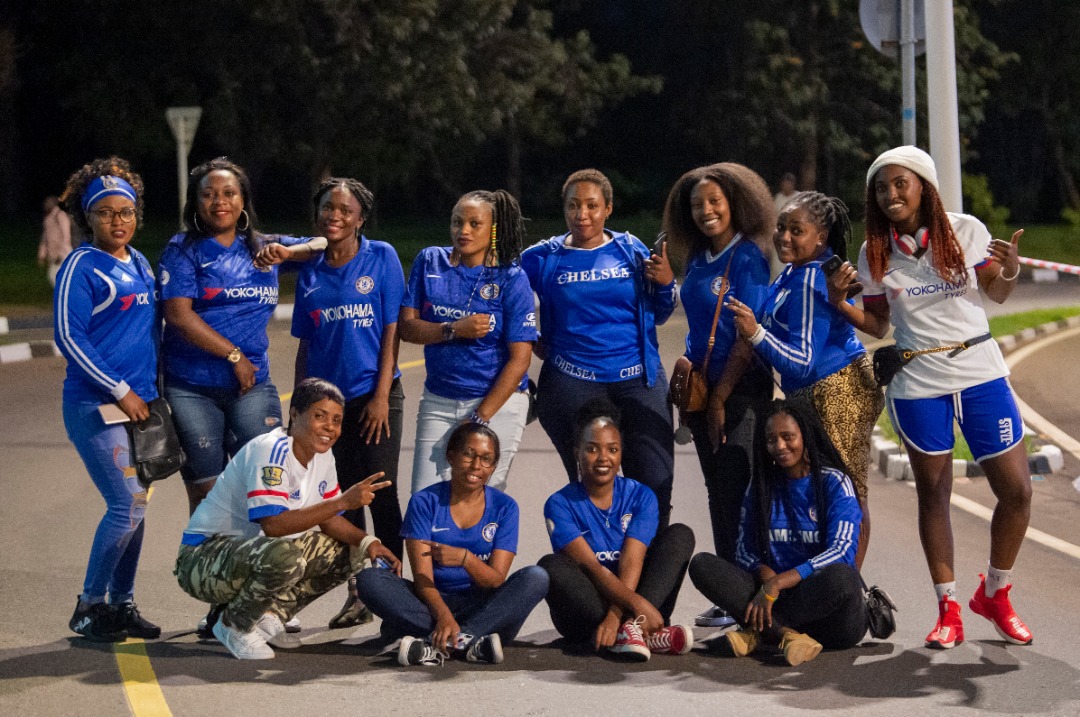 In evening the 'Blues' gathered at communicated venue and put everything in place for the Run that was scheduled to last for two good hours from 7-9 pm.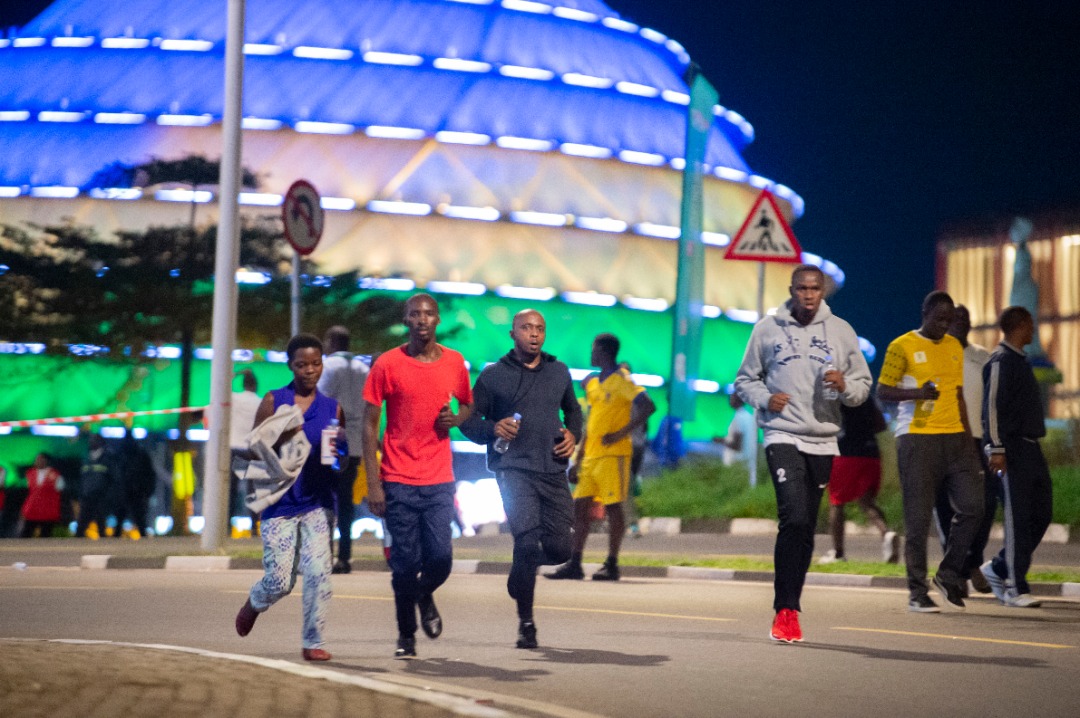 Even the weak could feel much stronger, motivated by the event and visitor. Well, none of them would afford to leave without a selfie with Drogba.
Photos by Kigali Today's Plaisir Muzogeye can tell the rest.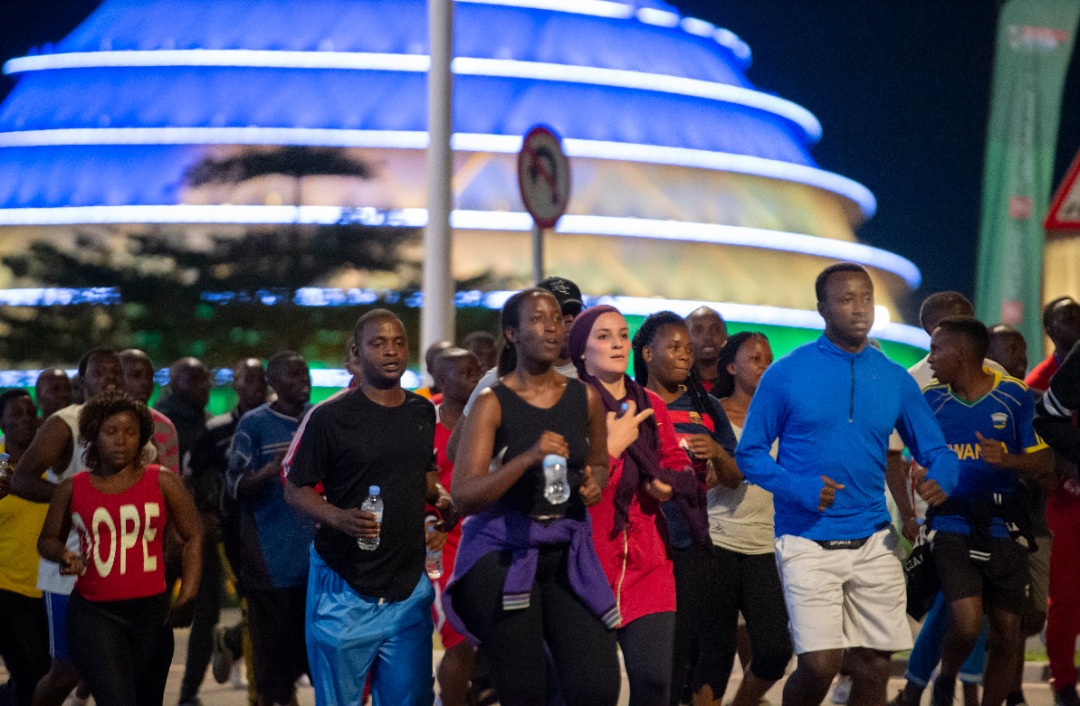 First of all, the itinerary was turned car free, as it applies for all car free days where Kigali shut down cars for announced roads for a period of some three hours.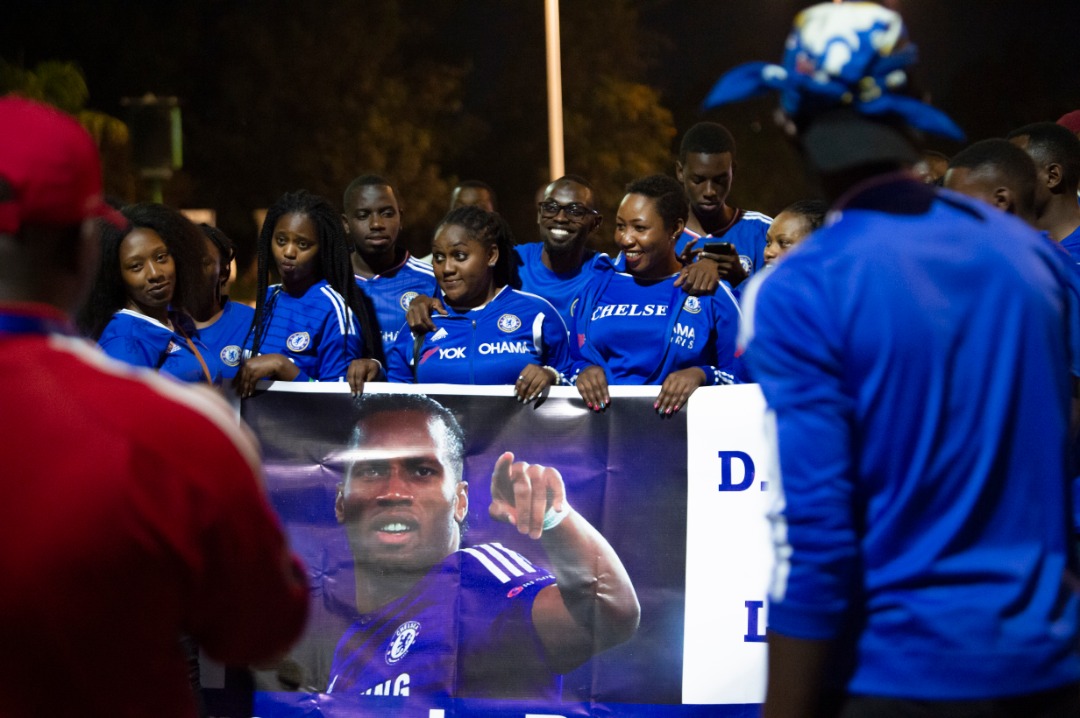 However, for the visitor, the Chelsea fans and all other delegates who just love this star, there was a lot to do; posing for pictures, selfie…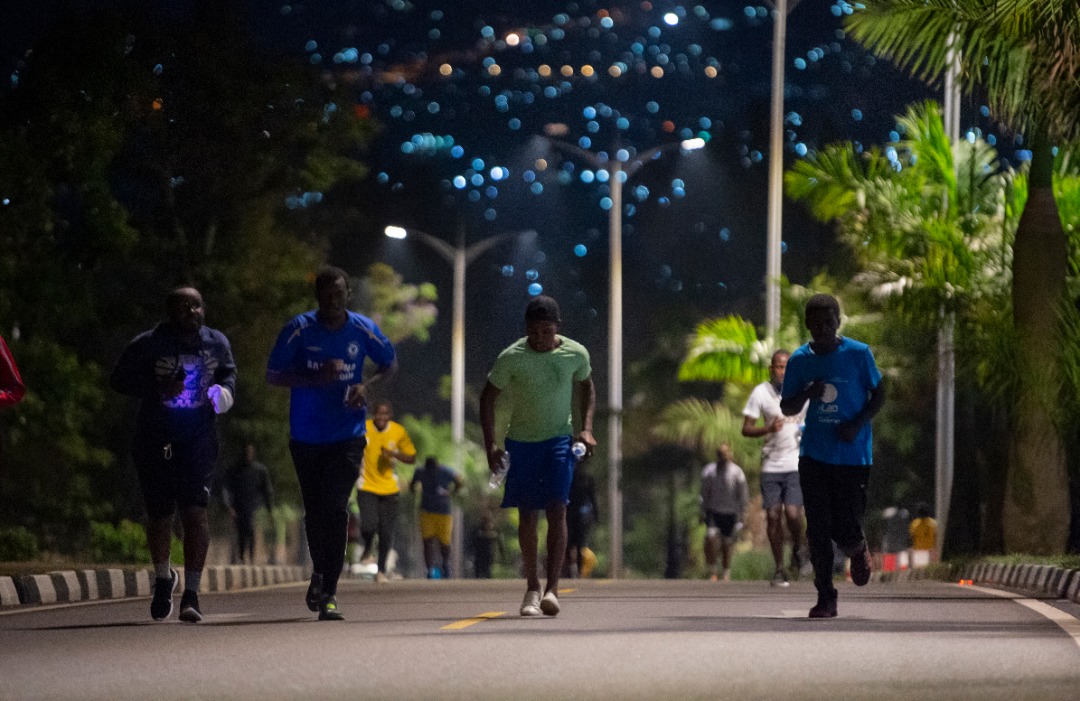 All this was on top of the main activities of all the runners: enjoying run for fun under a cool weather of Kigali.
The green and clean Kigali had even turned cleanest after the rain that had provided natural cleaning to supplement the efforts of cleaning trucks and those women in green aprons who make sure that all palm trees along Kigali highways look alike.