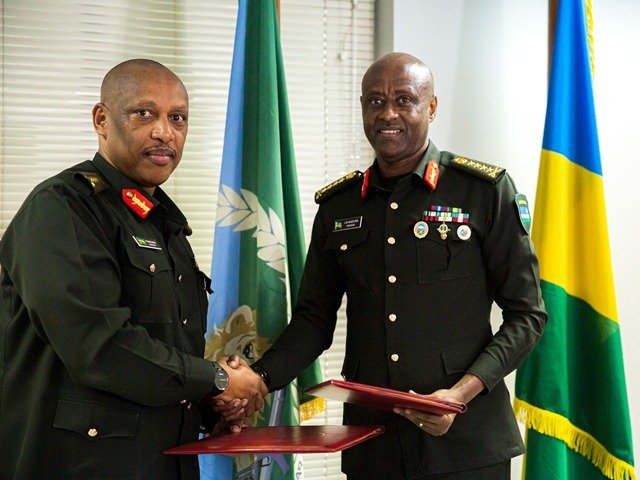 General Patrick Nyamvumba(pictured left) has handed over to Jean Bosco Kazura the new RDF Chief of Defence staff who was appointed to this position on Monday, November 4,2019.
On the same day, Gen. Nyamvumba was appointed Minister of Internal Affairs.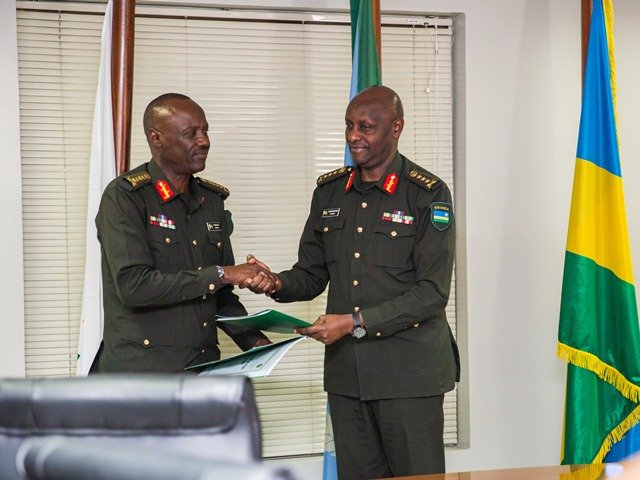 In the same event, Lt. Gen. Jack Musemakweli(Right) handed over to Gen. Fred Ibingira, the new Reserve Force Chief of Staff.