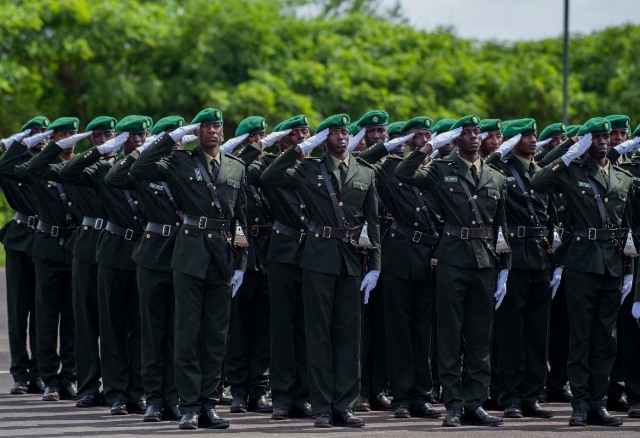 The first cohort of 320 officer cadets who completed the first degree course combined with military training were commissioned in a ceremony which was characterized by military pomp yesterday – November 16, 2019. The colourful ceremony was comprised of a military parade by the graduating officer cadets who formed 6 guards while the other two guards were made up of escort military officers.
The marriage of accuracy and precision gave a beautiful harmony, making the parade an unforgettable event.
Watch the video that was produced by KT Video's Richard Kwizera who was on ground.