Rwanda has confirmed a second victim of COVID-19, a young policewoman who contracted the virus while on a mission abroad.
"The new death is a 24-year old policewoman who was serving abroad where she fell ill with COVID-19 and was repatriated home in critical condition for intensive care," the communique from Ministry of health reads.
The young victim follows a 65-year-old cross border truck driver who died on May 30 after he fell critically ill from a neighboring country. He decided to return home but succumbed to the virus despite intensive care back home. He was buried the following day – May 31st with the family clarifying that the father of 6 was living in Tanzania.
The total confirmed COVID-19 cases today have increased to 384 including 7 that were confirmed on June 2nd, while the recoveries have increased to 269 including 7 patients who recovered on June 2nd.
The total Active cases are now 113.
Rwanda has entered into a new phase of COVID-19 battle since last week. The country was supposed to reopen inter-provincial public transport and moto-taxi transport across the country on June 1, but the decision was halted a couple of minutes to the d day following a new development.
Out of 11 new COVID-19 cases that were confirmed on May 31, the Ministry of Health traced five cases in Rusizi District of Western Province, which came as a shock because the country had earlier reported that there was no more COVID-19  spread inside the country.
The country was mostly dealing with cases from cross-border truck drivers who are isolated upon arrival, before getting into contact with anyone.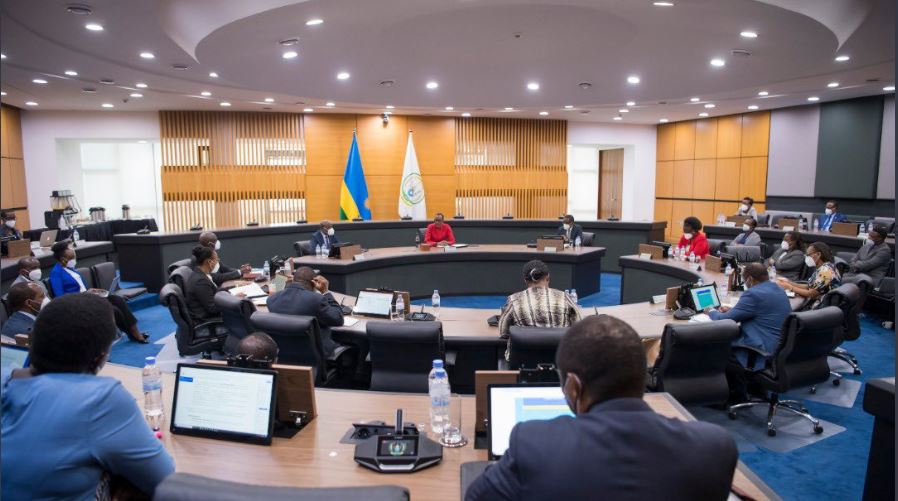 On June 2, President Paul Kagame chaired a cabinet meeting to assess the situation of COVID-19 and decide the way forward.
The media fraternity did not sleep; there was at least in every media house one journalist on guard to get the new instructions as they get published.
Several other people were also waiting, but by press time, the communique was not yet shared.