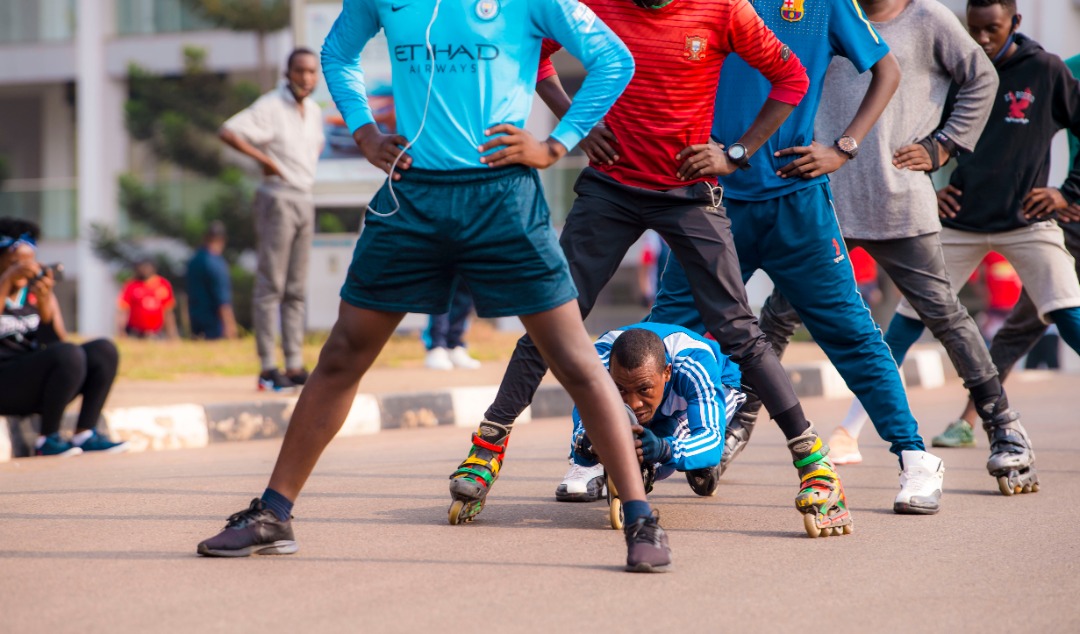 This Sunday, Kigali city woke up to witness dwellers returning to designated streets to jog, stroll and physically exercise as part of the resuming the routine bi-month car free day which had since March been halted due to coronavirus.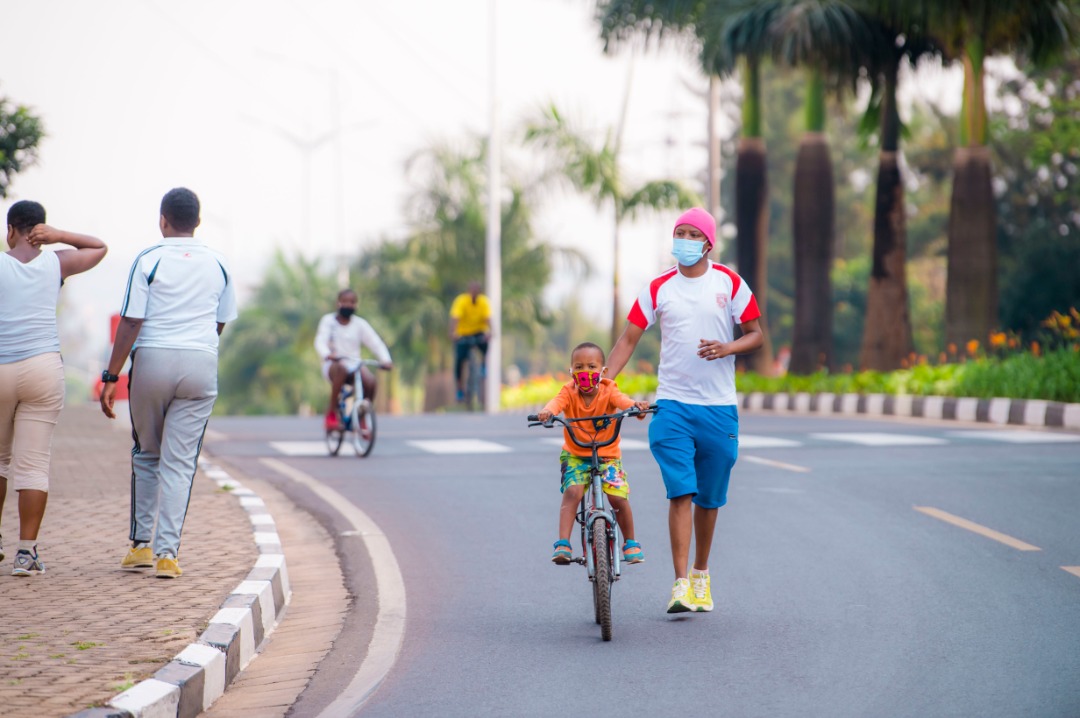 Due to covid-19 the Kigali Car Free day returned in a different fashion with participants who included children below ten years required to wear face masks before and after exercises but also keep a 1.5 meters sporting distance between each other as a way of avoing more infection.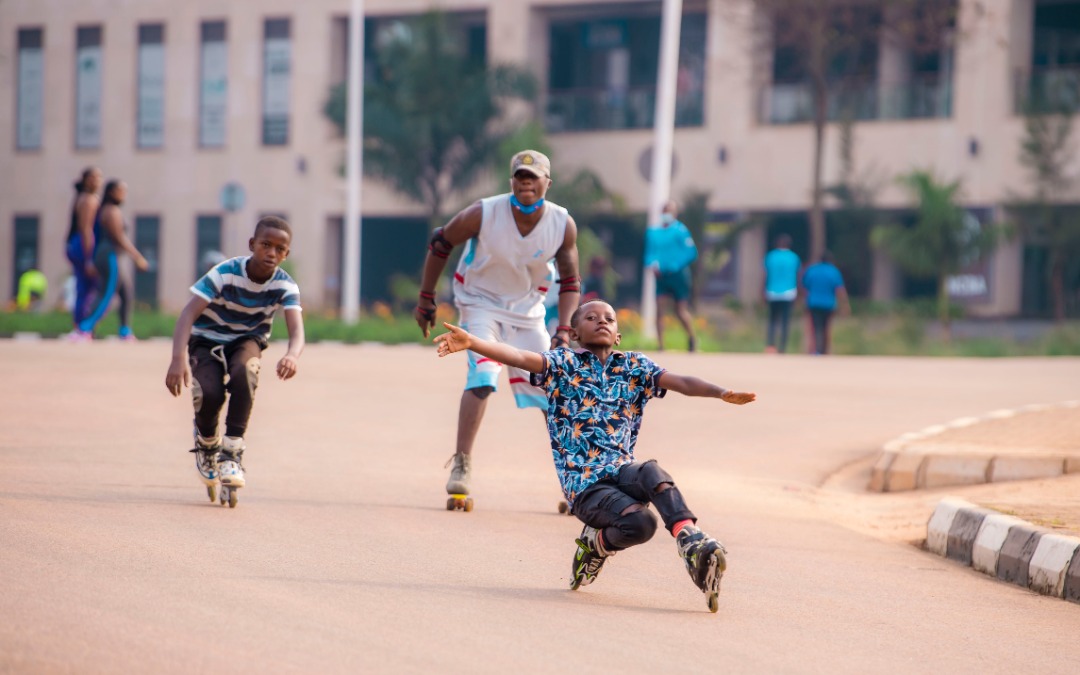 The participants were also required to use hand sanitizers all the time to stay safe for healthy life style.
These strict health measures resulted to the event recording fewer participants compared to the previous ones before Covid19 which are known for attracting masses of Kigalians and visitors of all walks of life.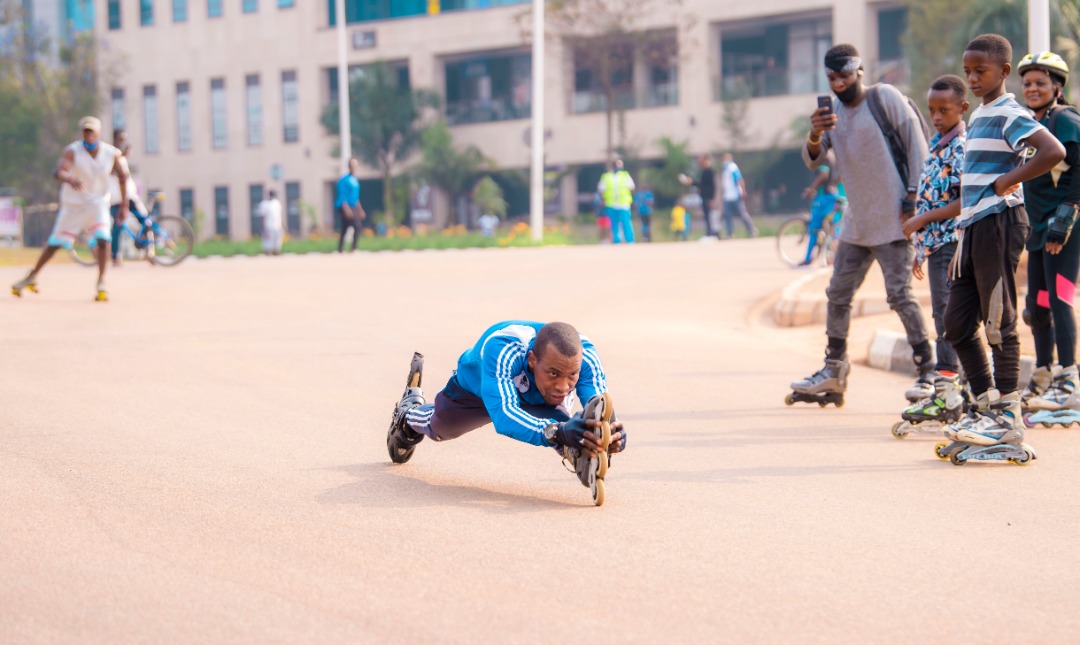 Though the mass gatherings for a Car Free day have been prohibited for close to six months now, Rwandans have continued to hold individual and exclusive fitness and physical exercises as part of fighting non-communicable diseases (NCDs).
"Kigali Car Free Day gives us the opportunity to come out of the comfort of our cars and encourages us to embrace jogging, bicycling and walking for healthy life style to beat NCDs," Kigali city authorities said in a twitter message.
Rwandan officials used the opportunity to remind citizens to prevent the spread of Covid-19 and stay safe by abiding to the existing safety measures put in place by the government.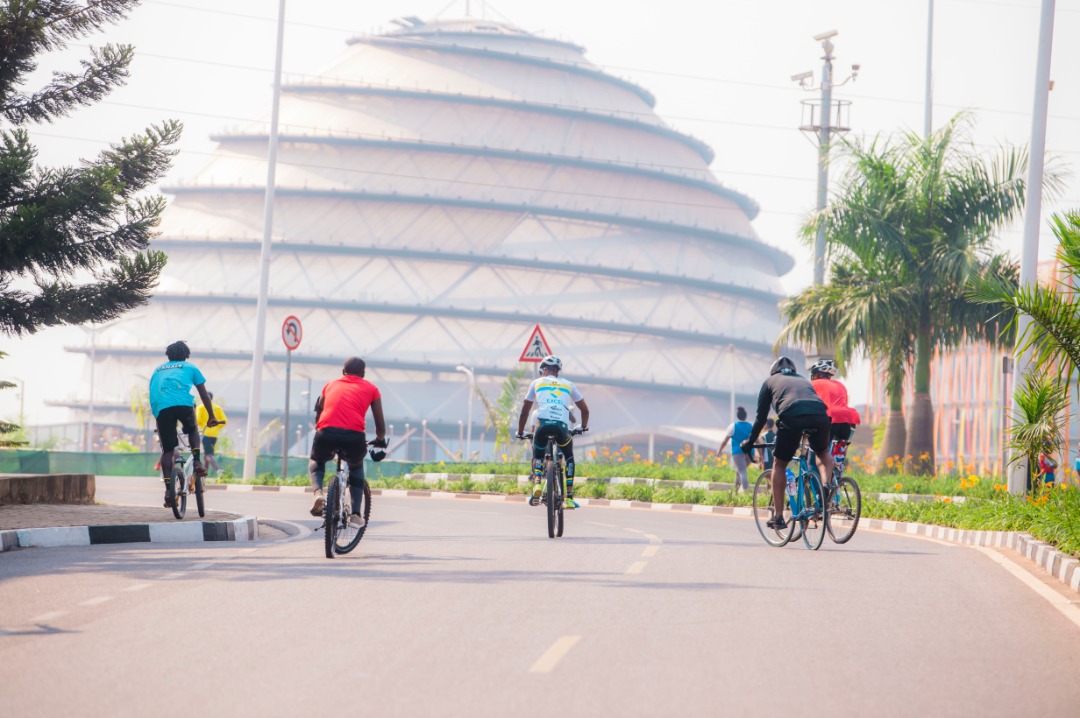 Kigali has not been a loner in keeping this fitness event alive as cities of Brussels, and London also kept their car free days active this September 20.
This part of the ongoing European Mobility Week (EMW) from September 16-22, 2020, held in Brussels in which the "CarFreeDay" topic is a big highlight of the week- now celebrated in cities across the world.