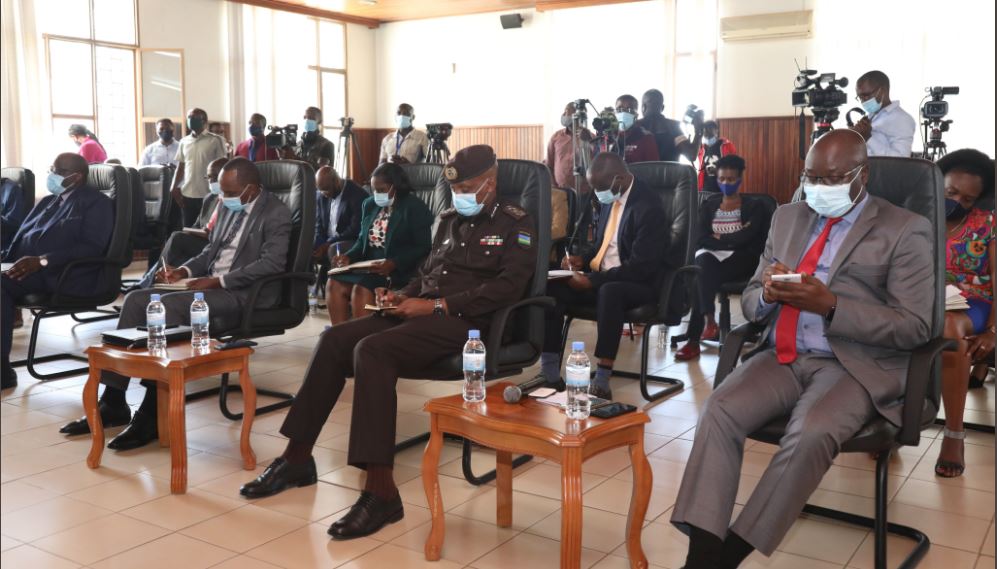 The Chief Justice Dr. Faustin Ntezilyayo has said that plans to publish names of persons who sexually abuse children is under consideration as requested by the parliament.
Dr. Ntezilyayo said that the current legal reforms will consider this aspect but all partners in the justice sector have taken up 'arms' to combine efforts in addressing the issue of child sexual abuse which has put the country on its heels.
The move comes after a recent Senate Social Affairs, Human Rights and Petitions Commission report presented on November 17, 2020 requested the government to consider blacklisting and publishing names of adults who sexually abuse under age children as a way of addressing concerns on this issue.
"This should be done as it is in the case of blacklisted civil servants by the labor commission, as done by the ombudsman for corrupt officials," said Commission Chairperson Senator Adrie Umuhire.
The senate request follows several private, government entities and parliament that raised concerns of the issue of child sexual abuse cases increasing, especially during the Coronavirus (Covid-19) lockdown period.
Rwanda Health Management Information System (HealMIS) report shows that in 2017 there were 17,337 cases of teen pregnancies and in 2018, they reached 19,832 cases while in 2019 teen pregnancies hit 23,628, of which the Rwanda Investigation Bureau (RIB) only managed to arrest and file court cases for 4,265 suspected child abusers.
And under covid-19 lockdown (from March to June 2020) cases of teenage pregnancies reached 13,257 across the country.
The Senate report, presented by Sen. Adrie Umuhire, also showed that there has been a lag in prosecuting persons suspected of child abuse, due to silence over the issue, out of court negotiation and failure for the prosecution to collect enough evidence to pin the suspects.
In 2016/17 fiscal year, National Prosecution office received 2086 files regarding defilement but only 61% (1285) made it to court and 1052 cases won.
The following fiscal year, 2017/18, 2996 files were received and 1866 reached court and 1472 were won.
In 2018/19, the cases increased to 3363 files and 2221 of these made it to court while 1621 of them got a conviction.
Basing on this data, Chief Justice said that the judiciary is aware of these issues that have been brought up at several levels and they are planning on acting to the plight of government.
"The possibility of blacklisting such convicted people (child abusers) is being considered in the ongoing legal reforms but we will follow up on this issue as a combined effort," Dr. Ntezilyayo said Monday during a press conference to launch the 2020 judicial week.
As a matter of combined efforts, a Rwandan digital innovative media company, Hooza has also announced plans to use its mobile services product to intervene in solving this issue through providing free child abuse and pregnancy prevention messages that are broadcast on mobile phones.