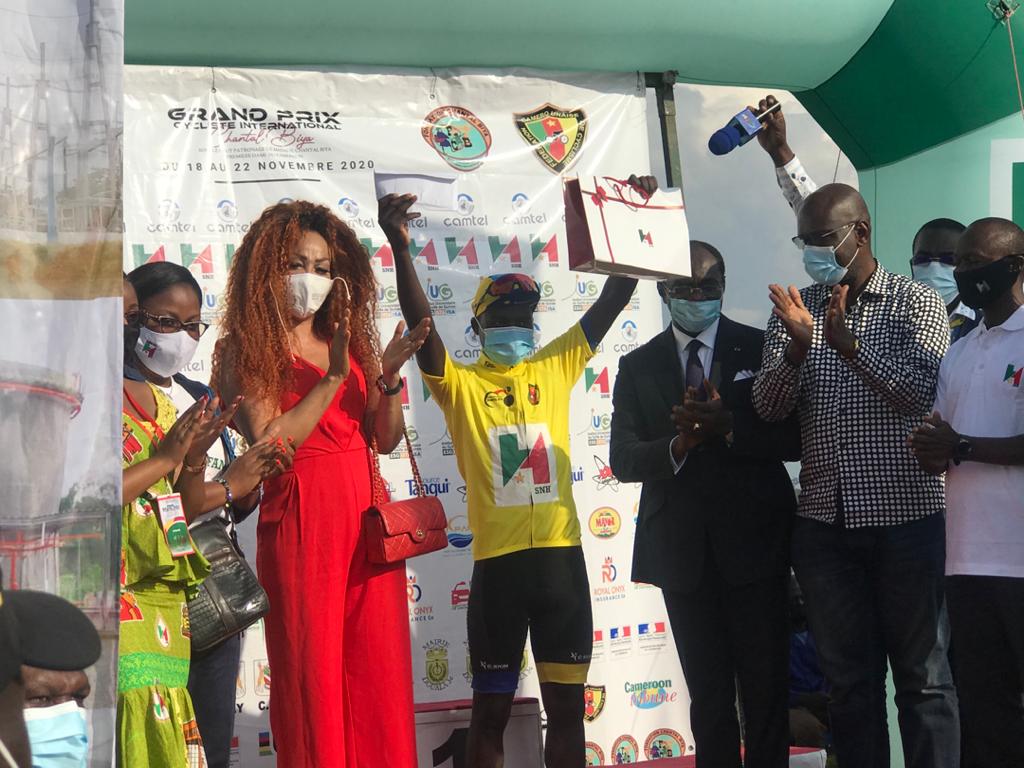 Rwandan pro cyclist, Mugisha Moise has won Cameroon's cycling competition Grand Prix Chantal Biya
For four days, the 23 year old rider maintained the Yellow Jersey and pedaled to win Stage 1, 3 and 4 at the 20th Grand Prix Chantal Biya in Cameroon which ended this Sunday.
Mugisha didn't win stage 2 but managed to add 34 seconds on his time record but quickly made a recovery victory in stage four held on Saturday clocking 2:46:33.
Slovakian national Kubiš Lukáš trailed in second position while Byiza Uhiriwe of Team Rwanda took the third position in this stage.
On the last day of the competition, a 166.4kilometers race from Sangmelima to Yaoundé, Mugisha shined the Rwandan flag to emerge as the overall winner of the 2020 event.
Mugisha's victory is not surprising as he also managed to scoop the 2nd position at the 12th Tour du Rwanda (2.1) rated international competition just a few seconds behind the winner Tesfatsion Natnael, of Eritrea.