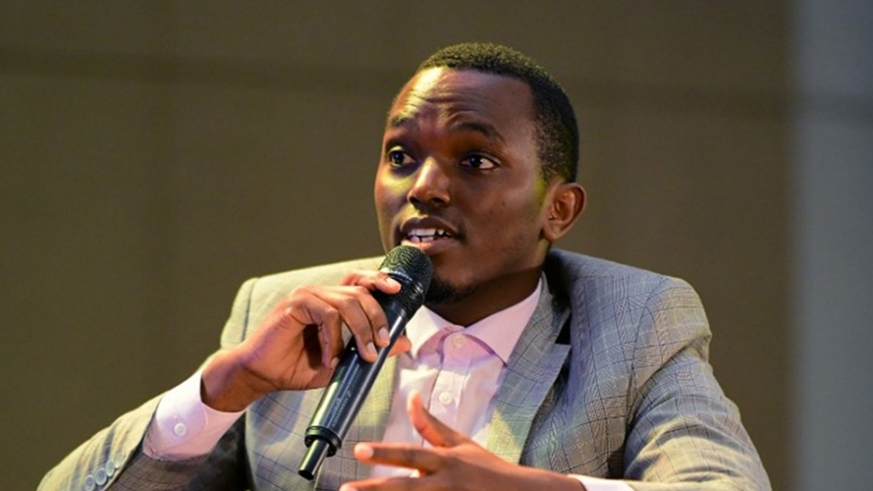 The cabinet meeting, on December 14th, appointed music star Dr Thomas Muyombo, known on stage as Tom Close, as the Director of the National center for blood transfusion (NCBT) under Rwanda Biomedical Center(RBC).
The 'Komeza Utsinde' hitmaker was elevated on the new position after spending 8 months working as the Director of Regional Center for Blood Transfusion (RCBT) in charge of Kigali city.
"I am very happy for the new appointment. Of course, this comes with a challenge to work very hard," Close told KT Press this morning.
Tom Close is a medical doctor who lives a rational life between music, art, and a medical career and who succeeds in all aspects.
After his graduation at the University of Rwanda in 2013, he started working at Kacyiru hospital in the Pediatric department back in 2014 before joining blood transfusion service since 2015.
His success story is as old as his age; coming from parents who fought to liberate Rwanda, he is a young man who struggled in life and, some twenty-five years ago, he promised his late mother that he would study to become a Doctor.
"When I met my mother, she had a stomach disease and I promised her to study hard, become a doctor and treat her," Tom Close said in previous testimony. The mother, unfortunately, died in 1996 before seeing the dream of his beloved son come true.
Musically, Tom Close started way back in Primary 4 as a singer in church choirs, and in 2005 while in high school at Lycee De Kigali, he formed a group of four friends under the name Afro-Saints.
The group recorded five songs between 2006 and 2007, but without gaining popular success. His first single as a solo single 'Mbwira' was recorded in November 2007, followed by the release of his debut album, 'Kuki' in May 2008. He recorded four more albums between 2008 and 2013, entitled 'Sibeza', Ntibanyurwa, Komeza Utsinde and Mbabarira Ugaruke.
In 2013, Tom Close described his style as Afrobeat, Dancehall, Pop and R&B with an African style. He has collaborated with numerous Rwandan, regional and international artistes like Sean Kingston (USA), Radio and Weasel (Uganda).
He has conducted shows in Rwanda and across the East African Community and performed in the United States in 2011.
Tom Close is married and father of two beautiful children. He keeps multiple awards under his belt.