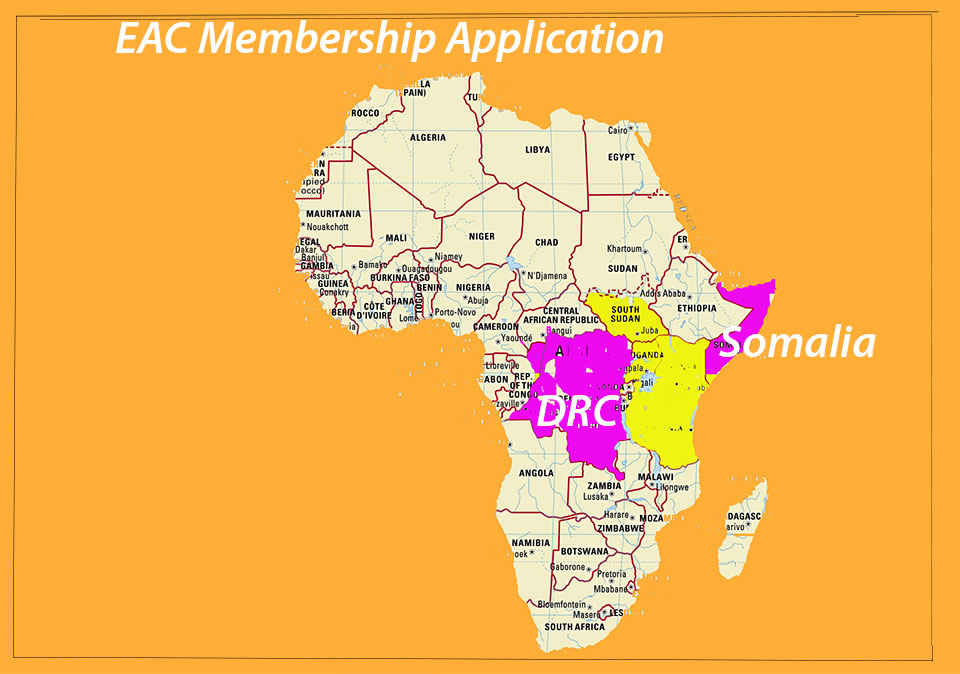 The 21 Ordinary Session of the East African Community General Assembly has noted the progress in addmission of new member states' application including Democratic Republic of Congo(DRC) and South Sudan.
The summit considered DRC's application to join the community and directed the council to expedite the verification procedures to ascertain whether the country meets all requirements.
The council was also directed to undertake review of Somalia's application which is yet to start.
Also considered was the report of the accelerated integration of South Sudan and the council, was recommended "to expeite and conclude the process."
In other resolutions of the summit, French was adopted as third official language of the East African Community after Kiswahili and English, a move that may increase ownership among member countries.
Heads of state of five member countries of Rwanda, Kenya, Uganda, Burundi and South Sudan together with the vice President of Tanzania who represented his country "directed the council to expedite the implementation modalities of the directive," part of the communique of EAC summit reads.
The adoption of French as official language for the EAC might be a relief for francophone countries like Burundi and DRC, the potential seventh member country of the community whose application is under review.