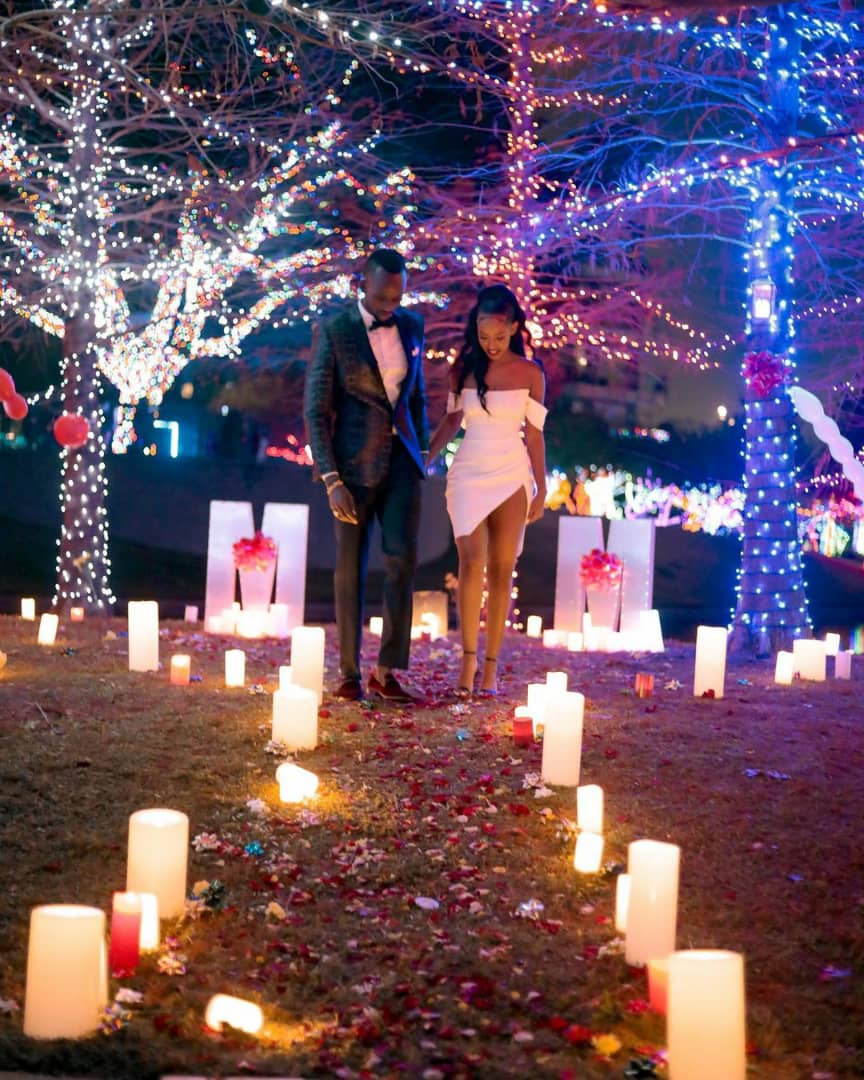 After three months living side by side as fiancées, R&B sensational Meddy is planning to walk down the aisle with longtime lover Mimi Mehfira within the next two months.
According to news doing rounds in local tabloids, the couple's wedding preparations are already in high gear and will take place in the United States of America, where both Meddy and Mimi reside.
The local tabloids were tipped off by a close family friend who preferred to remain anonymous since Meddy hasn't come out to make it official yet for personal reasons.
It is alleged that Meddy's parents are in the process of acquiring travel documents including a visa to America and attend the wedding which is slated to take place come May 21st.
Medard Jobart Ngabo, famous on stage as Meddy first gave a glance to Rwandans his girlfriend on 24th December 2018, when he came to perform at East African party.
The R&B heartthrob while performing, he took a break and called Mimi on stage and kissed her passionately in front of hundreds of fans to make it official that he was already booked.
Meddy went ahead to celebrate New Year with family and the mother accepted Mimi in the family. 
On December 18th, Meddy popped a question and asked Mimi to be his future wife as he put an engagement ring on her finger in front of friends and families.
Meddy is famous for songs like Slowly, Holy Spirit, Uuhh, Everything and Calorina which is his new release song enjoying local airwaves.