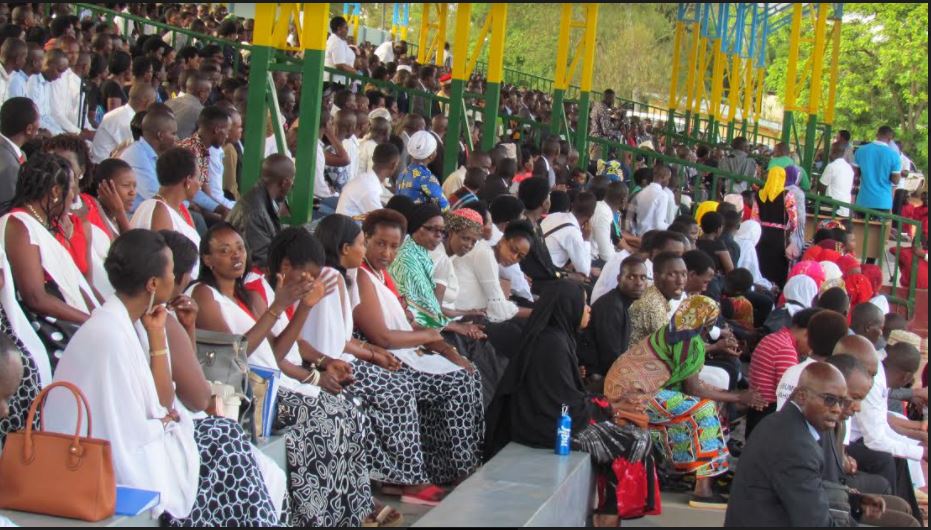 The Senate  Standing Committee on Social Affairs and Human Rights has highly recommended community driven best practices of unity and reconciliation to build Rwandanness – Ndi umunyarwanda identity among citizens.
The Chairperson of the committee Senator Adrie Umuhire said this March 30, 2021 that their field findings conducted in 12 of the 30 districts, indicates progress in unity and reconciliation can be possible if community driven.
Umuhire gave an example of Kicukiro, Huye, Bugesera and Musanze districts among the areas where community driven unity and reconciliation activities have bore fruit contributing to the national agenda of unity and reconciliation in past 27 years after the 1994 genocide against Tutsi.
"The committee recommends that such community initiatives be replicated in other districts because they play a key role in enabling the unity and reconciliation programs,"she said.
Kicukiro district was listed best performing due to its youth-drive unity and reconciliation initiative in collaboration with Rabagirana Ministries- where youth organize community meetings to bring genocide survivors and perpetrators on the same table.
In Huye district, the Mataba initiative in Karama sector was also highlighted as a good initiative where genocide survivors and perpetrators have managed in each village to set occasional reconciliation meetings even get married amongst each other.
Bugesera district was also pointed out for initiating the Bugesere as we remember "village of unity" initiative where communities meet to discuss their experiences and way forward in the post genocide era especially during the annual unity and reconciliation months.
Senators were however concerned that other districts have not taken up such initiatives especially using the community gatherings on Ndi Umunyarwanda.
Umuhire said that there must be improvement in presenting the Ndi umunyarwanda public talks, which are in most cases, presented as by the way agendas and flat talks instead of engaging the human dialogue aspect.
"We will also follow up these discussions so that they are not given as educative subject matters but as a discussion among Rwandans where those who have gone through this experience can share their journey to others," Umuhire told Senators. 
Senator George Mupenzi and Juvenal Nkusi recommended that the government should come out to support such initiatives, not as advertising them but making them known to others so that there are multiple effects. 
In the senate report, it was indicated that though there was no comparison of performance between each of the 12 districts visited, there were some districts such as Muhanga district which have made less in creating such initiatives.
Senator Twahirwa said that in their evaluation in the Committee of foreign affairs, they too found that Muhanga district is among least performing ones because of the history being home to the MDR Paramehutu which was responsible for divisionism that led to the 1994 Genocide against Tutsi.
Sen. Evode Uwizeyimana interjected saying that "Sen. Twahirwa should drop the word 'Paramehutu' because "some of us who were born there know very well that this is not true since those people are no longer there and it's a new community."