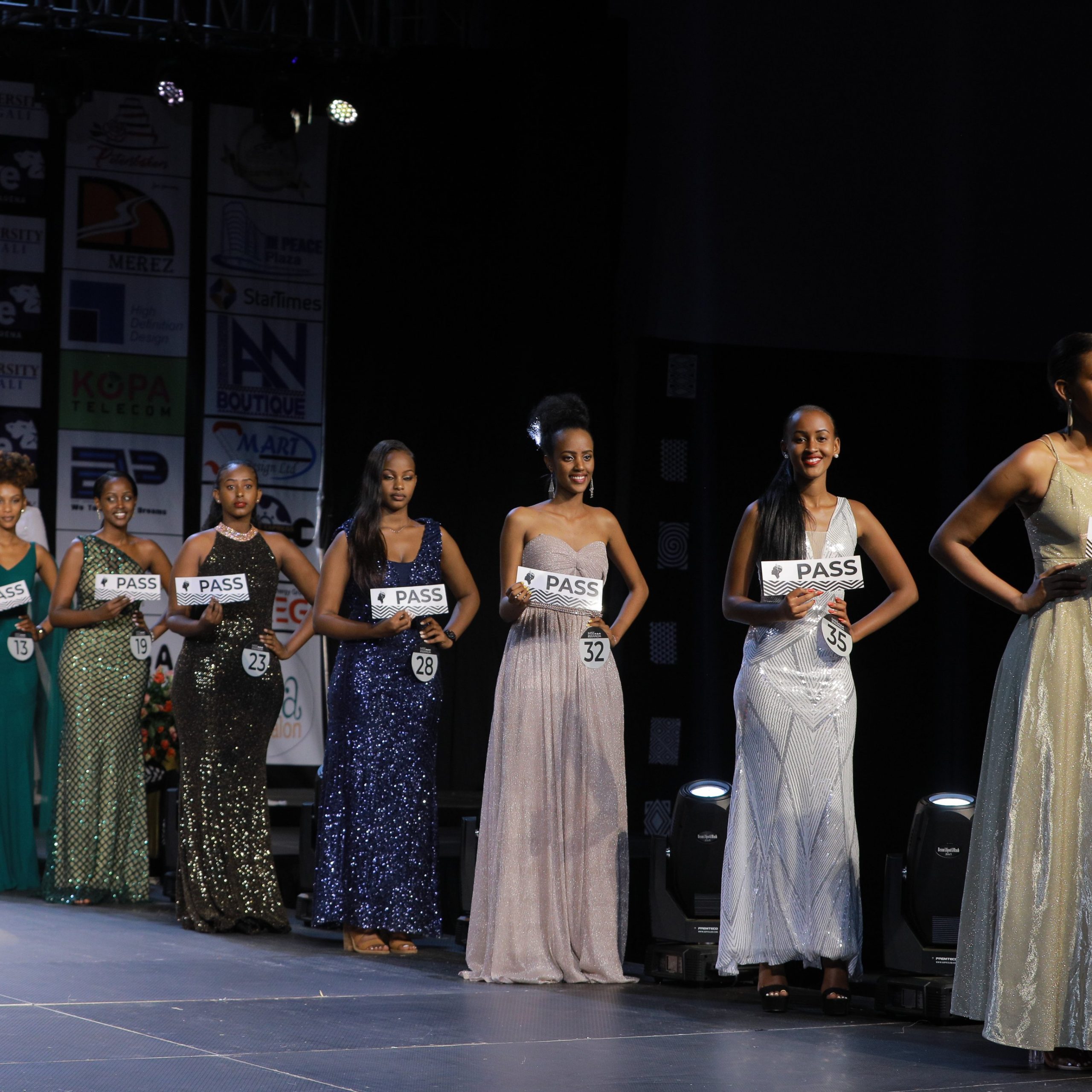 Miss Rwanda 2021 competition, an event whose initial activities started online to prevent the spread of COVID-19 is is nearing its final and crucial stages.
This Saturday, March 6, twenty out of thirty-seven girls from provinces/city of Kigali round were selected to start the boot camp, an event that took place at Intare Conference Arena.
At an event held on KC2 television in three different languages Kinyarwanda, French, and English 18 girls passed after assesement of requirements by the jury, while two others passed to the next stage due to votes.
Kabagema Laila and Ishimwe Sonia, passed to the next stage based on their 'popular' votes, both on text messages and social media platforms.
Emma Claudine, a member of the jury said "Among the components of the competition at this round of the competition included the catwalk to assess how girls showed off their beauty, then we assessed their skills – how they answer questions."
The theme of Miss Rwanda Competition is Beauty, Brain and Culture and the three components are reflected through the stages of the competition.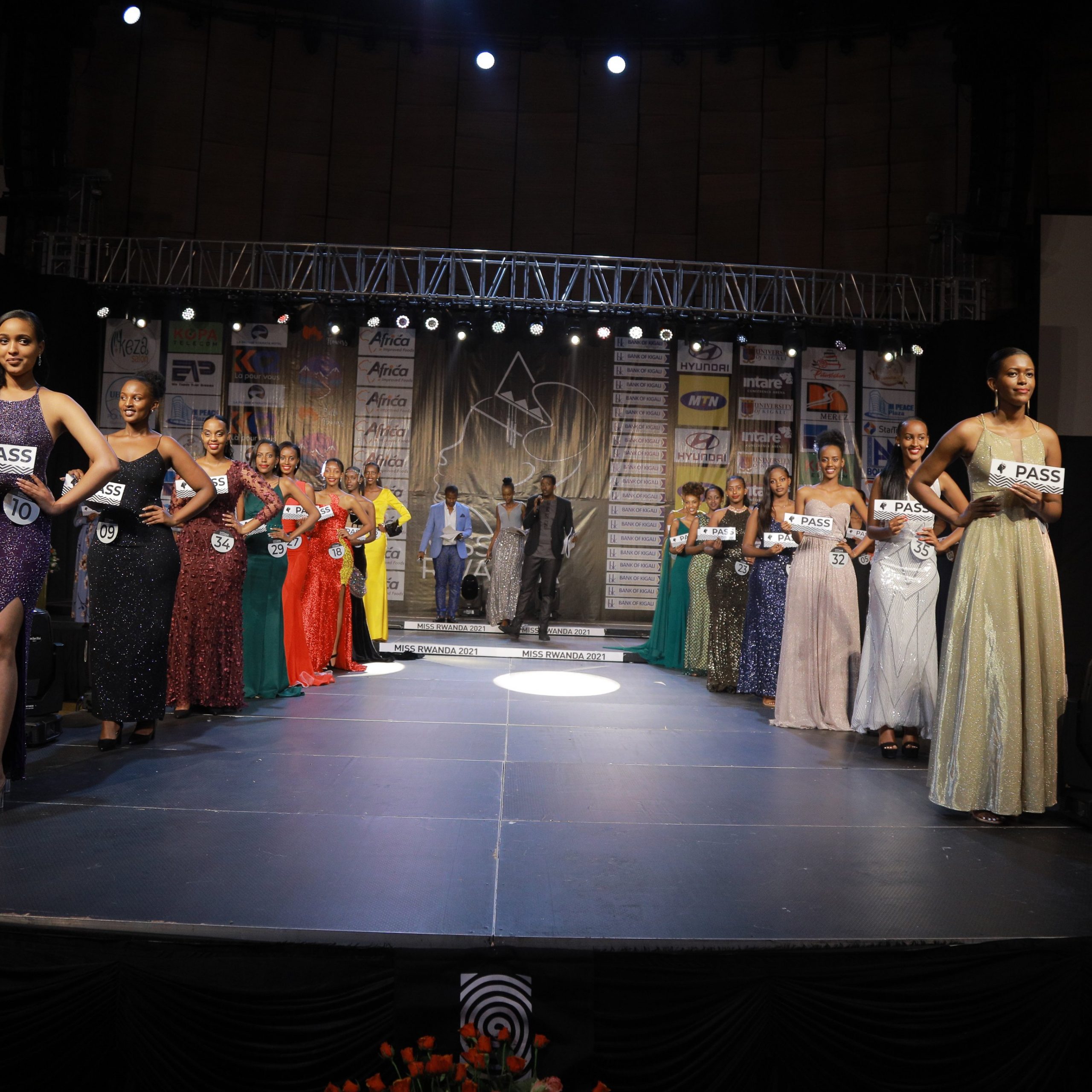 Various prizes that will be awarded to the winner of the crown include a car and a monthly salary including university tuition fee among others.
Here is the list of the contestants heading to the Bootcamp:
Musango Nathalie (No.19)
Kayitare Isheja Morella (No.14)
Kayirebwa Marie Paul (No.13)
Karera Chryssie (No.12)
Ingabire Grace (No.7)
Ingabire Esther (No.6)
Gaju Evelyne (No.5)
Akaliza Hope (No.2)
Akaliza Amanda (No.1)
Isaro Rolita Benita (No.9)
Uwase Phiona (No.35)
Uwase Kagame Sonia (No.34)
Uwankusi Nkusi Linda (No.32)
Umutoniwase Sandrine (No.29)
Umutoni Witness (No.28)
Umutesi Leah (No.27)
Teta Larissa (No.23)
Musana Teta Hense (No.18)
UPDATE: All #MissRwanda2021 contestants and the entire organising team have tested negative for #COVID19. We remain committed at observing all safety guidelines put in place by @RwandaHealth.@BankofKigali @AIFRwanda @HyundaiRwanda @VolcanoLtd @RBCRwanda @MTNRwanda @MissWorldLtd pic.twitter.com/OSVFczeb15

— Miss Rwanda (@MissRwandaDotRW) March 6, 2021