Cabinet members have warned the general public that the Easter holidays will call for even more vigilance to sustain the fight against COVID-19, otherwise, disregarding measures would cost the country huge.
Speaking from the experience of new year festivities where numbers of new infections and fatalities hiked, four officials organized a press conference to prepare the citizen to celebrate Easter without exposing themselves.
Convening the media at office of Prime Minister were the newly appointed Minister of Local government Jean Marie Vianney Gatabazi, Minister of Health Dr. Daniel Ngamije, Minister of Education Dr. Valentine Uwamariya, and Police Spokesperson CP John Bosco Kabera on Tuesday.
The message was very clear; that the country is concerned with a new, severe variant of COVID-19 which can cause a threat, would people loosen in observing preventive measures of wearing the face mask, keeping social distance, washing hands among others. Leave alone the new variant, the existing threat of COVID-19 is still around.
The country is also concerned with the behaviour of people who have got the first dose of COVID-19 vaccine and tend to think that it's all done and relent in prevention.
"A person who got COVID-19 vaccine can contaminate others and can catch the virus. Make no mistake, let's remain vigilant," said Minister Ngamije.
The four officials call for vigilance particularly in this period of Easter celebration, which comes with a prolonged holiday from Friday through Monday.
"Not time to party; inviting people to party at home means inviting COVID-19," said CP Kabera.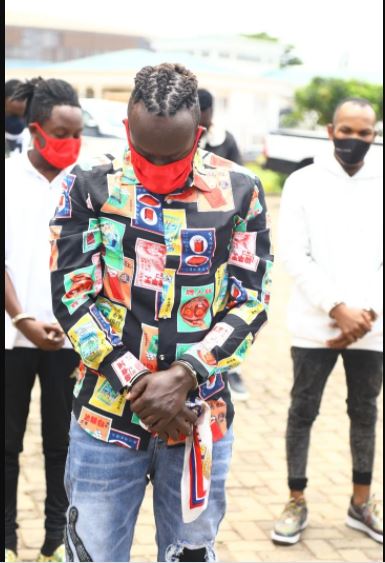 "It's not time to transform homes into bars or party houses."
Kabera shared numbers of thousands of people who are being caught disregarding COVID-19 measures, and the latest group could be one including famous artist Mugwaneza Lambert a.k.a social Mula who was arrested while shooting a music video at home with 37 people.
Also calling for more vigilance is the return of students as the first and second terms respectively close from tomorrow, March 31.
The Minister of Education Doctor Valentine Uwamariya said, that some students have been at school for the last five months, and the current holidays – two weeks which will coincide with genocide commemoration is "time to allow students take a break. Not time to go out and party, please allow them to sleep enough, eat well so they really rest," Uwamariya said.
"We don't even want to ask them to revise their courses; they are tired enough and two weeks are few. They need to maximise their break time."
Uwamariya is concerned that not observing COVID-19 preventive measures would cost the country the efforts that were initiated and would call for another halt of courses, before the end of academic year.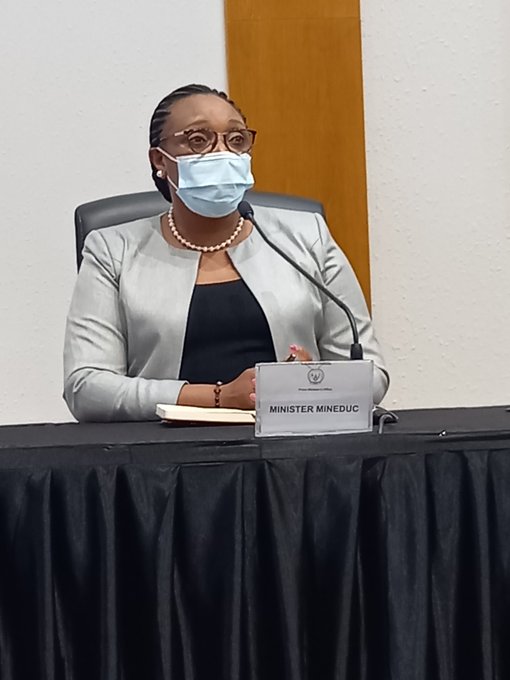 "That would mean to lose two consecutive academic years," she said.
The Minister of Health said that the second dose of COVID-19 will be given from April 2nd and told beneficiaries to be still because they will get a clear message when their turn to get one arrives.
Police and local government officials echoed their determination to a continued collaboration to deter people who violate COVID-19 measures.