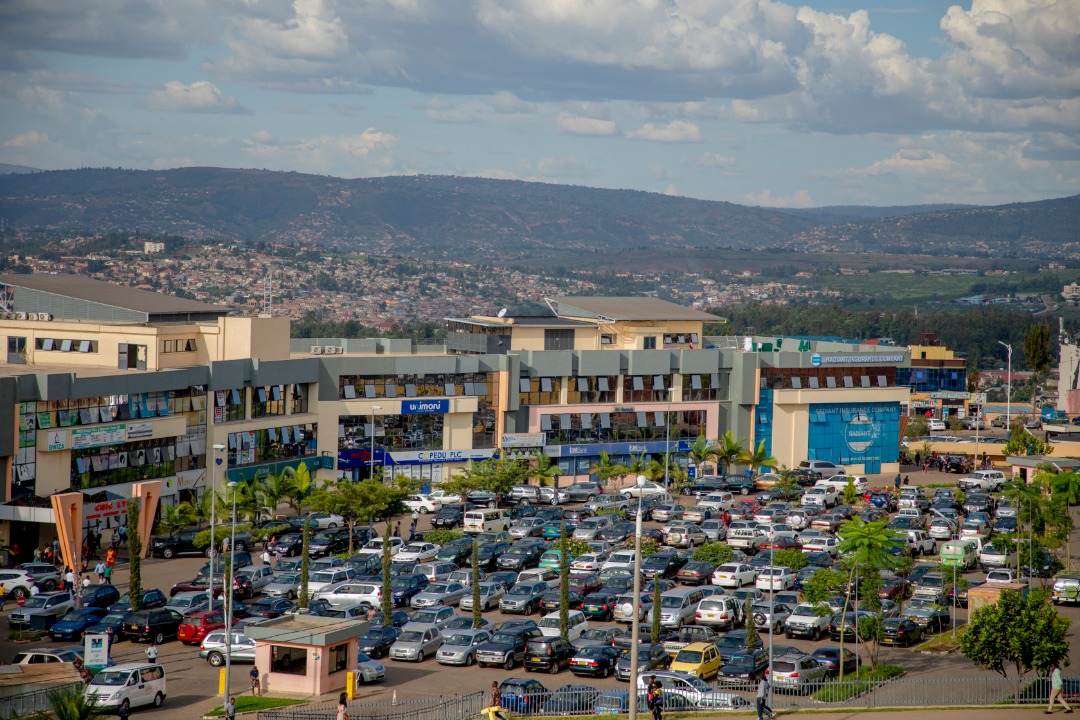 Sub-Saharan Africa's economic growth is set to recover in 2021 but the path to overcoming the long-lasting effects of COVID-19 pandemic will be difficult unless vaccination is given priority, International Monetary Fund (IMF) has said.
IMF said that this year, sub-Saharan Africa is projected to grow by 3.4 percent, recovering from the 1.9 percent contraction in 2020—the worst on record—that resulted in a large increase in poverty.
In the April 2021 Regional Economic Outlook for Sub-Saharan Africa report, the IMF said that this will happen if policymakers strive to deliver vaccines, while restoring the health of public balance sheets harmed by the crisis.
Abebe Aemro Selassie, Director of the IMF's African Department stated that while the region is projected to grow by 3.4 percent in 2021, per capita output is not expected to return to 2019 levels before 2022 as a result of grappling with an unprecedented health and economic crisis.
"Since our last assessment in October 2020, the region has confronted a second pandemic wave, which outpaced the scale and speed of the first. And many countries continue to face or are bracing for further waves, particularly as access to vaccines remains scant," Selassie said in a press statement.
According to the outlook report Rwanda which had a 0.2% growth in 2020 will recover to a 5.7% this year and 6.8% which is relatively close to the earlier 8% growth before the pandemic. 
Other regional countries that will have a similar performance (above 6%) include Ethiopia, Ghana, Cape Verde, Benin, Niger, Senegal, Mali, Malawi, Côte d'Ivoire and South Sudan.
While some advanced economies have secured enough vaccine doses to cover their own populations, many sub-Saharan African countries are struggling to vaccinate essential frontline workers. 
Selassie explained that Sub-Saharan Africa will thus be the world's slowest growing region in 2021, because of limits on access to vaccines and few nations will achieve widespread vaccine availability before 2023 policy space holding back the near-term recovery. 
Policy priorities going forward:
To date, only around 2% of the world's vaccination against Covid-19 has taken place in Africa.
In the report, IMF said that the immediate priority to save lives will require more spending to strengthen health systems and containment efforts, and cover vaccine procurement and distribution.
For most countries, the cost of vaccinating 60 percent of the population will require up to 50 percent increase in health spending, and could exceed 2 percent of GDP in some countries while some low-income countries face additional external funding needs of about $245 billion over the next 5 years or $425 billion for the whole region.
Selassie revealed that a potential general allocation of special drawing rights from the IMF would help provide liquidity to most vulnerable sub-Saharan African countries and funding will be discussed in May at the High-Level International Summit on Financing for Africa.
Ahead of this meeting, African leaders assembled this April 12, 2021 to discuss the status of local pharmaceutical manufacturing on the continent, underscored the need to increase local production of vaccines and therapeutics to achieve greater public-health security.
President Paul Kagame called for more access to vaccines which he said was highly unequal especially for African states.
"Africa needs to expand production capacity for vaccines and other essential medical products. For Africa to move from being very sorry for ourselves we have to take the blame for that and move from what we know hasn't worked well for Africa to something we can do," President Kagame said.
In the meantime, Rwanda has set aside Rwf52billion to purchase COVID-19 vaccines for 60% of its 12million population, and since February the country has managed to vaccinate 349,427 citizens and floated funding for the economic recovery plans worth over Rwf350billion expected to mitigate COVID shocks in the next three years.