President Paul Kagame on Saturday afternoon, at Village Urugwiro, received Lt. Gen. Muhoozi Kainerugaba, a Senior Presidential Advisor in Charge of Special Operations and the Commander of Uganda's Land Forces, where they discussed a wide range of issues, including bilateral ties between Rwanda and Uganda.
Gen. Muhoozi, son of President Yoweri Kaguta Museveni of Uganda, arrived in Rwanda on Saturday morning and was received by Brig Gen Willy Rwagasana, the Commandant of Republican Guard and the Defence and Military Spokesperson Col Ronald Rwivanga, as well as Ugandan diplomats, at Kigali International Airport.
Gen. Muhoozi visit has been received positively by people on both sides of board who see it as a move to restore ties between the two countries, which have been damaged over the past two years as the Luanda Memorandum of Understanding collapsed.
President Kagame and Gen. Muhoozi had a tête-à-tête meeting, before the Head of State hosted his guest to lunch at Urugwiro Village.
"President Kagame and General Muhoozi @mkainerugaba had cordial, productive and forward looking discussions about Rwanda's concerns and practical steps needed to restore the relationship between Rwanda and Uganda." the Office of the President tweeted.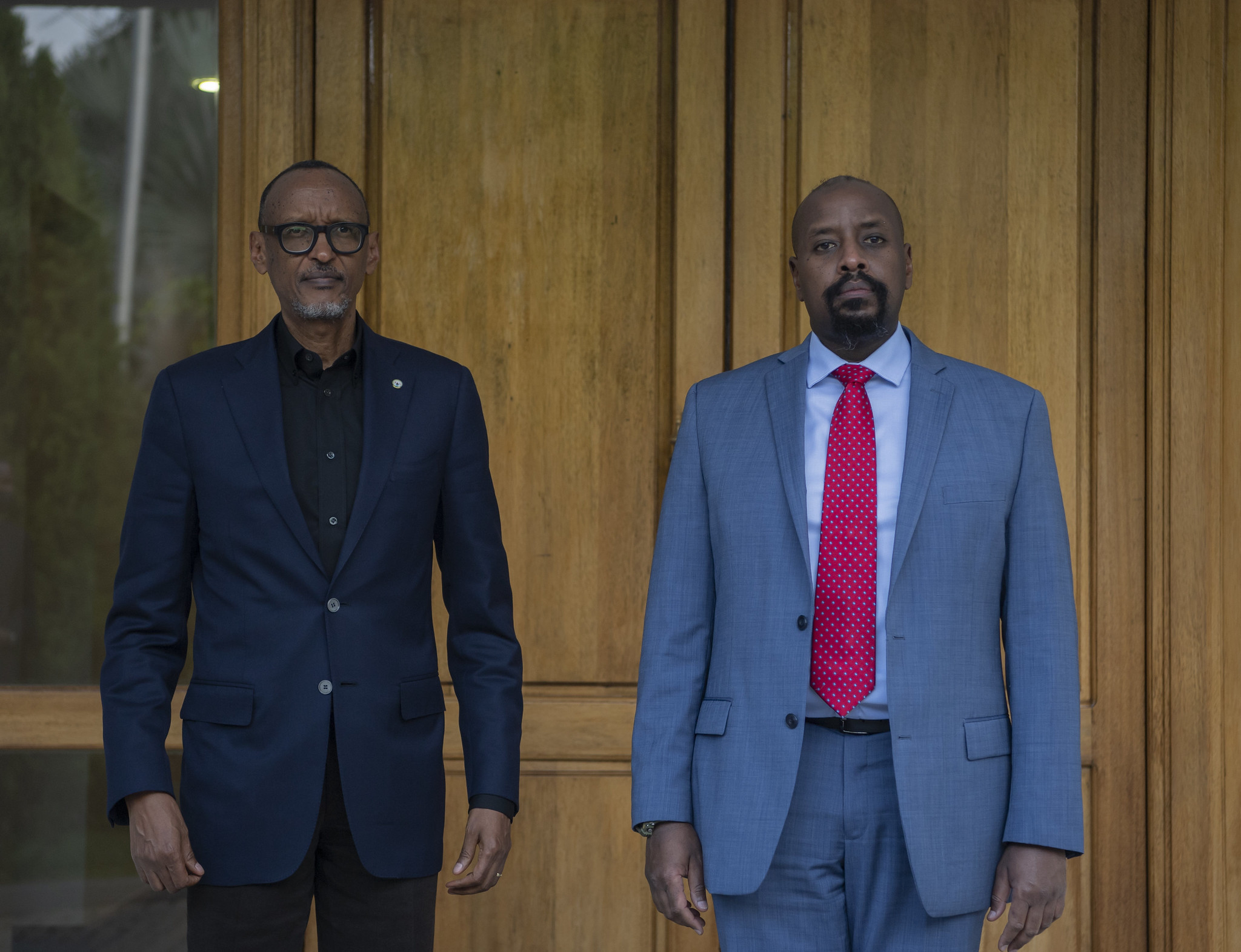 "I thank President @PaulKagame for the very warm reception my delegation and I received in Kigali today. We held very cordial and in-depth discussions about how to improve our bilateral relations. I'm confident that under the leadership of our two Presidents we shall be able to quickly restore our historical good relations." Gen Muhoozi tweeted upon returning home.
"I further thank President @PaulKagame for honouring my request to release our SFC soldier, Private Ronald Arinda, who strayed into Rwandan territory on personal business without permission. I returned with him tonight to Uganda. Long live the friendship of the two countries," Gen. Muhoozi added.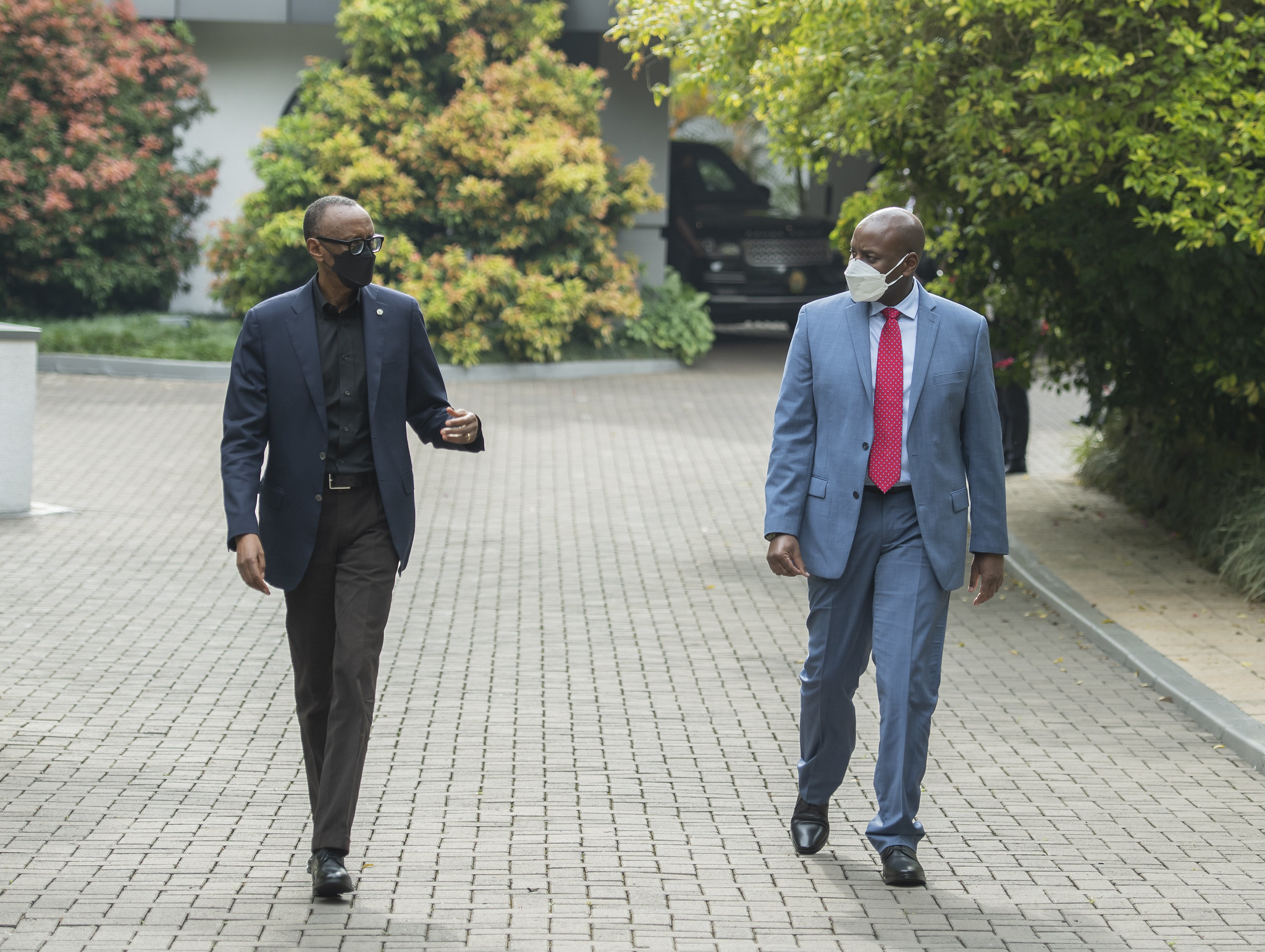 Gen. Muhoozi's visit follows that of President Yoweri Kaguta Museveni's special envoy, Amb. Adonia Ayebare, who was in Kigali last week, to deliver a special message from the Ugandan leader, signaling renewed efforts to rekindle talks that have stalled since February 2020. No dates have been announced for the two countries to resume talks.