Today, primary, secondary, and Technical and Vocational Education and Training (TVET) students have started the second term for the academic year 2021/22, with strict measures to prevent Covid-19.
Among the new measures this term, is a mandatory Covid-19 test for all students aged 5+ before they come to school.
However, this new preventive measure released yesterday has caused a mixed reaction, with some parents saying that Rwf5000 for the Rapid test is expensive and cannot be afforded by some parents with many children.
The mandatory test for all students aged 5+ is among other measures three including students with Covid-19 symptoms; flu, fever, cough who must not be sent to school, until they recover and school management to allow all students who seek to go Covid-19 test.
"Students with Covid-19 symptoms including cough, flu, fever must not be sent to school. Instead, they should stay home and be treated until they recover. Parents are encouraged to have their children test for Covid-19 rapid test, if they are 5 years old and above, using the rapid test," the statement released by the Ministry of Education, signed by Ministry of Health Minister, Daneil Ngamije reads.
"When schools have to request students to be tested, school administrators are instructed to allow parents to test their children using the Rapid test," the statement also reads.
Schools closed on December 24, 2021, for the festive season holidays after the completion of the first time of the academic year 2021/22. Today, students are expected to take mandatory Covid-19 tests before going to school. Meanwhile, some parents urged the government to give free tests for their children because some parents will not afford the charges.
"We have already failed to take them to school because of fees. Now here comes the costs for the test. Imagine 5 children, it is Rwf25000," Khaila Mutoni, a parent said.
"It is likely that children will be late at school because of the test. This is going to be a cause of absenteeism and late arrival in schools," Muziraguharara wrote on twitter.
However, some parents have gone ahead to say that Covid-19 tests are important to keep children at schools and closing schools is not a solution.
"The tests are important, we have to keep our children safe, or else the schools should be closed for some period of time. This is not a good decision," Patrick Muhire, a parent said.
"I think it can be expensive for the government to test millions of children. Parents should accept to test their children, it is for their good," Innocent Gatera, a parent said.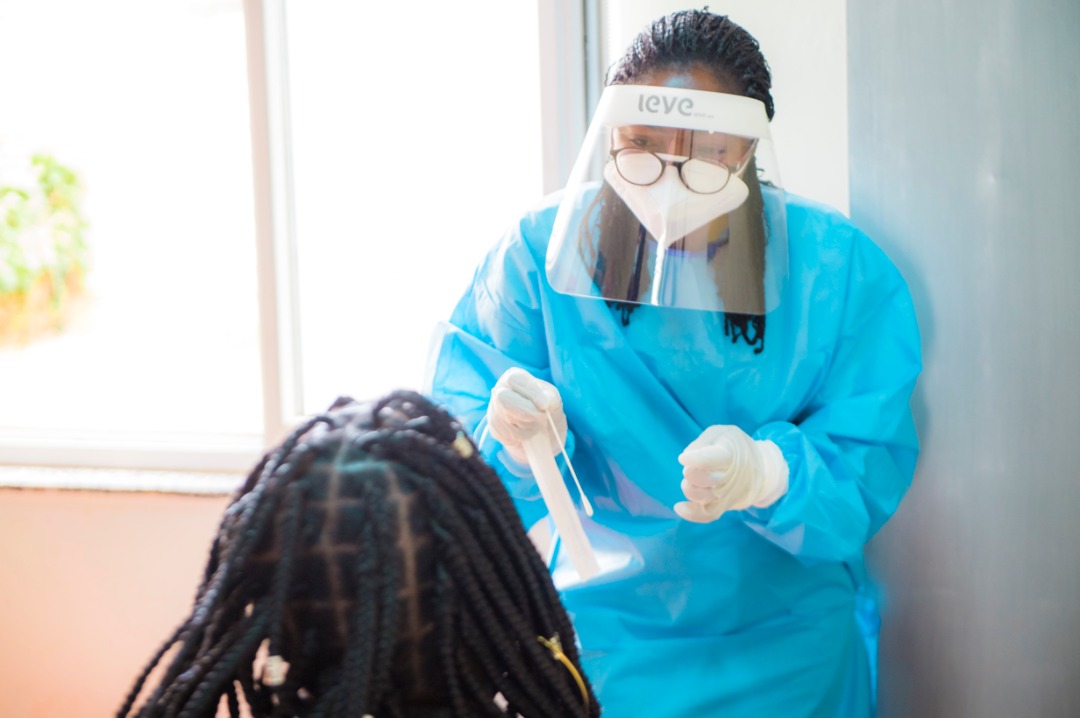 This term, students started going to school on weekend under strict measures to protect them from contracting the virus on their way. All students took the buses provided for them from their respective boarding points.
Education officials at district and sector levels were responsible for supervising bus parks as students travel back to their respective schools and the way they are received by their schools.
However, all students are required to respect all the Covid-19 preventive measures while traveling and at school.
"We cannot stop students from going to school again, but for any surging cases in any school. We shall discuss to reach the solution and act depending on the situation," Dr. Tharcisse Mpunga, Health State Minister in charge of Primary Healthcare told the media today.
"We shall be making follow-ups to test students, for any cases, we shall come up with special measures."