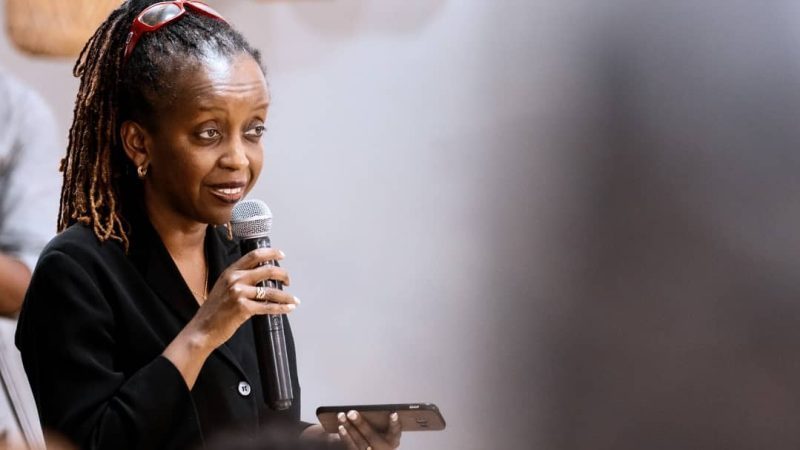 The "Africa's Business Heroes" (ABH) prize competition jury for 2022 has selected a Rwandan entrepreneur among top ten winners that will share $1.5million in November this year.
The Rwandan finalist, Francine Munyaneza, was nominated in semifinals last week, and named among prize winners from various countries across Africa yesterday.
She is founder of Munyax Eco Company that targets to solve Rwanda's energy challenges in rural and urban areas by providing solar equipment made and tested in Africa.
ABH is Jack Ma Foundation's flagship philanthropic program spotlighting and celebrating Africa's entrepreneurial talent and aims at promoting entrepreneurship skills.
Munyaneza was named alongside Flavien Kouatcha Simo, Managing Partner of SAVE Save Our Agriculture Sarl (Cameroon), Amena Elsaie, Co-Founder of Helm Consulting (Egypt), Nadia Gamal El Din, Founder and CEO of Rahet Bally (Egypt), Amadou Daffe, CEO and Co-Founder of Gabeya Inc. (Ethiopia), Prince Agbata, Co-Founder and CEO of Coliba Waste Management Services Limited (Ghana) and Tesh Mbaabu, Co-Founder and CEO of Marketable Technologies from Kenya.
Other finalists are Shona Mcdonald, Founder and Executive Director of Shonaquip Social Enterprises (South Africa), Elmarie Pereira, Chief Operations Executive, Co-Founder & Acting CEO of Mameza Shout Limited (South Africa) and Elia Timotheo, Founder and CEO of East Africa Fruits Company from Tanzania.
"This year's Heroes – as with other years – continued to demonstrate the resilience, passion, imagination, and traction that we need in our entrepreneurs here in Africa," Birame Sock, Founder and Chief Executive Officer of Kwely Inc, one of the judges said.
These 10 finalists will take the stage at the competition's grand finale in November 2022 for their final pitch to win a share of a US$1.5 million prize. The winner of the first prize will walk home with a US$300,000 grant to promote their further business growth.
According to ABH, the 10 entrepreneurs were selected through multiple stages of interviews and evaluation from over 21,000 applications.
"Now in the fourth year of the ABH competition, we are impressed with the increasing diversity of our participants and the impact they are making especially in supporting post-pandemic economic recovery," Jason Pau, Executive Director of International Programs, ABH said.
ABH officials say their start-ups have been drawn from a wide variety of industries including agriculture, consulting, energy, environmental protection, healthcare, information & communication technology (ICT), and retail.