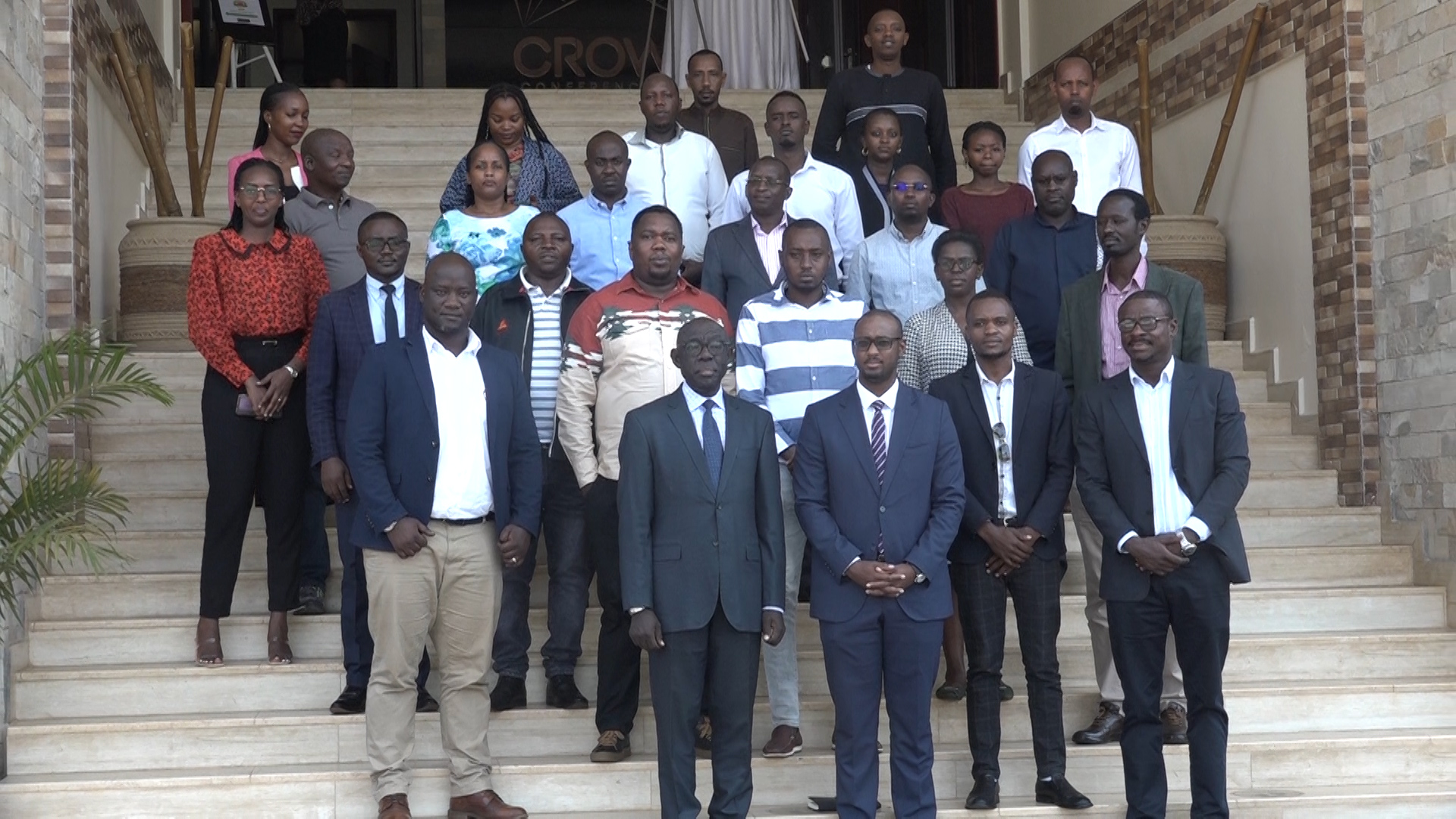 Rwanda Private Sector Federation (PSF) has called on the government to set up a one stop center facility that will enable industry players to access required documentation to fully participate in the African Continental Free Trade Area (AcFTA).
The call was made by Alphonse Kwizera, the Head of Industry cluster at PSF who said that the lack of this centre is limiting access to information for local business to engage in trading goods and services under the AfCTA.
Now in its third year, the AfCTA witnessed on September 30, 2022, one Rwandan company (from Igire Coffee Limited) trade premium coffee to Ghana under the AfCTA Guided Trade Initiative.
Igire Coffee is a women-led coffee processing firm that deals in premium coffee and according to Kwizera, it took the company up to two weeks to secure documentation including a certification of origin and Harmonised System (HS) code to deliver the 105 Kgs of coffee to Accra, Ghana.
"This timeline can be reduced if we have a one stop center to facilitate more local business to acquire all required documents and information on trading in goods and services in one place," Kwizera said.
The official was speaking at a two-day National Private Sector Sensitization Workshop on the AfCFTA Agreement on Trade in Goods Protocol which was opened by the Ministry of Trade and Industry in Kigali, Rwanda this January 19, 2023.
The workshop, organized by the East African Business Council (EABC) and the GIZ- Support to East African Market-Driven and People-Centred Integration Programme II was aimed at imparting business owners with knowledge on interpreting AfCFTA Agreement on trade in goods in a bid to boost Rwanda's benefits from the agreement.
Kwizera said that this proposal will be tabled to the government with expectations to implement it immediately as Rwanda continues to take lead in implementing the AfCFTA protocols in the East African Community.
Some of the business owners of officials of organisations in-charge of trade (especially implementing the agreement) also said that they lack knowledge on details in the trade and services protocol and thus end up paying high tariffs during export.
The AfCFTA Agreement envisages to boost intra-African trade through the gradual elimination of over 90 percent tariffs on goods and the removal of non-tariff barriers and trade restrictions on goods and services.
Tariffs under the AcFTA are supposed to be reduced to at least 10% and gradually reach 0% by 2035. Though Rwanda has reduced to 7% local business exporters say that tariffs are higher in some African countries where they export.
EABC Vice Chair, Denis Karera said that the training is aimed at equipping Rwanda business with hands-on knowledge on the protocols and urged Rwanda private sector players to educate themselves on AfCFTA and take the leading role in the AfCFTA agenda.
Antoine Kajangwe the Director of General at Rwanda's Ministry of Trade and Industry stated that the government is working on progressive reduction of import duties (tariffs) to zero by 2025 on 90% of the products (nearly 6,000 products) but more work needs to be done by the private sector.
Kajangwe challenged other private stakeholders to whistle blow cases of challenges faced while exporting under the AfCFTA regime so that the government can intervene and negotiate or find immediate solutions with AfCFTA partner states.
He said that Rwanda has, with the United Nations Economic Commission for Africa (UNECA) already conducted studies (three countries) on the market access competitiveness on prioritized sectors under AfCFTA and plans are underway for the private sector stakeholders to validate the findings of the studies.
The studies will guide the Rwandan private sector in penetrating other African Countries such as DRC, Ghana and Cote d' Ivoire.
Kajangwe said sectors such as manufacturing, agro processing, construction, pharmaceuticals and services are perceived to be less competitive in EAC but under AfCFTA they can be very competitive if the private sector focuses on the loopholes in production in African countries.
As of now, 54 countries have signed the AfCFTA agreement, and it will be up to the respective private sectors to take advantage of the market of the 1.2 billion people with a combined Gross Domestic Product valued at $3.4 trillion created by AfCFTA signed in Kigali in March 2018.