Rayon Sports has defeated Northern based Musanze FC 4 goals 1 at Muhanga regional stadium.
The win comes as a revenge after the first leg when Rayon Sports suffered 2-0 loss  at Ubworoherane stadium of Musanze in November 2022. The Blues hosted the visiting Musanze FC at Muhanga Stadium which they are using as home pitch since  Kigali stadium is under face-lift.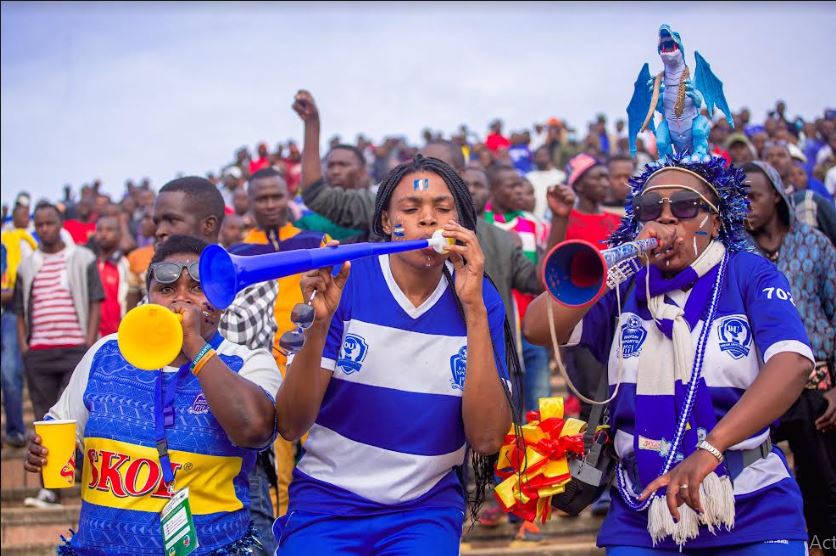 Rayon sports played today's game without the nine key starters due to injuries and illness.
The game started with Rayon sports showing potentials and thirst to lead the game earlier but Musanze FC maintained resilience.
But things changed when Rayon sports's central defender Mitima Isaac fired the Blues ahead while scoring the opening goal on 13th minute of the first half.
Without further due however, Rayon Sports' striker Agbrevor Peter netted the equalizer on 19th minute and the first half ended in a draw.
The second half started with Rayon Sports looking to find another goal but Musanze Fc continued to close the gaps in order to destroy Haringingo's tricks.
On 51st minute of the game, Musanze FC's techniques didn't last after Rayon sport's Ganijuru Elie crossed the ball in the box and Nsengiyumva Isaac sent the ball to the net as an own goal.
After registering the second goal, Rayon Sports put the game on high intensity and speed. Ngendahimana Eric scored the third goal on 56th minute after only five minutes of the second goal.
Ugandan international striker Musa Essenu scored fourth on 71st minute of the game before the game came to an end.
In their day 17 match, Rayon Sports will visit Mukura Victory sports on 28th January at Huye international stadium.
After day 16 of Rwanda Primus national league, Rayon Sports sits on the second position with 31 points only two 2 points behind AS Kigali, the table leaders.