President Paul Kagame today officiated the swearing-in ceremony of newly appointed Inspector General and a Deputy of Rwanda National Police ((RNP) and urged the new police heads to put the interests of the citizens at the centre of what they do.
DCG Félix Namuhoranye and Deputy Inspector General of Police in charge of Operations, CP Vincent Sano took oath of office at the President's Office in Kigali -Urugwiro Village.
The senior police officers were accompanied by their spouses and children who stood right besides them as they saluted the President of the Republic while the national anthem was played, before they took oath.
On Monday, February 20, the President appointed Namuhoranye the new IGP replacing Commissioner General (CG) Dan Munyuza.
Before his appointment Namuhoranye was the Deputy Inspector General of Police in charge of Operations at Rwanda National Police, a position he had held since October 2018.
On the same day, the President also appointed CP Sano, who was previously the Commissioner of in charge of Finance at RNP, as the Deputy IGP in charge of Operations.
President Kagame asked the two police top brass to strive for good cooperation with citizens in maintaining security but to also put the citizen at the fore front of everything so as to achieve the ultimate responsibility as Police.
Kagame assured them that the Government, in it's limited resources, will strive to provide all that is required (including capacity building) so that the Police can perform its duties to the country and citizens but insisted on accountability.
"Once we have done that, the Police leadership must use it properly to properly fulfill their duties so that what the people expect from them can be found and done appropriately," Kagame said.
He stated that Police responsibilities must be upheld as they should be, and if they are not, they (Police) will be held accountable.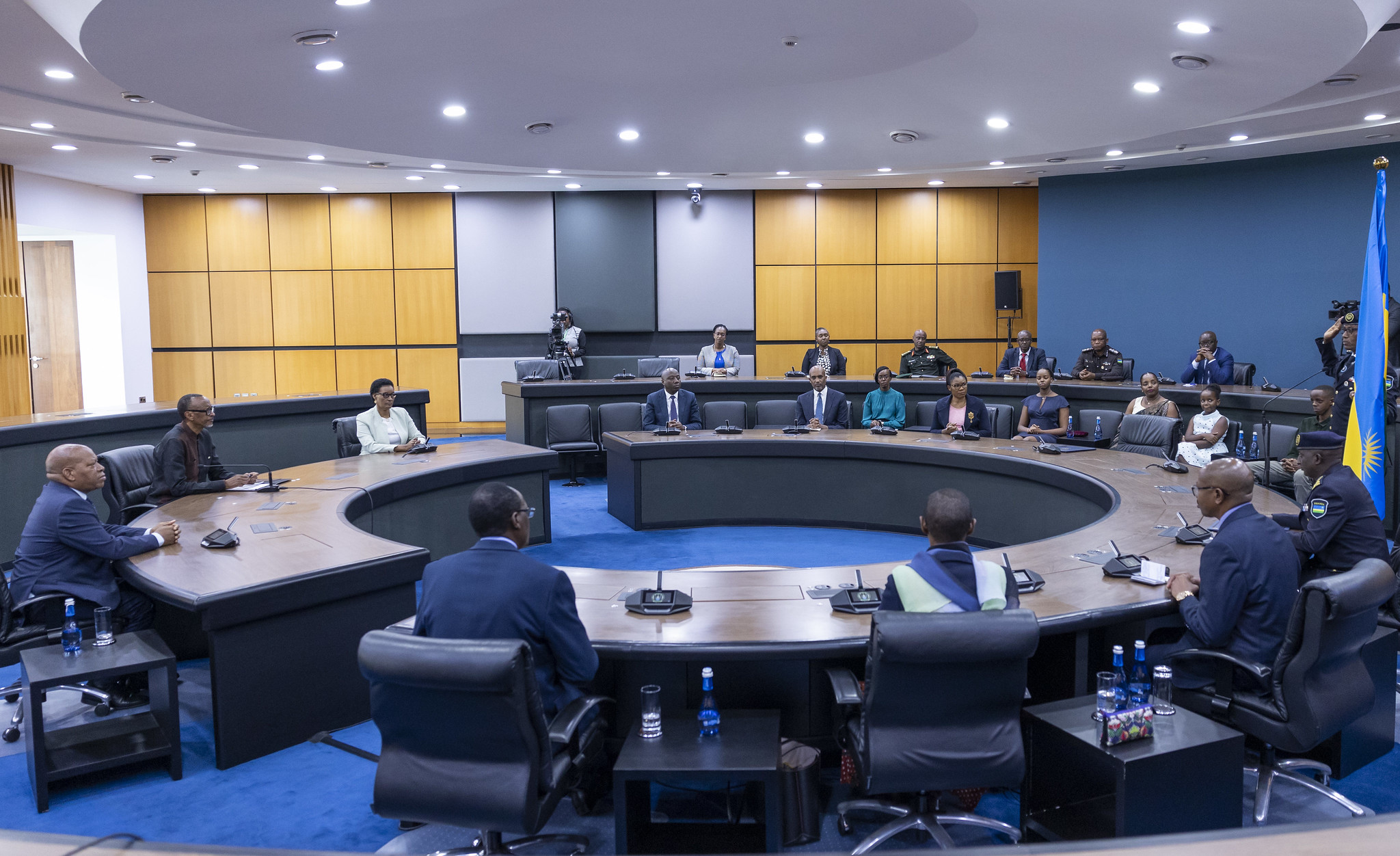 "But I don't think it will get there, especially if people are serious," Kagame remarked showing confidence in the new appointees to deliver.
The 12-minute 55 seconds long swear-in ceremony was attended by the Prime Minister Edouard Ngirente, Speakers of both houses of Parliament, the Chief Justice and the Minister of Justice and State Attorney, Dr. Emmanuel Ugirashebuja among other notable government leaders.