The BK Foundation has donated 20 electric motorbikes worth over Rwf50 million to Kigali-based women motorcyclists under the Women Empowerment in Entrepreneurship (W.E.I.E) initiative.
The handover ceremony, aimed at women's empowerment and financially transforming the community towards economic growth and sustainability, was held this Friday, March 3, 2023. at the Kigali Car Free Zone located near the BK Head office.
The first 20 beneficiaries of the W.E.I.E. initiative are among many women who have managed to surpass their fears and societal misconceptions to join the male-dominated transport and logistics industry under their newly formed "ZAMUKA MUGORE" association.
The beneficiaries have been trained for 90 days on how to safely ride the e-motorbike, and to have basic knowledge of motorbike mechanics but also on how these bikes can contribute to the protection of the environment.
CEO of BK Group, Béata Habyarimana, said that the Group's Foundation invested over Rwf50 million in this initiative to provide 20 free electric motorcycles to women.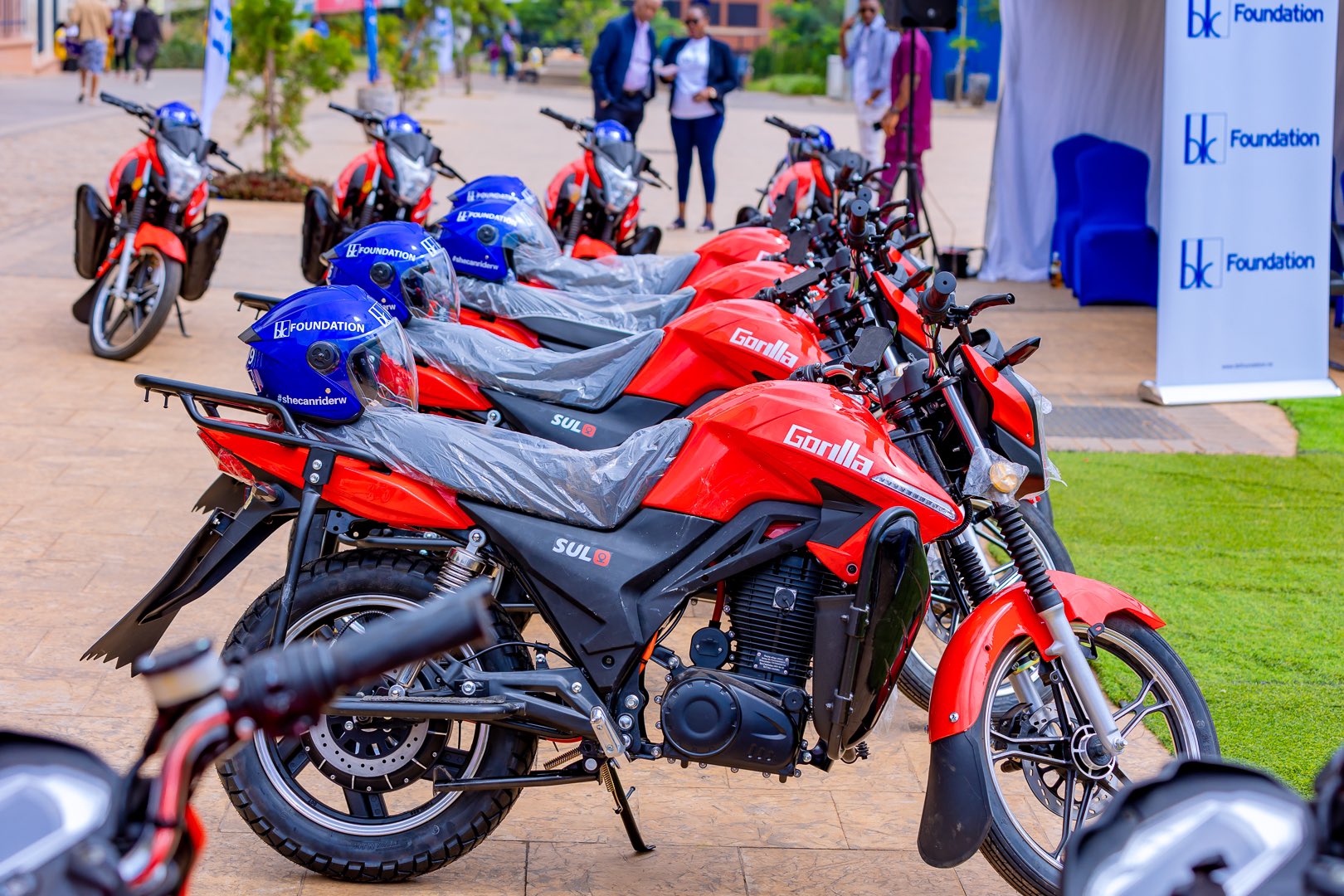 She pointed out that BK Group created its fifth subsidiary – the BK Foundation – as a firm meant to support, through grants, the development of the Rwandan society under three components namely education, innovation, and environmental conservation. "The fact that these motorcycles are powered by electricity is our contribution to environmental protection in Rwanda, while supporting women to achieve financial development as they will be generating income through driving, and utilizing the basic motorcycle fixing skills that they were equipped with," she said.
Beata reiterated BK Group's position to devise innovative initiatives to curb and mitigate the carbon emissions. "We are working towards identifying, mitigating and avoiding all GHG emissions in all scope levels for the purpose of achieving our net zero strategy." She continued.
Beneficiaries said that they are ready to start hitting the roads to ferry passengers in and around Kigali but are also hopeful that by choosing this career path, they will be self-reliant and financially empowered.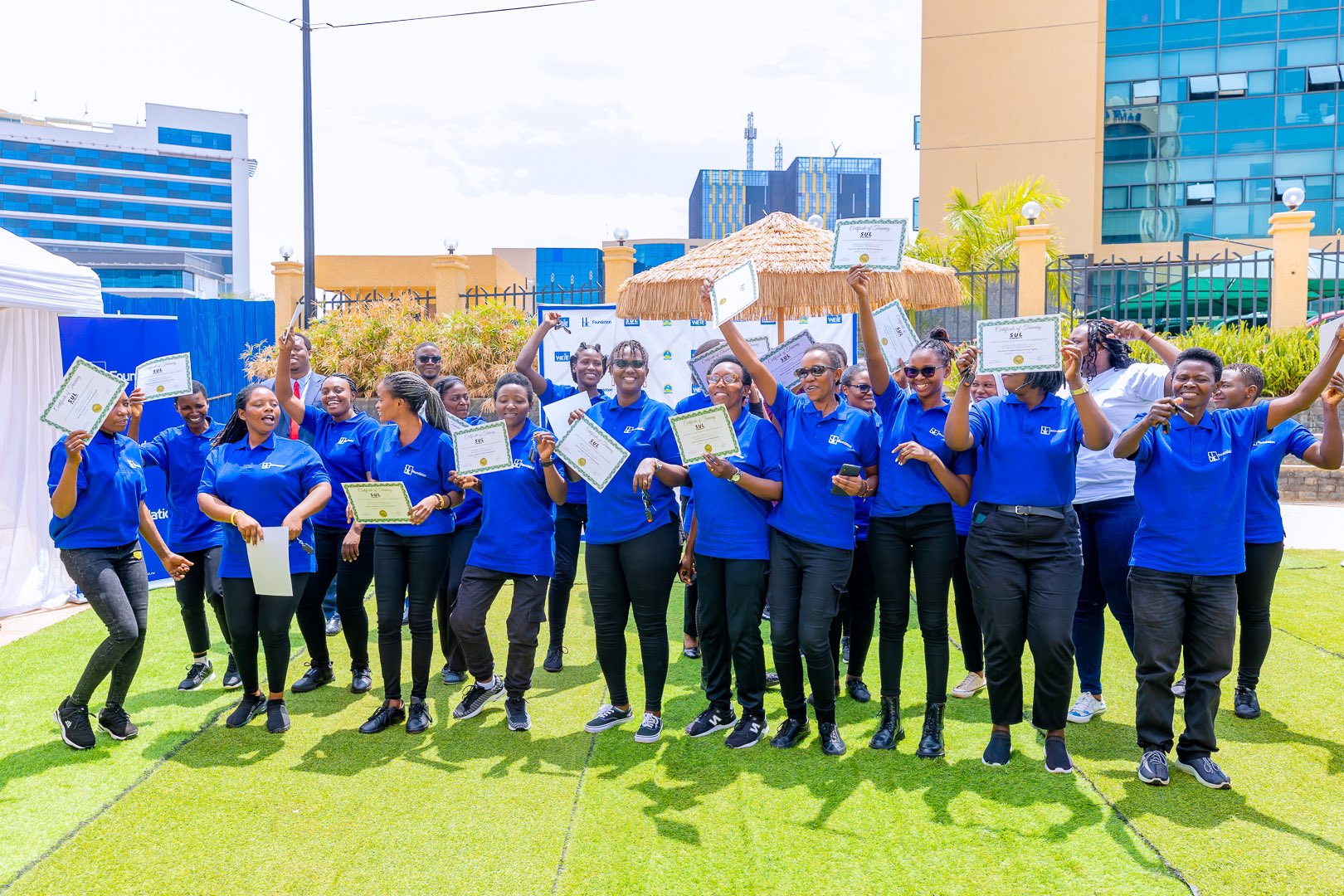 Peninah Baraka, one of the 20 who received the e-motorbikes says that she used to be a casual laborer working for others, but this new turn in life will help her improve her social status and welfare.
Though the riders will not use the bikes to ride back home, each of them will take home the day's earnings and work hard until they (the association) agree on setting an individual daily contribution to their organization.
This is good news for a rider like Christine Uwase who has been in the taxi-moto business for some time but working for someone else- who gets a big share of the day's paycheck.
All taxi moto riders, who ride new (or in good mechanical condition) bikes for other investors, commonly referred to as "The Boss' are required to deposit 5000 per day to their bosses.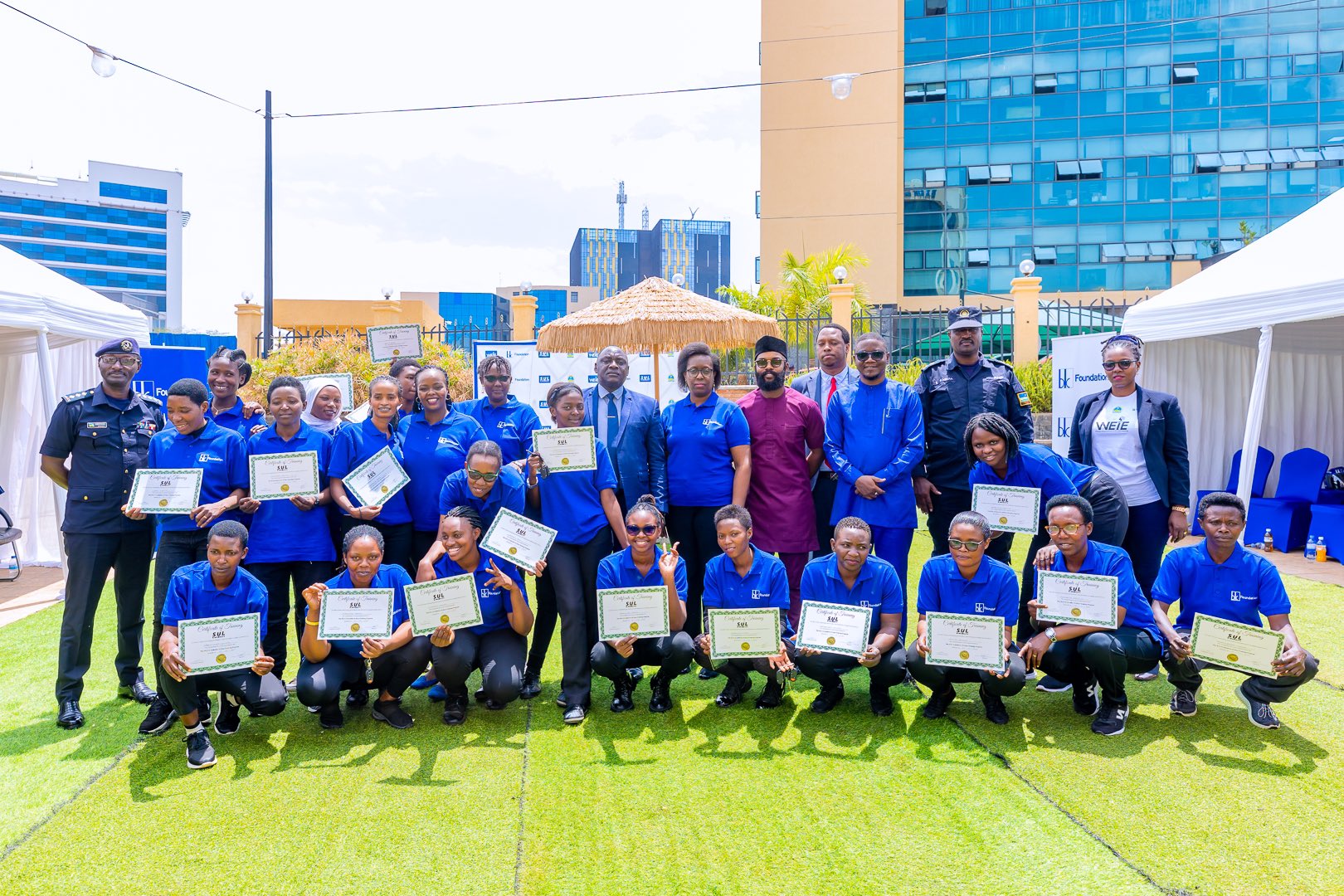 "You cannot understand how my heart is satisfied looking at myself owning a motorbike. I asked God for this to happen and now I'm going from one level to another," Uwase said.
According to the BK Group, such celebration and smiles on the faces of women beneficiaries will be part of the bank's goals to celebrate the upcoming International Women's Day.
Silas Ngayabosha, Director General of Gender Development and Empowerment of Women in the Ministry of Gender and Family promotion says that the number of women who work in the transport sector is still very small, but that the Ministry has something to do in order to increase their participation.
Currently, women make up only 2.7% of the sector, according to Ngayabosha.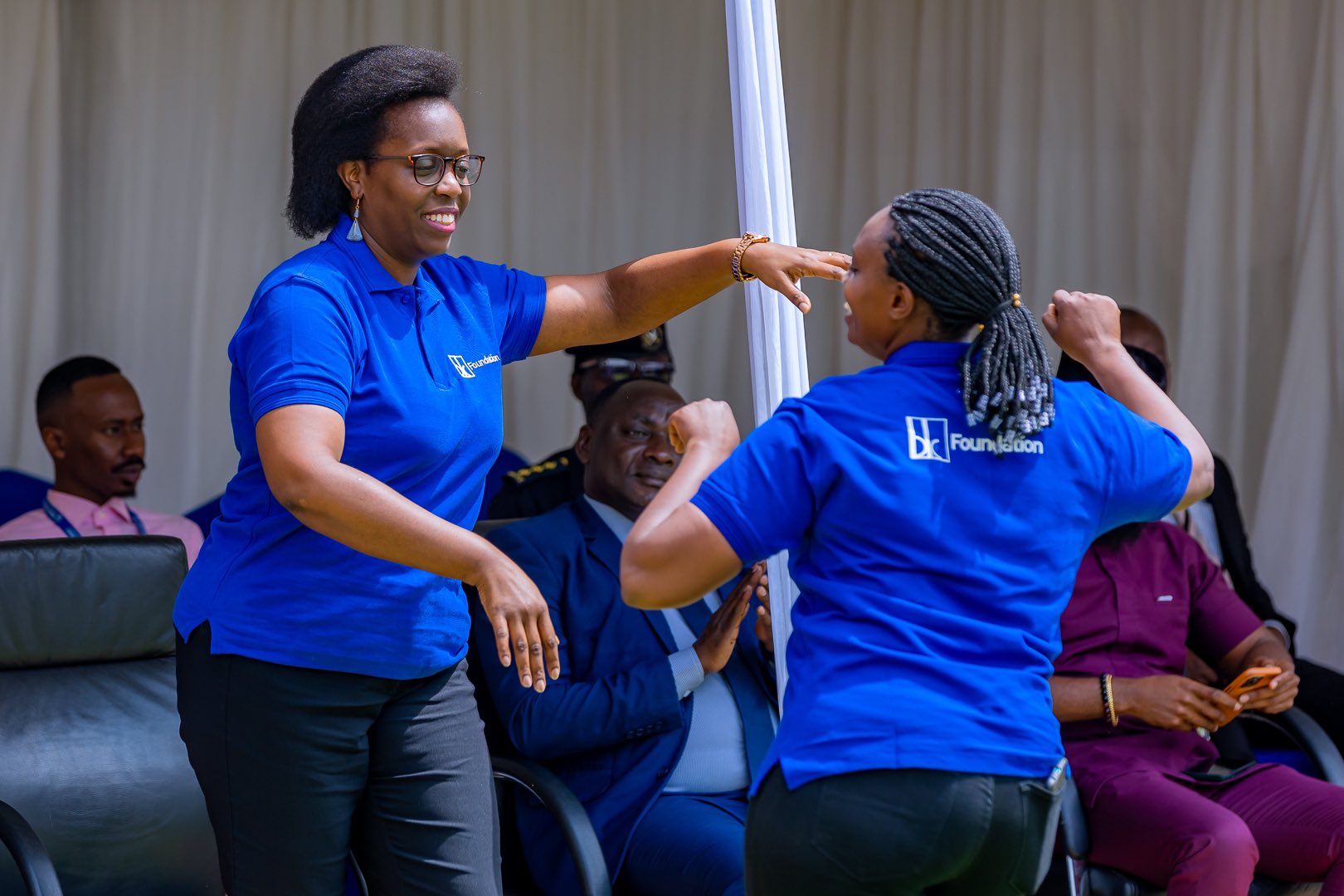 "This is low compared to the national objective of having at least 30% of women in decision-making positions and leadership roles. So, we need to improve these talents so as to build the numbers and the capacity".
In the meantime, the 20 e-taxi motos will add to the fleet of similar motorbikes in the country as the government routes for transforming the transport sector from the use of gas to electricity or eco-friendly motors.
The support will also see the women beneficiaries become employed and financially able, adding to the country's ambition to reduce unemployment, especially among youth and women by creating at least 1.5 off-farm jobs by 2024.