NCBA Bank has opened a new branch in Musanze town to better serve their esteemed customers.
NCBA Bank Rwanda, one of the Kenyan-owned bank subsidiaries has been in operation for five years and looks forward to promoting e-banking services for their customers.
Currently, NCBA bank has over 3,000,000 customers in Rwanda, who are provided with e-banking services including credit and savings, using modern technology.
Musanze branch, located in the northern province, is their fifth branch in Rwanda, and second one to be launched outside Kigali.
The first one was opened earlier in Kayonza district, Eastern province. The remaining three branches operate in Kigali, including  country headquarters.
According to Ambassador Antoine Munyakazi Juru, one of the board members, their vision is to have many customers in the country, through offering different e-service products, that have been already introduced within their banking system.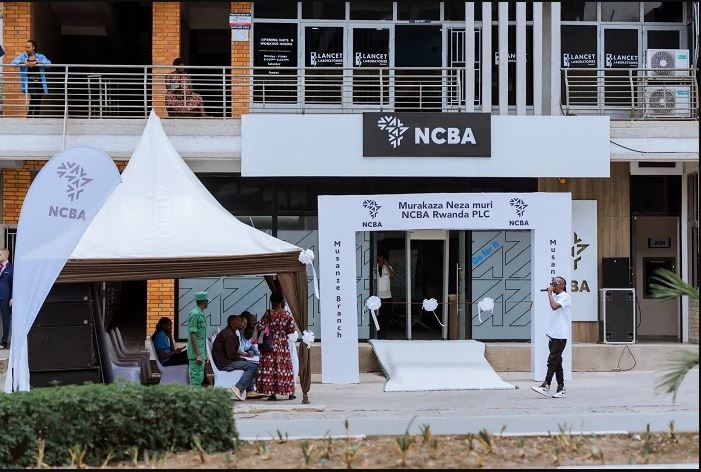 He believes this will later on speed up their daily engagement with their customers.
Munyakazi said, 'Our services have grown in the last five years, beside opening branches countrywide, our strategy is being among the best banks in Rwanda. We are currently in third position in Kenya and our target is to make NCBA among the first in Rwanda, in terms of service delivery.'
He is also optimistic that the new branch in Musanze town will facilitate tourism services and community development, being a secondary developing city and a tourism hub.
In 2022, NCBA Bank Rwanda provided loans worth  Rwf 87 billion against Rwf 96 billion clients deposits. Presently, the bank's assets are equivalent to Rwf 150 billion.
The bank administration also believes in the trust from their clients, based on the growth of their (clients') current   engagement  in savings and credit systems .
NCBA has also introduced a product, dubbed "Carte Jaune" accessible for business operators, to enable them purchase vehicles used in transiting goods.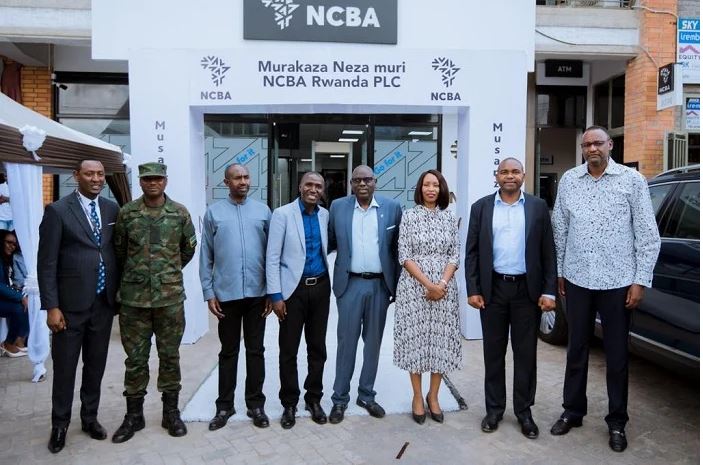 Christian Ndingida, an official from NCBA in charge of operations told Kigali Today that applicants for this loan are provided feedback within 48 hours.
Ndingida added that the bank also offers loans for customers who wish to buy or construct houses.  The applicant is required to first inspect the house to be bought or a land title where the house is to be built, before winning the loan.
Monthly salary earners are also facilitated to acquire an overdraft loan, payable in 20 years.
NCBA again works in collaboration with  MTN Rwanda to offer a product named  'MoKash', which presently has  over 3,400,000 clients. One can access a loan payable in a month, especially people doing small scale businesses like sale of fruit and vegetables, among others. Clients are advised on paying in time, to be eligible to apply for more and also to enable others to get access to the same loan.
 Customers who started with NCBA affirm how the bank has led them to development, especially through easy access to loans.
One of the local investors and owner of Virunga Hotel in Musanze town Bartazar Nshimiyimana said, 'I know NCBA as a bank that strives to get closer to their customers and every loan applied for is accessed in time. I applied for a loan towards the end of 2022, got it immediately and I am yet to receive a second one of Rwf 300 million to rehabilitate my hotel.'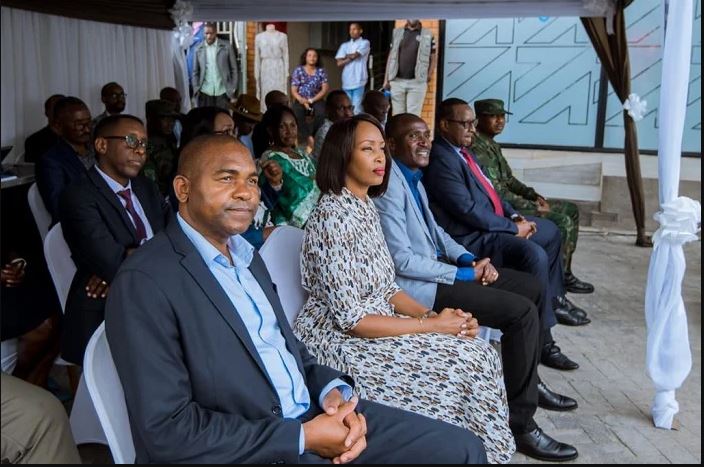 Nshimiyimana further said he started working with NCBA bank before they began operating in Rwanda and commends their affordable rate at which they offer loans.
The Mayor of Musanze district Janvier Ramuli said the new NCBA branch comes at a time when the town is preoccupied with erecting new modern commercial buildings, as per their master plan.
'As local government, we look at the new bank as an opportunity and an added support to attain the country's vision 2050. We anticipate having a sustainable economy, where we count on the role of the private sector. It is in this line that we see NCBA bank as an added value, among other service providers.', said Mayor Ramuli.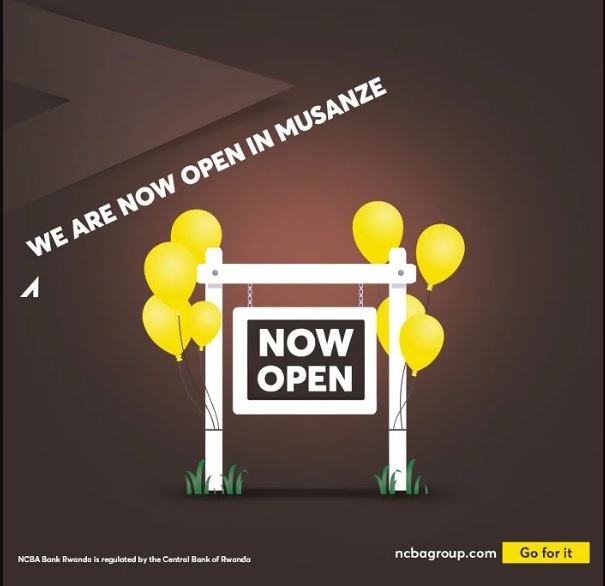 In its phase ii of infrastructure development, Musanze town has closed 30 commercial houses, which need to be re-built to standard, and the owners look at NCBA bank as an opportunity to arrive at the capacity to do so.
NCBA bank also operates in other countries including Uganda, Tanzania, Côte d'Ivoire, and Kenya, where the main headquarters are located. Generally, the bank boasts of   60 million customers for a  period of the 60 years it has been in existence.